A passion for plants: botanical illustration by women artists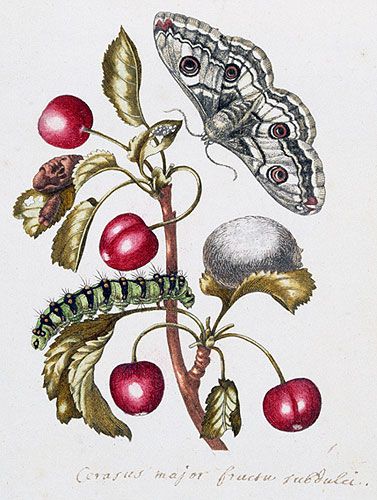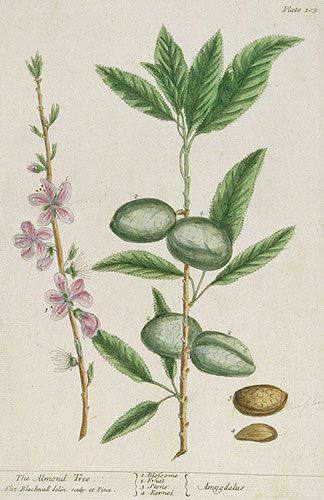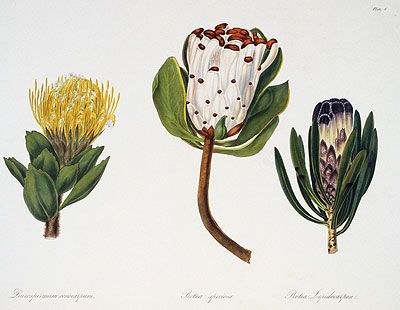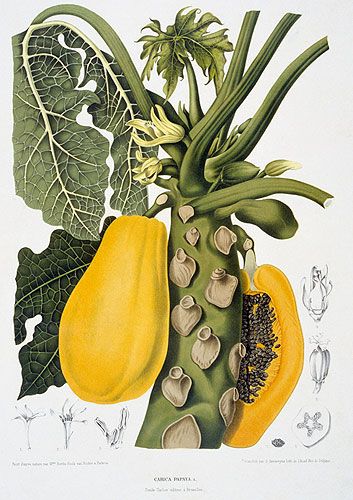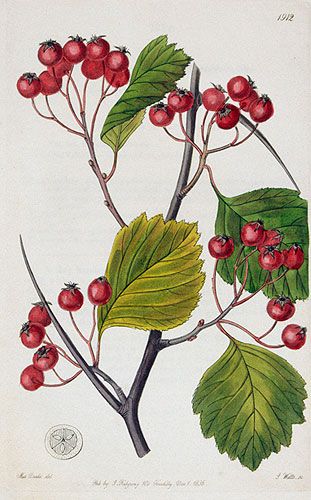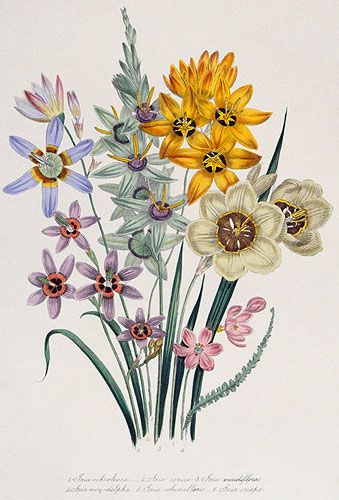 The Museum's collection of botanical illustrations consists of more than 9,000 prints and drawings. Many of the works in the collection have fascinating and courageous stories linked to them. In particular, there are stories of the women artists who took part in scientific discovery.
A combination of neglect and dismissal of these women artists has undermined their achievements and their contribution to the science and art of botanical illustration.
Women's role in botanical illustration
It was sometimes thought that botanical illustration was only for women with time on their hands, who dabbled in a spot of watercolours before ordering afternoon tea! This might have been true for some, but not all. Several intrepid and independent women emerged as accomplished botanical illustrators.
The 17th century
Maria Sibylla Merian (1647-1717) was one of the finest botanical artists of her time.
From an early age, Maria was interested in insects and caterpillars, and the plants on which they fed. It is believed that her uncle had a silk factory that led to her fascination in the life cycle of the silk worm.
In 1679, she published the first of three volumes on European insects illustrated with her own engravings. Her careful and deliberate portrayal of insect and host plant together established a precedent in scientific literature.
After 17 years of marriage, Maria left her husband and joined an exclusive sect called the Labadists in a castle in the Netherlands. In 1698 Maria sold her collection to fund an expedition to study and describe insects in their native habitat.
For two years she devoted all her time to discovering and drawing many new plants and insects. Eventually she returned to Europe due to ill health and was working on some drawings when she died of a stroke aged seventy.
The 18th century
Elizabeth Blackwell (1700-1758) was recognised as an accomplished artist. Her husband was sent to debtors prison for two years after he opened a print shop in London without the required apprenticeship.
Looking for a way to save them from their financial difficulties, Elizabeth was encouraged by Sir Hans Sloane, President of the Royal Society, to produce a definitive herbal of medicinal plants. Elizabeth embarked on this major project, engraved her own images on copper plates and then hand-coloured the prints herself.
This prodigious task was entitled A Curious Herbal. The first volume included 500 plates and was published in 1738.
Although her drawing is not exceptional, it was an excellent record for its time and its success lay in fulfilling a need for identification.
The 19th century
The Victorian era was a time of great progress. The expansion of the British Empire meant that many new and exotic plants were being sent to Britain.
Upper class women often published books anonymously, since it was considered shameful to link a woman's name to any commercial venture.
An excellent illustration of this point is an 1849 book entitled Specimens of the Flora of South Africa by a Lady . This 'Lady' was visiting South Africa with her husband and to amuse herself she painted the exotic flora of the region. She published the volume anonymously until it became known the author was Lady Arabella Roupell.
Berthe Hoola van Nooten (fl. late 1800s) also published her work to make ends meet. Her husband died while they were travelling in Java, leaving her alone to bring up two daughters. In 1863, she published The fruits and flowers of Java, which has vibrant and strong illustrations.
In accordance with the social traditions of the day, Berthe writes an apologia in the introduction, explaining she has been forced to utilize her talents as a botanical artist as a buffer against 'penury and a refuge in sorrow.'
This is an illuminating insight into the expectations and status of women in the 19th century.
Miss Sarah Anne Drake (1803-1857) became an accomplished botanical artist and produced an enormous body of work. Her specialism was orchids and she contributed magnificent plates to Bateman's Orchidaceae of Mexico and Guatemala — one of the most famous orchid books ever published. Perhaps the most esteemed results of her career were the 1,100 splendid plates she executed for Sydenham Edwards' Botanical Register. The Australian orchid 'Drakea' is named in her honour.
Jane Webb Loudon (1807—1858) was orphaned at the age of 17. In order to support herself, she wrote a novel set in the 21st century called The Mummy.
This caught the attention of John Loudon, a well-respected landscape gardener who Jane later married. Finding many of her husband's gardening books too technical, she wrote Instructions in Gardening for Ladies (1840) in clear simple language. This book proved extremely popular, selling more than 20,000 copies.
She went on to write The Ladies Flower-Garden in 1840 and Botany for Ladies in 1842.
Anna Maria Hussey's (1805—1877) most important work was Illustrations of British Mycology, published in 1847-9 in two volumes. The book includes a series of colour plates accompanied by biological information and general commentary, blending science, anecdote and literary reference. The puffball Husseia is named in her honour.