A Rose Garden Restoration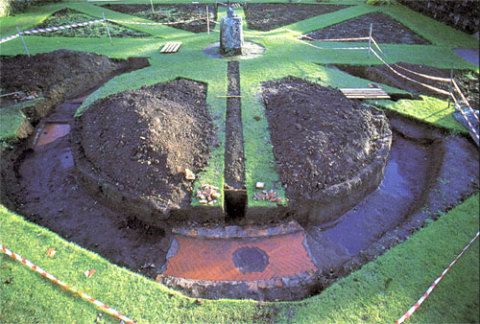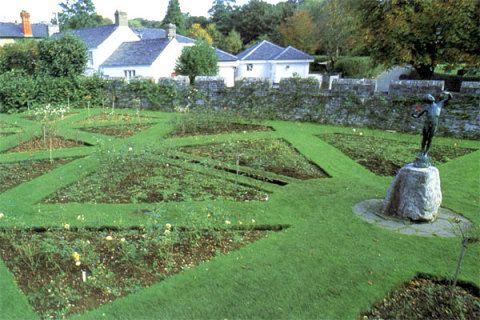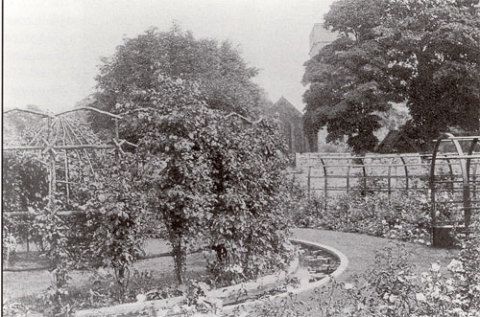 St Fagans Castle is a late 16th-century manor house on the outskirts of Cardiff. It was given to the people of Wales by the Earl of Plymouth. In 1947 St Fagans became part of Amgueddfa Cymru and since then has gone on to become one of the most popular heritage attractions in Wales.
Part of its attraction lies in the beautiful grounds surrounding the castle, including a spectacular rose garden, the Rosery. After years of neglect, a major redesign and restoration programme was undertaken to return the Rosery to its former glory.
The Design of 1899
Old photographs showed a triangular, walled garden. This had been started in 1899 to a plan drawn up by the new head gardener, Hugh Pettigrew (1871–1947), who had trained at Kew.
A Handlist of Roses from 1904
The Rosery's design was based around a series of circles and featured a moat, pergolas, trellises and interconnecting pathways. 19 flower beds were planted with 124 different varieties of rose. It was possible to recreate the original layout from a handlist of roses drawn up by Pettigrew in 1904.
Garden Archaeology
The restoration gave the opportunity for some experimental archaeology — where the moat had once been, tile work was discovered about 18" (45cm) below the soil, showing what would have been the original bed of the canal.
It became apparent that four small areas of the original canal had not been destroyed, as they lay beneath the new 1950 turf pathways. Enough of the foundations of the moat walls also remained to confirm that they too had been tiled, in red.
Replanting the Rose Beds
Rose suppliers had to be found and tracking down some varieties proved difficult. Some of the successful finds were to prove susceptible to mildew and rust. However, this showed the sort of difficulties that must have been around at the turn of the century too.
The Rosery Today
The original restoration in 1999 used the varieties of rose listed by Pettigrew. Many of these roses were susceptible to black spot, rust and mildew, and flowered only for a short period of time. The garden was replanted in 2017, using mostly modern roses. These have the appearance and scent of the old roses, but are much more disease resistant and flower for much longer. Perennials have been added to increase the biodiversity in the garden, which helps control the aphids. We hope we have recaptured the beauty of the original Rosery.