The Stone Age tombs of south-east Wales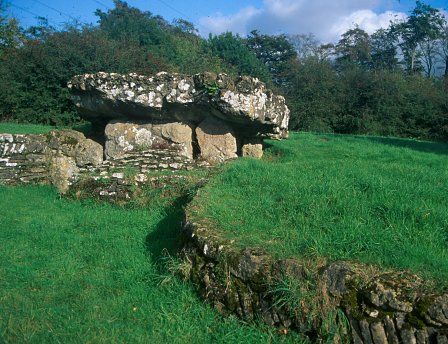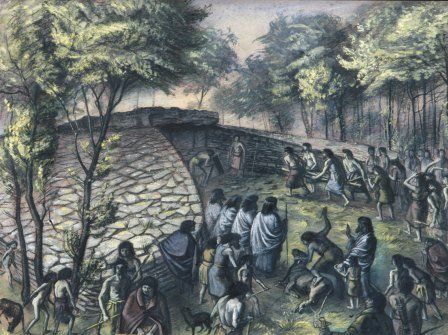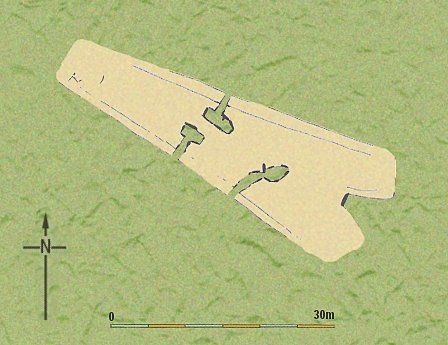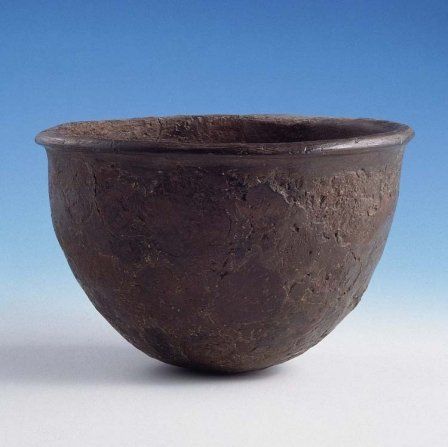 6,000 years ago small farming communities began to build tombs that continued to be used for hundreds of years - many survive to this day.
Stone Age tombs are relatively common in Wales. These 6,000 year old monuments consist of one or more chambers constructed from massive stones (megaliths). These were originally covered by a mound of earth or stones, although this rarely survives.
Many of these tombs were made to a common design, and in south-east Wales this often takes the form of mounds where the wider end points eastwards and opening to a forecourt. The internal chambers are accessed by short passages leading from the forecourt or the sides of the mound.
This design also appears throughout the Cotswolds (England), and beside the River Severn giving rise to the archaeological name Cotswold-Severn tombs.
Excavation at Cotswold-Severn tombs such as Gwernvale (Powys) have shown that they were sometimes built over earlier settlements, suggesting it was important that the dead be buried on land once occupied by the living.
At Pipton and Ty-Isaf (both in Powys) archaeologists have also discovered that some tombs were built in stages, often with a smaller monument being incorporated into a larger design.
The end product can be massive, for example Penywyrlod, Talgarth (Powys). It is likely that these grand houses for the dead were intended to stake a claim to a territory, emphasising to passers-by that the land was taken.
Once built Cotswold-Severn tombs were used for generations. For example, bodies were interred at Parc le Breos Cwm (Gower) for over five hundred years. This site gives us a glimpse of the burial rituals at these tombs, with some bodies apparently having been kept outside the tomb until they had partially decomposed - a practice which sounds gruesome today, but appears to have been a common part of the burial rite at this time.
When abandoned Cotswold-Severn tombs often held the remains of a large number of people. At Parc le Breos Cwm archaeologists found more than 40 bodies, while at Ty-Isaf and Tinkinswood (Vale of Glamorgan) over 30 and 50 were found respectively.
The fragmentary nature of these bodies suggests that it was not the individual burial that was important to the tomb builders, but the creation of an ancestral bone pile.
Few grave goods are found in these tombs, at most a few broken pots and a handful of flint tools. It is likely that what ceremony occurred to honour the dead took place outside of the chambers.
Together, the bones, grave goods and the tombs themselves provide one of the main sources of information about life and death in south-east Wales during this remote period.
Background Reading
The Tomb Builders: In Wales 4000-3000BC by Steve Burrow. National Museum Wales Books (2006)
The megalithic chambered tombs of the Cotswold-Severn region by T. C. Darvill. Vorda Publications (1982).