The Flint Finder of Wales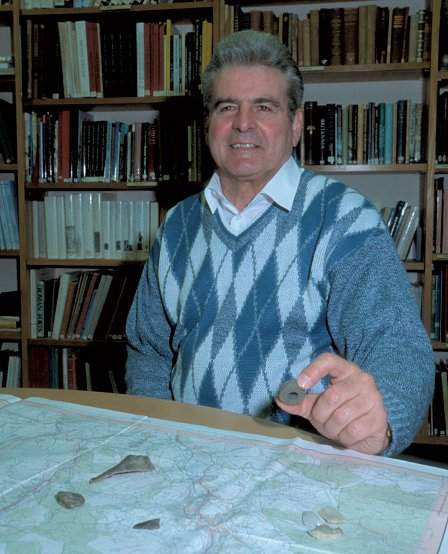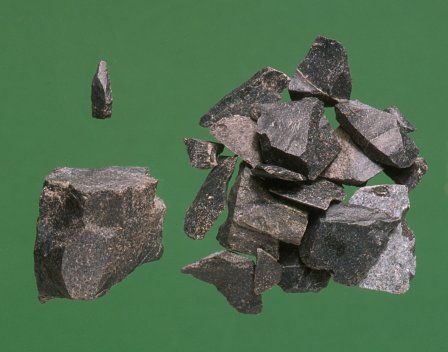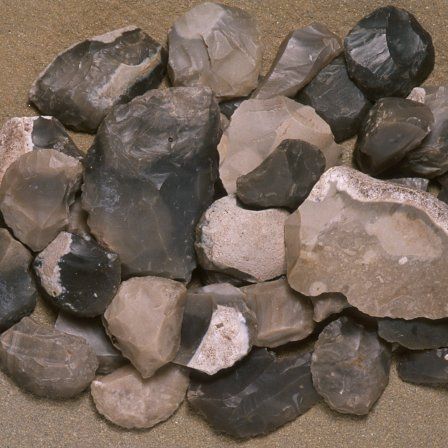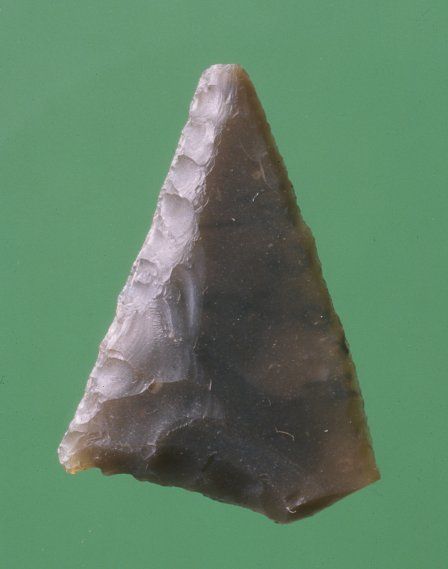 The donation of over one and a half thousand small stone relics, collected over 25 years, to the collections of Amgueddfa Cymru, has helped improve our understanding prehistoric life in South Wales.
For over 25 years, forestry worker Phil Shepherd has searched for prehistoric flint tools as part of his work preparing areas of land for tree-planting or felling for Natural Resources Wales.
In this time, Phil discovered 1,636 individual pieces of flint, all of which he has brought to Amgueddfa Cymru and donated on behalf of Natural Resources Wales.
Flint tools
Flint is a stone that can be shaped into sharp blades. These razor-sharp blades were used commonly by early man in Wales for hunting deer and spearing fish, as well as for cutting tools.
Many of the flints Phil has found in the forest range in date from the early Mesolithic (beginning 9200BC) through into the Bronze Age (about 2000BC). The number of known Mesolithic sites in the uplands of south Wales has increased considerably through his many discoveries.
Cefn Rhos-Gwair flints
A small group of later Mesolithic flints from Cefn Rhos-Gwair (Rhondda Cynon Taff), dating from 7500-4000BC. The largest piece shown measures about 2.5cm (1 inch) in length.
These flints were left behind by a hunter who had been making a spear. They include small blades (right), a block of stone known as a core (bottom left) from which the blades would have been removed, and a single microlith (or barb) from a spear (top left).
Carn-y-Bwlch flints
Each piece is about 2.5cm (1 inch) long. This important collection of Early Bronze Age flint scrapers (dating to sometime after 2500BC) were all found by Phil Shepherd.
Unexpectedly, the group also contained a comparatively recent gun flint which must have been inadvertently dropped near the Early Bronze Age collection.
Lluest Wen arrowhead
The arrowhead is 3cm (1.2 inches) long. The majority of the flints that Phil has found are made on small pebbles deposited by the melting of Ice Age glaciers.
However some, like this example, are made on a much finer quality black chalk flint that was clearly carried into the area from Wiltshire, the closest natural outcrop of flint to Wales.
Mesolithic Wales
In Mesolithic times the climate was warmer and damper and much of the landscape was heavily wooded with oak, elm, birch and hazel trees. There would have been few of the conifers that we now associate with today's Welsh forests.
It was only towards the end of the Stone Age period (about 4000BC) that people cleared the forests to make way for early agriculture. Many upland areas have been bare ever since, and hence evidence of ancient life has been left relatively undisturbed - until the more recent deliberate creation of forestry plantations.
Discoveries like those made by Phil and his colleagues from the Forestry Commission can provide important information about the lives once lived in a particular area of the country, with each piece telling a story, like the ones provided as captions to this article's images.
Background Reading
Prehistoric Wales by F. Lynch, S. Aldhouse-Green and J. L. Davies. Published by Sutton (2000).
Treasure by R. Hobbs. Published by The British Museum Press (2003).