Segontium - The Romans in North Wales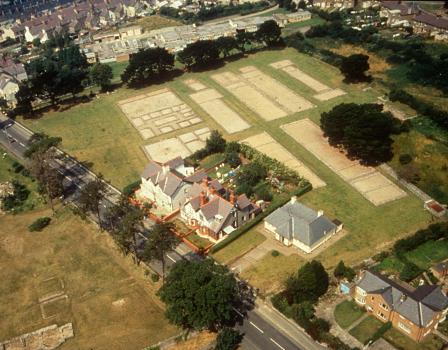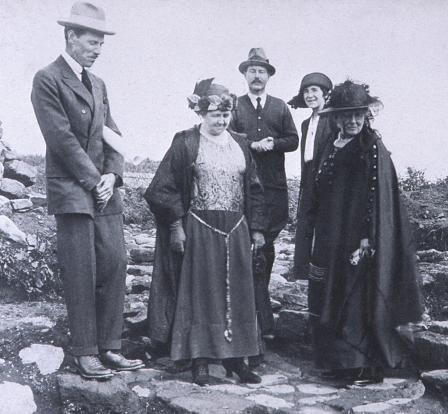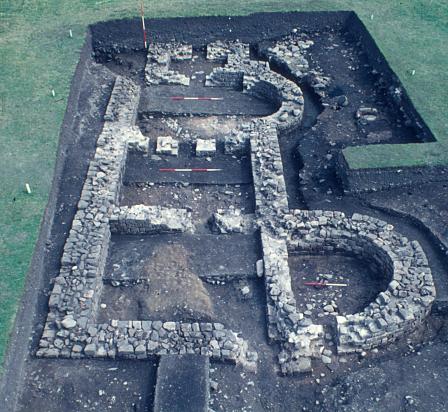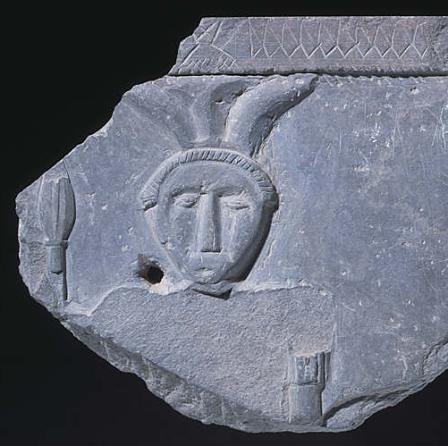 The Roman fort of Segontium was founded in AD77 and was garrisoned until about AD394. No other Roman fort in Wales was held so long.
Segontium's name comes from that of the river: 'sego-' , meaning 'vigorous', which is hidden in its modern form, Seiont. The fort, one of the most famous in Britain, occupies a key position in the Roman military network. It is built on the summit of a broad rounded hill overlooking the Menai Strait and the Isle of Anglesey.
The first excavations were undertaken by R. E. M. Wheeler, then Keeper of Archaeology at the National Museum of Wales. Wheeler undertook excavations within the fort between 1921 and 1923. Many of the stone buildings now on view were uncovered at this time.
Further excavations undertaken between 1975-79 revealed a number of timber barrack blocks dating to the later 1st century and earlier part of the 2nd centuries AD. This indicates that the fort was designed initially to accommodate a 'cohors milliaria' (a regiment of auxiliary infantry, up to 1,000 strong).
There is clear evidence that the garrison had been reduced in size by about AD120. A large courtyard house, with its own small bathhouse, was constructed in the mid 2nd century. This impressive building may have been the residence of an important official who was possibly in charge of regional mineral extraction.
In the earlier part of the 3rd century the garrison was the First Cohort of Sunici, a 500-strong infantry regiment originally recruited from Germany. The name of the unit appears on an inscription, which records the repair of the fort's aqueduct around AD200.
The garrisons of the later 3rd and 4th centuries were much smaller. At this time Segontium's main role was the defence of the north Wales coast against Irish raiders and pirates. Coins found at Segontium point to a continued presence of troops at this key fort until AD394.
This extraordinarily long occupation can be explained by the need to protect the fertile and mineral-rich lands of Anglesey. Throughout the Roman period Segontium was the military and administrative centre for north-west Wales.
The military significance of Caernarfon did not end when the Romans left. In the medieval period a Norman 'motte' (a mound upon which a castle was sited) was established at the mouth of the Seiont, followed in the late 13th century by the famous Edwardian castle with its walled town joining it and, finally, by a small fort planted at the mouth of the strait in 1775.
Background Reading
'Excavations at Segontium (Caernarfon) Roman Fort, 1975-1979', by P. J. Casey and J. L. Davies. Published by the Council for British Archaeology (1993).
'Roman & Early Medieval Wales' by C. J. Arnold & J. L. Davies. Sutton Publishing (2000).
'Segontium and the Roman Occupation of Wales' by R. E. M. Wheeler. In Y Cymmrodor, vol. 33 (1923).