Roman glazed pottery from North Wales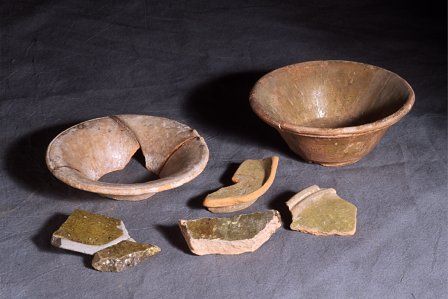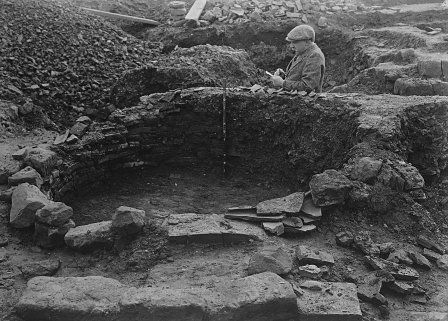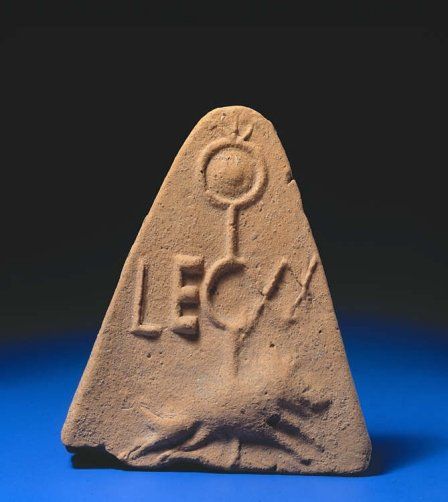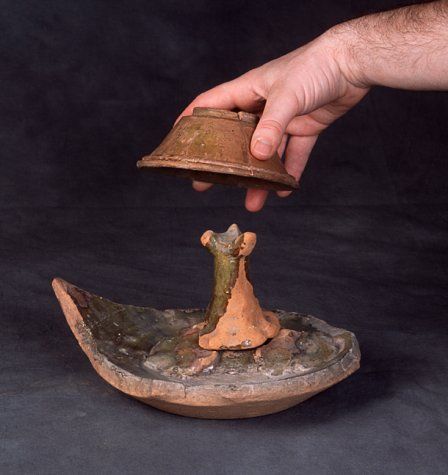 Shortly after the Roman conquest, potters in North Wales were using a technology first developed in Egypt in the 1st millennium BC.
Holt, near Wrexham, North Wales produced pottery and building materials for the legionary fortress at Chester. The main period of production at Holt appears to have been between AD87 and AD135 - when the fort at Chester was rebuilt. However, production probably continued into the 3rd century AD.
Holt specialized in a number of different shapes and styles of pottery, some of which show a remarkable degree of technological sophistication on the part of the potters - none more so than the Green Glazed ware.
Glazed wares of any type are difficult to produce and are rare in Britain prior to the medieval period, however, limited numbers of vessels were produced at Holt and at Caerleon in the Roman period. They were made by dipping a vessel into a 'frit' (a raw glaze suspended in water). In the Roman world this frit was normally based on a lead oxide.
When the vessel was fired this reacted with silica in the pot, to form a hard impermeable glazed surface that can range in colour from light yellow to olive green to dark brown.
During the firing the Holt potters would have faced two major problems.
First, during the firing, the glaze liquifies and, if over-heated, could run excessively; if this happened the pots could become fused together. Second, hot, dirty gases in the kiln could affect the chemical reaction and cause blisters to the glaze or change its colour.
The Holt potters overcame these problems by firing their pots on a prop set within a 'saggar' (a fired clay box). A lid sealed the top of the saggar, keeping the vessel inside protected from the kiln gases and running glaze from other pots.
The technology to produce glazed pots in this way was developed in the Near East and Egypt during the early first millennium BC and was not known in Britain prior to the arrival of the Romans.
Presumably it was introduced at Holt to enable the soldiers to continue to enjoy luxuries they had grown familiar with elsewhere in the empire.
Background Reading
'A collection of samian from the legionary works-depot at Holt' by M. Ward. In Form and Fabric: Studies in Rome's material past in honour of B. R. Hartley by J. Bird, p133-43. Published by Oxbow Books (1998).
'Holt, Denbighshire: the works depot of the twentieth Legion at Castle Lyons' by W. F. Grimes. In Y Cymmrodor, vol. 41. Published by The Society of Cymmrodorion (1930).
'The Lead Glazed Wares of Roman Britain' by P. Arthur. In Early Fine Wares in Roman Britain by P. Arthur and G. Marsh, p293-356. Published by British Archaeological Reports (1978).