The Brynmawr Experiment, 1929-40
Brynmawr furniture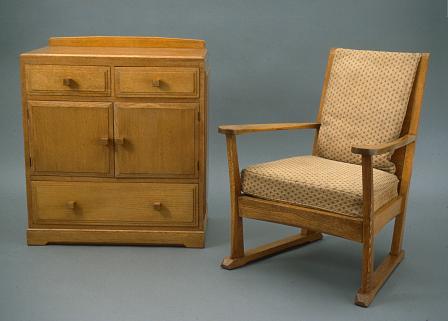 The 'Brynmawr Experiment' was an attempt by the Quakers to relieve the mass unemployment in the town of Brynmawr, south Wales in the early 1920s. They set up a small furniture-making enterprise that led to a major chapter in the social and artistic history of Wales.
The venture started in 1929, employing twelve local untrained men and later took on boys trained straight from school. Support came mainly from other successful Quaker companies - the first order was for 400 chairs for a Quaker school in York. Each chair cost £1 each (equivalent to £41 or today). New equipment and machinery was bought with the profits
Paul Matt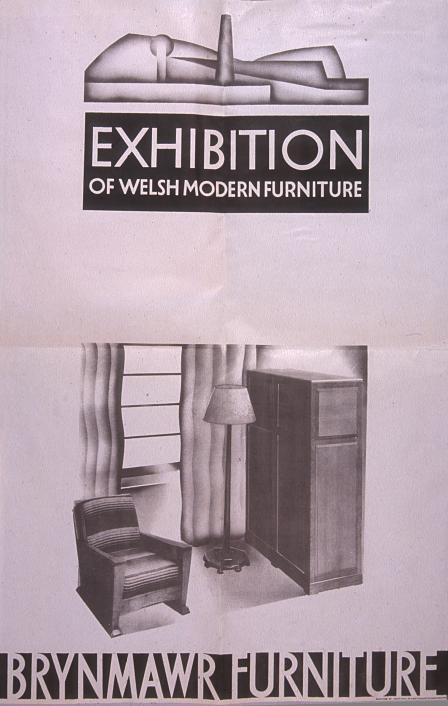 The success of Brynmawr furniture was mainly due to the designer, Paul Matt. He had served his apprenticeship under his father, a skilled designer and cabinet-maker in London.
Paul Matt designed furniture that was simple to construct, taking into consideration that the workers were initially all unskilled. The main timber used was imported oak, finished with a coat of clear wax which gave the furniture an overall simple and minimal appearance, in line with the Quaker philosophy.
Glossy catalogues and promotional leaflets emphasised the high quality and design of the products whilst providing sustainable employment for the local community. These ideals appealed to the middle and professional classes of the 1930s and the company made the furniture affordable to such professions.
'Welsh' furniture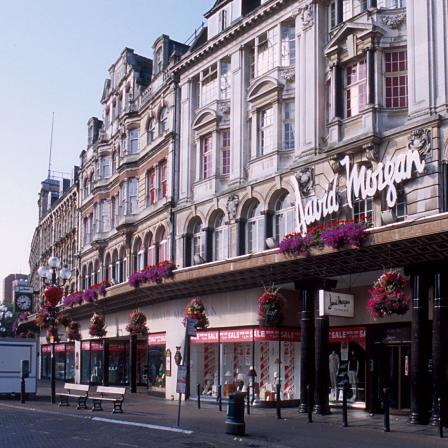 Brynmawr furniture was available in large department stores such as Browns of Chester and Lewis's of Birmingham and Manchester. In 1938 the company had a permanent showroom in London's fashionable Cavendish Square.
Although successful in England, the company was also keen to promote Brynmawr furniture in Wales. David Morgan Limited, a well-known Cardiff department store provided exhibition space free of charge for the products and exhibitions were held at the National Eisteddfods.
The furniture was marketed as 'Welsh' and branded using Welsh place-names such as the Cwmbran chest, Llanelli table and the Cwm-du chair. This ensured a loyal following within Welsh professional and academic circles throughout the 1930s.
The advent of War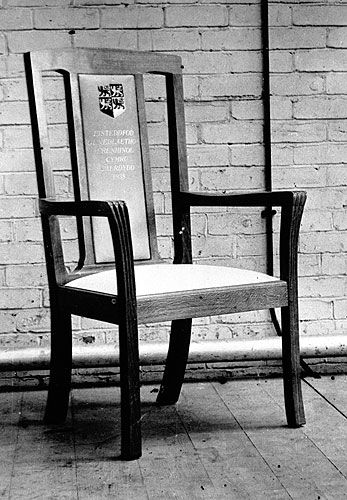 In 1936 Arthur Reynolds took over as designer from Paul Matt. Although production remained relatively unaffected, sales gradually declined in the late 1930s as the war approached. The advent of war also made it difficult to import materials therefore the Brynmawr Furniture Co. sadly had no other choice than to cease trading in 1940.
Background Reading
'Crafts and the Quakers' by Gwen Lloyd Davies. In Planet, vol. 51, p108-111 (July 1985).
'Utopian designer: Paul Matt and the Brynmawr Experiment', by Roger Smith. In Furniture History vol. 23, p88-94 (1987).
Lindsay Shen, 'Philanthropic Furniture: Gregynog Hall, Powys' by Lindsay Shen. In Furniture History vol. 31, p217-235 (1995).