Wales – the first industrial nation of the World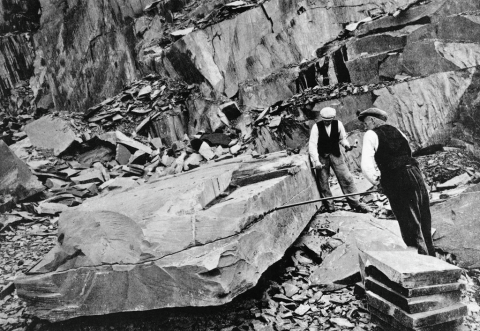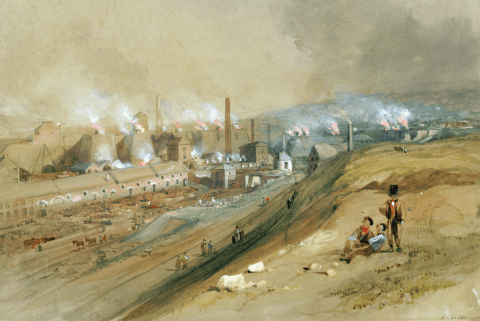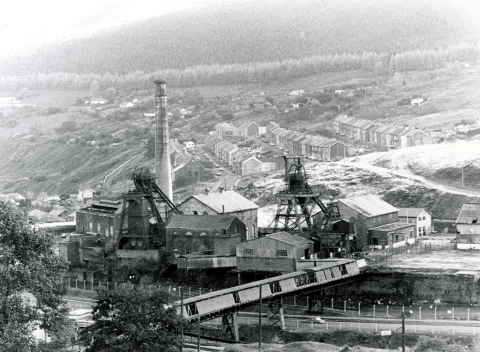 Pioneering Wales
By 1850, there were more people employed in industry in Wales than in agriculture. This makes Wales the world's first industrial nation. As a result the nation's economy and society were transformed.
There were many valuable minerals under the surface of the Welsh landscape — without them, Wales could never have become an industrial nation. Coal, of course, was the most significant; at the height of production in 1913, the total output of the Welsh coalfields was nearly 61 million tonnes. Welsh coal had a world-wide economic influence comparable to that of oil today. Welsh slate roofed the homes and the factories of industrial communities throughout the British Isles and the Empire.
The wooden ships of the Royal Navy in the 18th century were sheathed in Welsh copper and carried cannon made of Welsh iron. Welsh rails united the USA and Tsarist Russia in the 19th century, whilst the 'basic process' of steel production still used today was pioneered in Blaenafon, South Wales in the 1870s.
Masterpieces of civil engineering
The worldwide demand for these materials led to important developments in transport pioneered in Wales. The Welsh transport infrastructure includes universally acknowledged masterpieces of civil engineering, such as the Pontcysyllte aqueduct, the Menai and Conwy bridges and some of the largest docks in the world at the time of their completion.
The worlds first successful steam locomotive ran at Merthyr Tydfil in 1804, whilst the world's first public passenger railway opened in the Mumbles in 1807. Phenomenal volumes of trade were handled — in 1913, some 40 million tonnes of coal were railed to the south Wales ports, for export by Welsh-owned steamers.
Migration rather than emigration
The demand for labour in the industrialised communities meant that Wales experienced internal migration rather than mass emigration. Between 1760 and 1914, some two-thirds of the population moved to live and work in the industrial south-east.
Hard work in dangerous occupations led to a strong and proud tradition of working-class radicalism — the Red Flag was first hoisted during the Merthyr Riots in 1831, whilst the Penrhyn lockout of 1900-03 was one of the longest disputes in UK industrial history.
Welshmen were responsible for some of the most significant social reforms of the 20th century; Lloyd George introduced the old-age pension in 1909, and Aneurin Bevan founded a National Health Service for Britain in 1948.
Industrial activity in Wales has changed beyond all recognition from its heyday. Many heavy industries have all but disappeared, to be replaced by lighter, high technology enterprises, whilst women play a far more significant role in the workplace.
Further Reading
A history of Wales, chapters 7-10, by John Davies. Published by Penguin Books (1993).
Industrial Archaeology of Wales by Morgan D. Rees. Published by David & Charles (1975).
When was Wales?, chapters 9-13, by Gwyn A. Williams. Published by Penguin Books (1985).