Heat, Smoke and Tears - The work of Maurice Marinot
'I have never seen anything so beautiful, so precious and at the same time so simple'

(André Derain)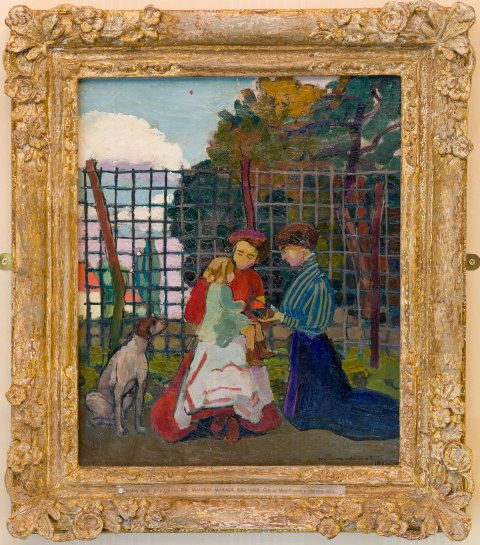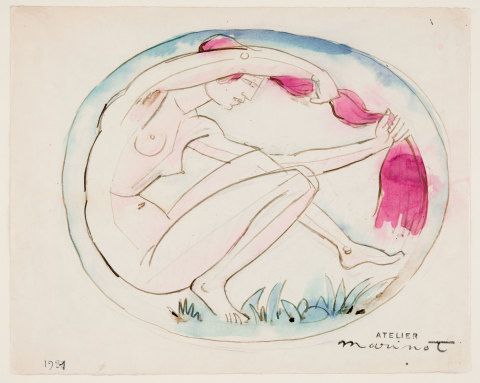 Maurice Marinot (1882-1960) is one of the most important glassmakers of the twentieth century. He was a pioneer in the development of glass as an art form. In 1944, a munitions truck exploded outside of his studio, destroying a lifetime of work and making his glass very rare.
Marinot was born in Troyes, south-east of Paris and began his career as a painter. He enrolled at a prestigious Paris art school, but was expelled for being a 'dangerous non-conformist.' At the 1905 Salon d'automne in Paris, his paintings were shown alongside those by artists such as Matisse and Derain. Critics attacked the exhibition for its riot of colour, coining the term 'fauves' ('wild beasts') to describe the artists.
In 1911 Marinot visited the glassworks of his old school friends, Gabriel and Eugène Viard, at Bar-sur-Seine. He was immediately captivated. Desperate to learn the secrets of glassmaking, Marinot persuaded the Viards to give him a work space and tools. He initially drew on his experience as a painter, decorating pieces made by others with vibrant enamels. By the early 1920s, he was sufficiently skilled to begin creating and exhibiting his own glass.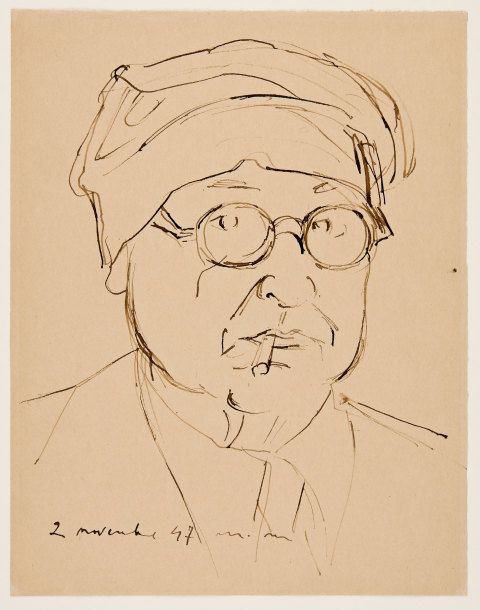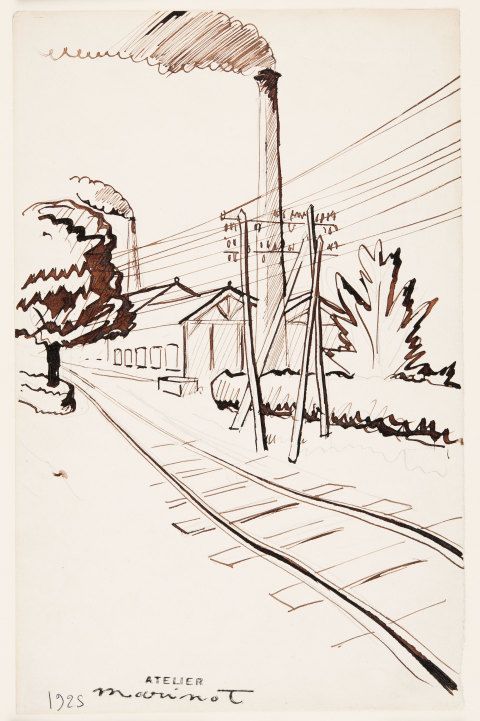 "To be a glassman is to blow the transparent stuff close to the blinding furnace…to work in the roasting heat and the smoke, your eyes full of tears, your hands dirtied with coal-dust and scorched"

(Maurice Marinot, 1920).
Marinot made unique works, entirely by hand, that he considered as creative and meaningful as painting or sculpture. His glass is dense, bold and highly experimental, with an emphasis on form and constant interest in the effects of light. Working in glass provided Marinot with the opportunity to extend his exploration of colour – from delicate, opaque pinks and rich purples, to lucid greens and shimmering metallic. Taking inspiration from nature, his objects can seem as if they are cut from a block of melting ice, carved from granite or filled with murky pond water.
Marinot's career in glass was intense and very successful, yet relatively brief. In 1937 failing health and a catastrophic fire at the glassworks meant he stopped making after 26 years of experimentation. His extraordinary achievements continue to influence glass artists today.
In 1973 Florence Marinot, the artist's daughter, gifted works to Amgueddfa Cymru. Florence chose to donate them to this Museum due to the strength of its collection of modern French paintings. Only three other collections in the UK and Ireland hold work by the artist: the Victoria and Albert Museum, New Walk Museum in Leicester and the National Gallery of Ireland.
With thanks to Dr P. Merat for permission to reproduce images of work. All images © Dr P Merat.