Working Abroad - Welsh Emigration: Metal Mining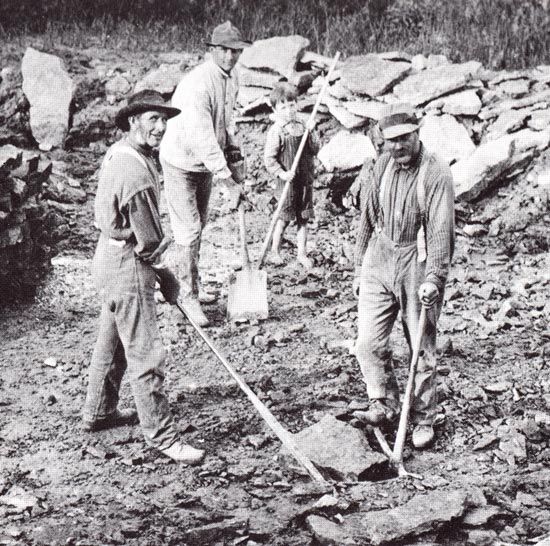 Welsh people were renowned for their mining expertise. As well as coal, they were experienced at excavating gold, iron, lead and copper ores.
As frontiers opened up in developing countries, Welsh miners were often to be found at the forefront. As well as miners, Wales provided some of the most experienced mine managers and engineers in the world. Demand for their skills led to the payment of good wages.
Welsh miners were second in number only to Cornishmen in the metal mines of the western USA.
Some metal mines in India and South Africa were developed by Welsh lead miners in the late 19th century. Both countries were part of the British Empire at the time and the declining lead industries in Wales meant there were people looking for opportunities in new areas.
The widening search for copper ores lead Welsh companies to open new mines in Newfoundland, Canada and Cape Colony, South Africa.
Watkin Cynlais Price
Price was born in Cwmllynfell around 1839. He emigrated first to Scranton, Pennsylvania as a coal miner but by 1860 he had moved to California and then British Columbia in the gold rush. He was a regular prize winner in goldfield eisteddfodau and conductor of a Welsh choir. Records show he was still seeking gold in 1887.