Working Abroad - Welsh Emigration: Radicalism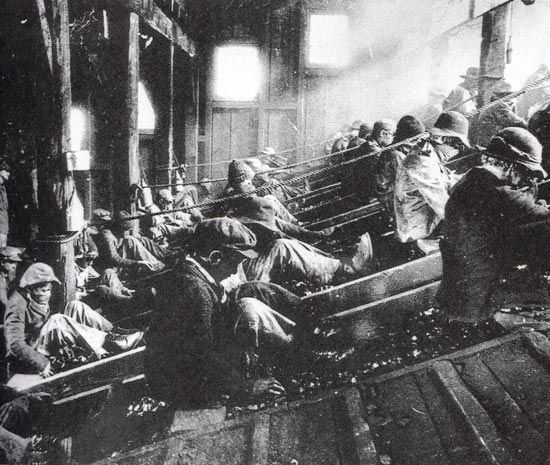 Welsh industrial workers came from areas that had well organised unions. They had a reputation for standing up for their rights, safe working conditions and decent pay. When they left Wales to work abroad they took that reputation – and the fight – with them.
John Owens emigrated from Clydach Vale to Ohio, USA, as a child in the 1890s. He lost a leg in an accident and occupied himself with union work. By the 1930s he was president of the United Mine Workers of America for Ohio. After World War Two he was International Secretary Treasurer of UMWA until 1970. Owens created the USA's first workers health and welfare system.
Welsh radicalism has been blamed for the troubles of the British car manufacturing industry in the late 1970s, although most of the factories were located outside Wales.
Many employees in the car factories of Oxford and Birmingham were Welsh. They had emigrated, looking for work as the traditional Welsh industries struggled in economic depression before and after World War Two.
In America this reputation for militancy prejudiced some employers against Welsh workers.
Mary Thomas (O'Neil)
Born in the Ogmore valley in 1887, Thomas went to the USA in 1913 with her two children, searching for her miner husband who had abandoned her. Involved in the 'Ludlow Massacre' of striking miners in Colorado in 1914, she was the only woman arrested. She travelled across the country raising support for striking miners, even addressing the President.