In 1900, the Dre-fach Felindre area was home to 52 mills in full production. During World War One the Welsh woollen industry was employed in the war effort producing blankets and uniforms for the armed forces. Welsh grey homespun known as Brethyn Llwyd uniforms were commissioned by the War Office to give a nationalistic distinction to the new recruits of the new Welsh Army Corps formed during the war.
After the war 12 million yards of surplus flannel was sold on the open market by the government at ridiculously low prices, forcing woollen manufactures to also cut their prices. Flannel shirts, for example, sold at 52s 6d a dozen in 1916; by 1923 the price had dropped to 38 shillings. The woollen manufactures of west Wales failed to meet the changing conditions after the war, with some still producing inferior Angola as they had done in war time. Most of the manufacturers still concentrated on the production of flannel for shirts, vests and drovers, but demand for underwear flannel fell rapidly with the introduction of knitted underwear produced by the hosiery manufactures of the East Midlands, Scotland and the north of England.
On 11 July 1919 Cambrian Mills caught fire and the three-storey mill south building was destroyed.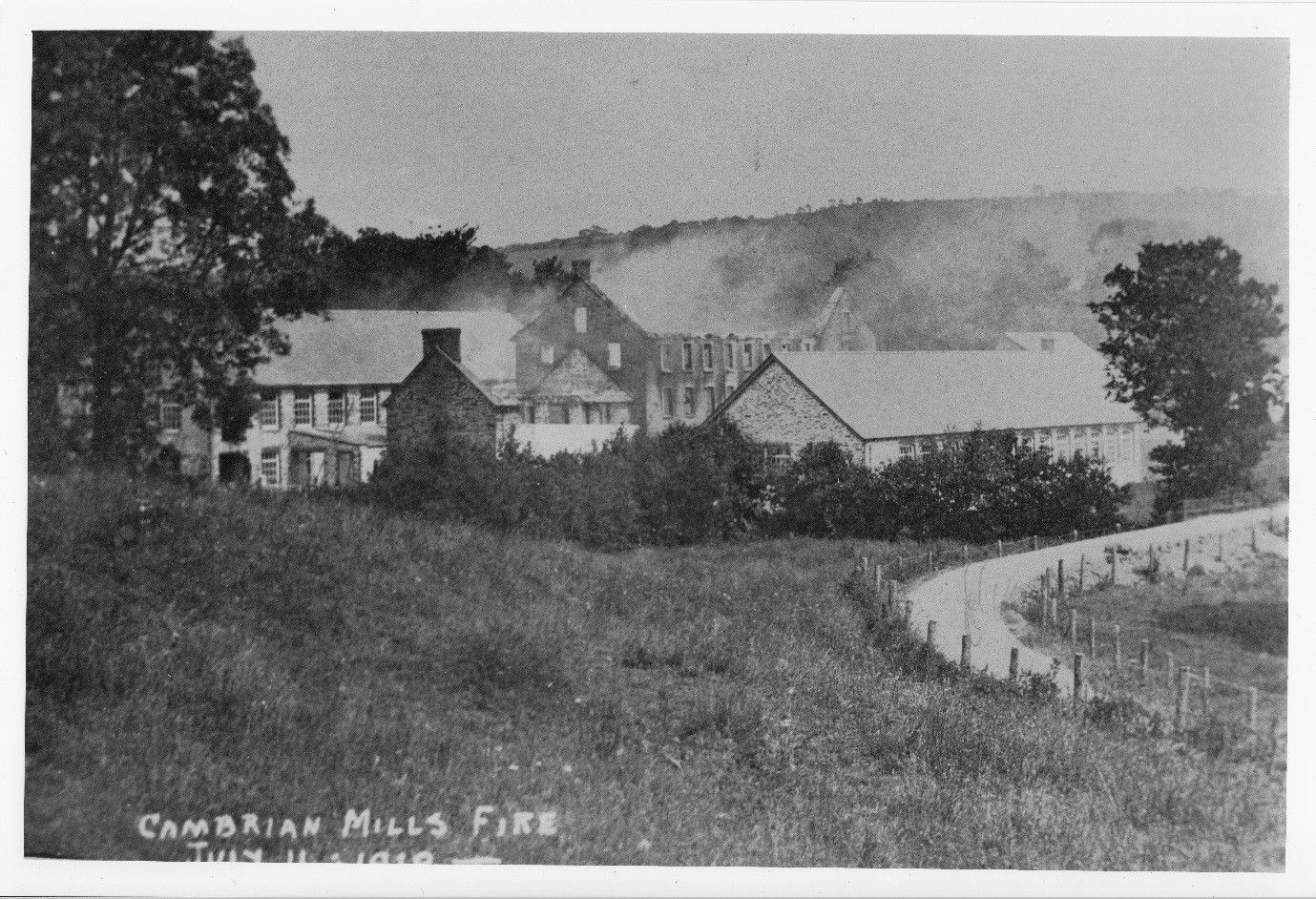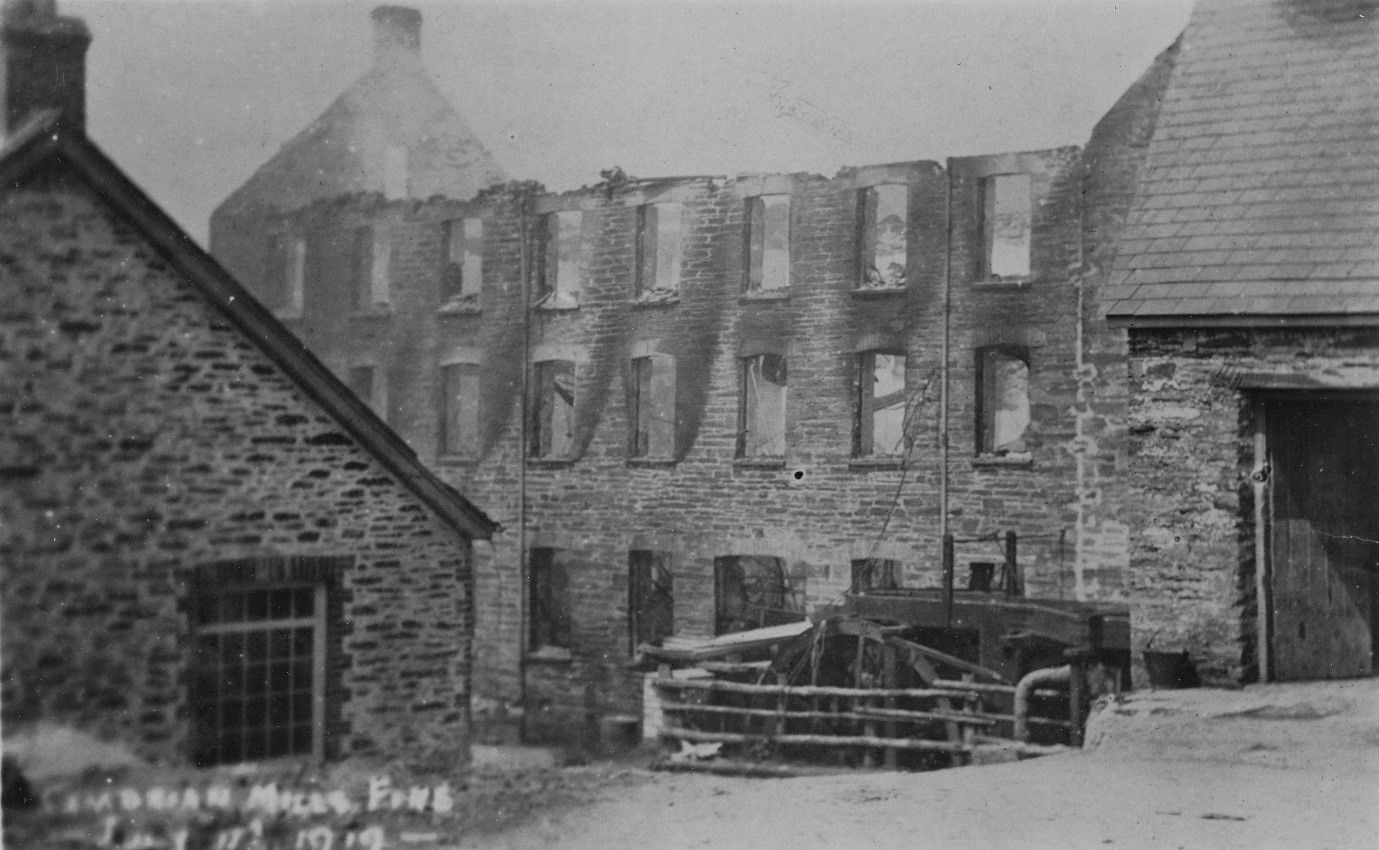 At the time of the fire the Mill manager, John Davies, was on holiday in Llanwrtyd Wells with his family. His daughter Nesta Morgan remembers her father receiving a telegram at the hotel, but he was unable to read it as it was in English. A passing gentleman read the telegram telling him that part of the mill had been destroyed by fire. Her father was very upset and contacted David Lewis immediately to ask if he should come home; David Lewis responded that he should not but rather return the next day as planned.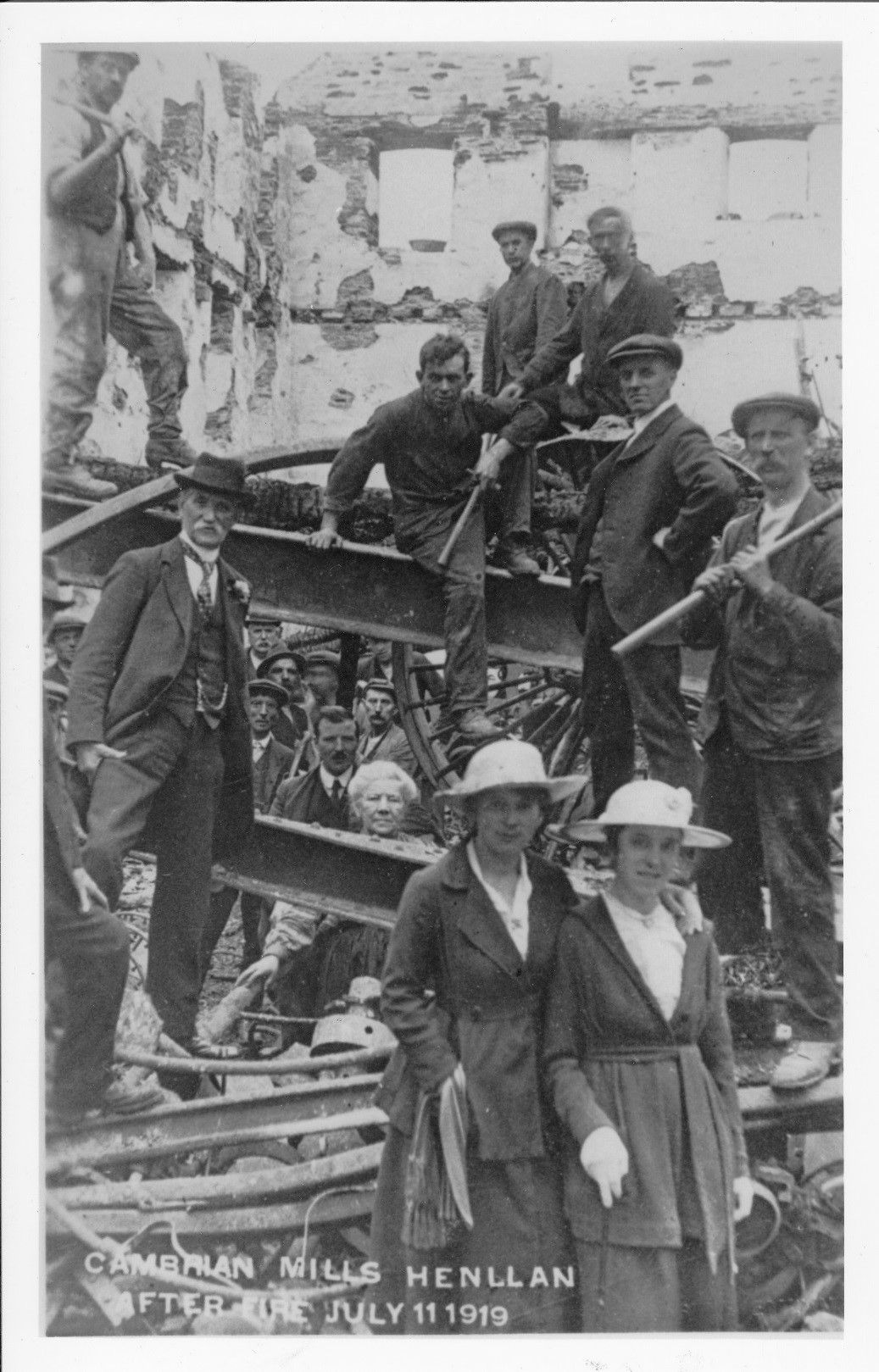 David Lewis used the insurance money to rebuild the mill only two storeys high, but considerably longer in length.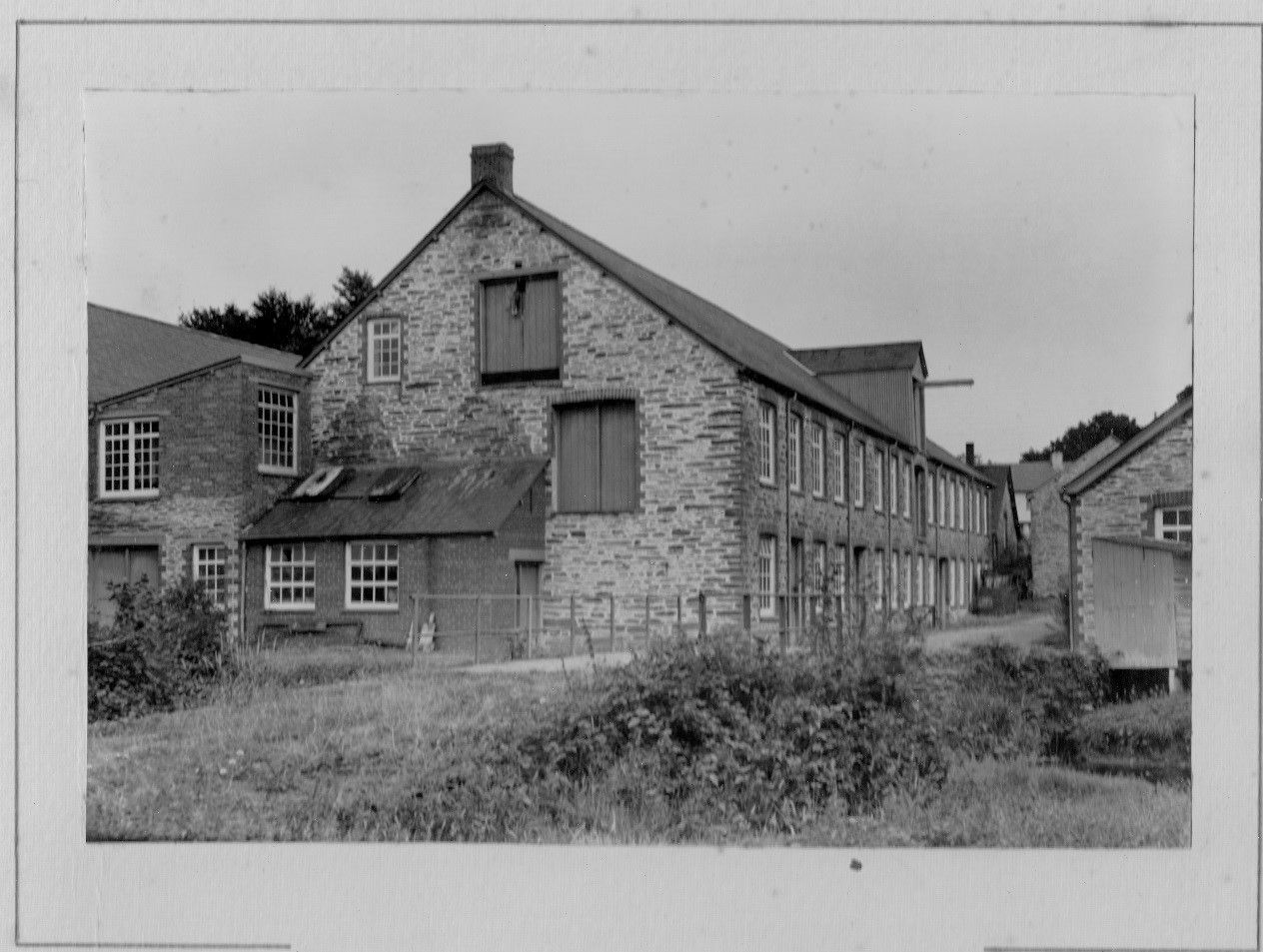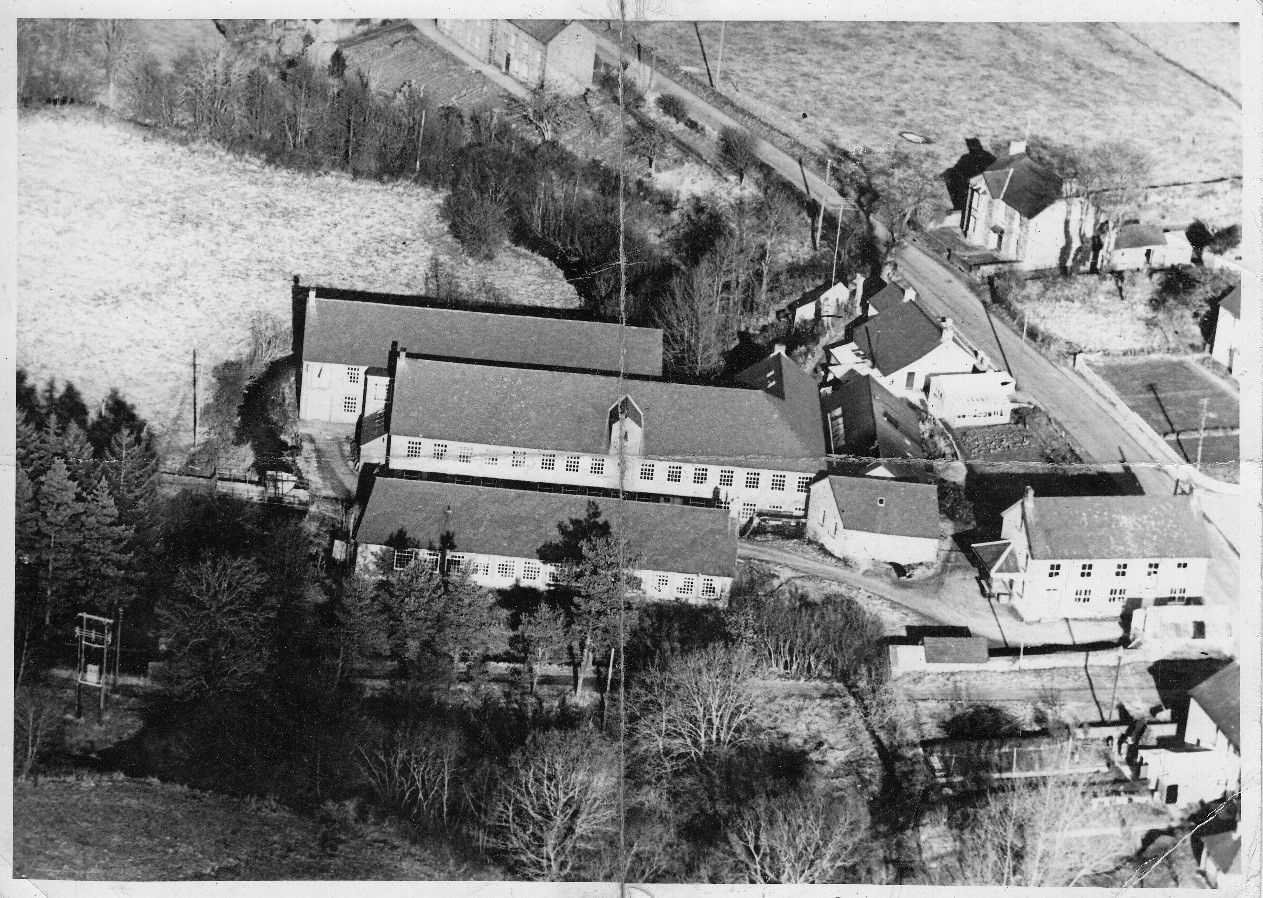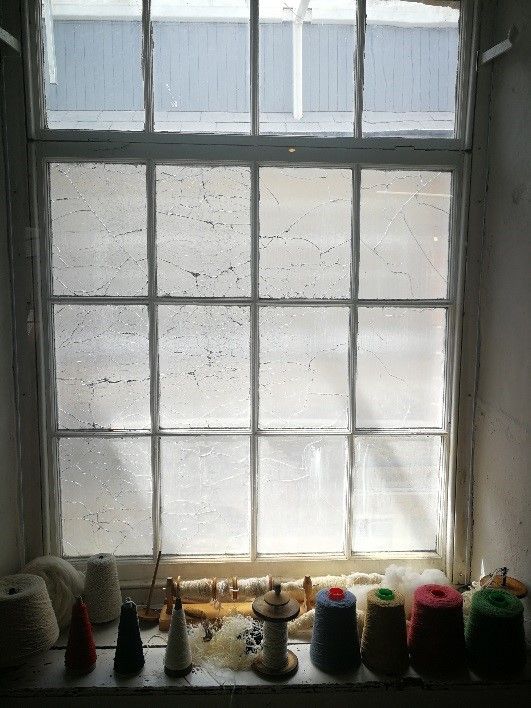 The fire in Cambrian Mills was the first of 7 suspicious fires in mills in Dre-fach and the surrounding area, including mills at Frondeg and Meiros owned by David Lewis's brothers Daniel and John Lewis respectively. Not all mills were rebuilt after the fire, however insurance companies were becoming suspicious that the fires were not accidents and insisted that the mills were rebuilt. Meiros was rebuilt in red bricks with the insurance monies paid in instalments as work was carried out.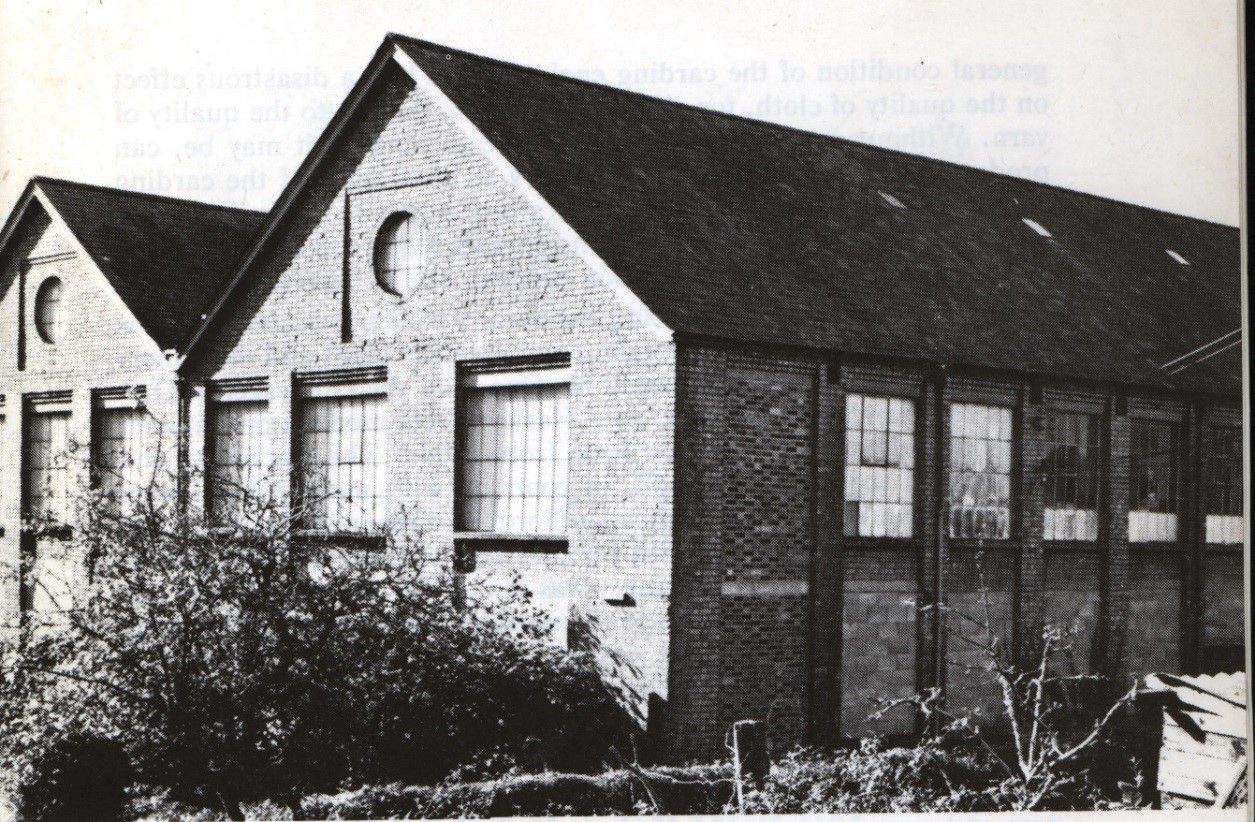 Another 21 factories closed in Dre-fach Felindre and the surrounding area in the post-war period.
'[Mill owners who made vast profits from war contracts] made no attempt to set their mills on a sound financial basis, content to bank the money or buy seaside cottages'

Geraint Jenkins 1967, the Welsh Woollen Industry, p. 278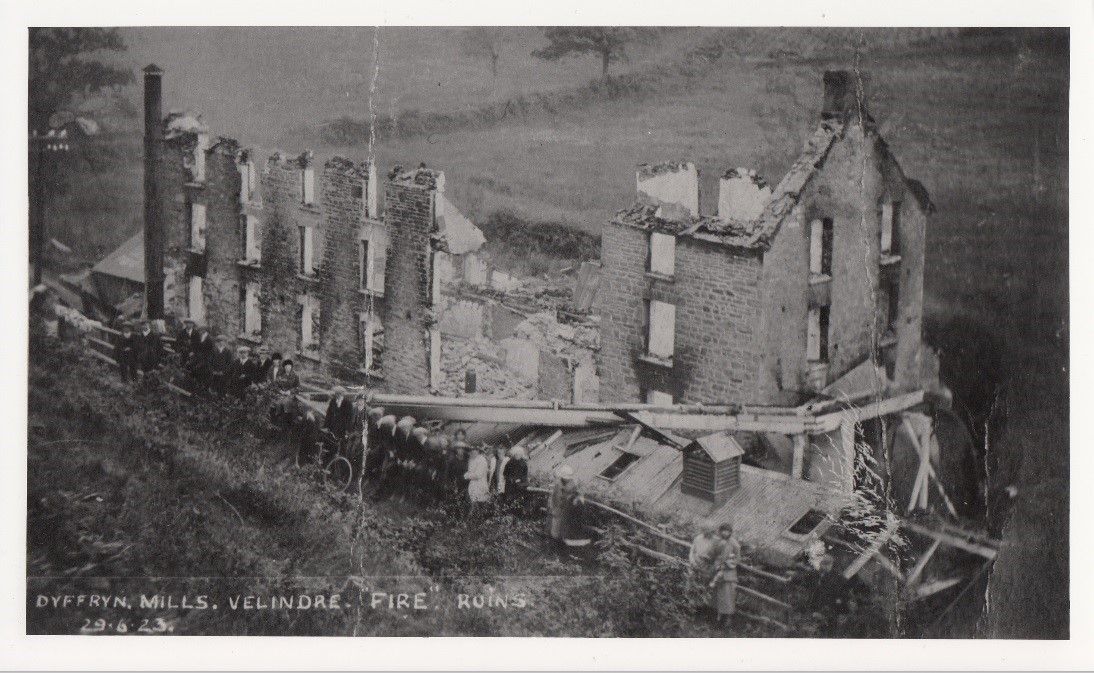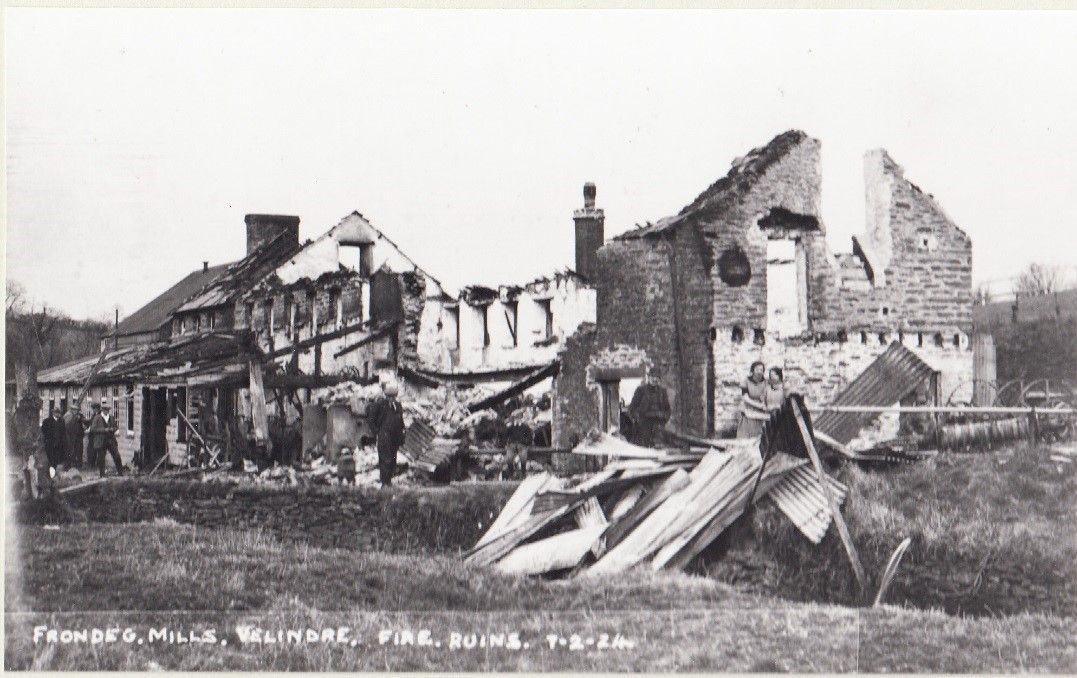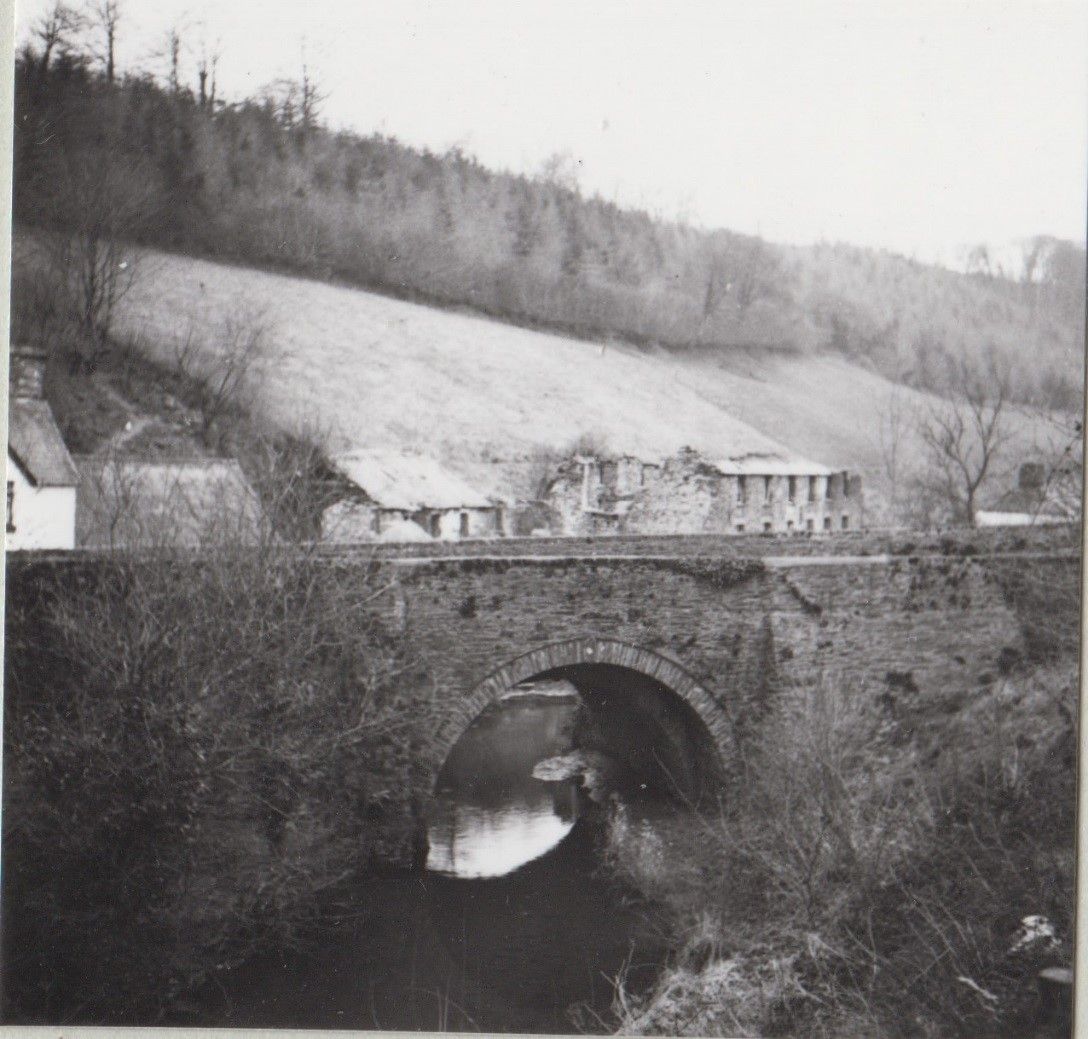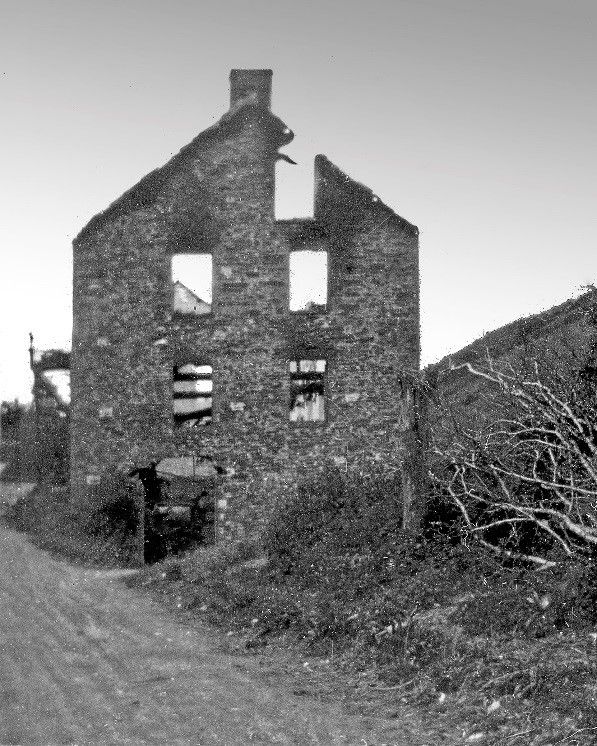 Other Mills destroyed by fire:
Meiros in the 1920s
Llwynhelyg Mill 1927
Llainffald Mill 1920s
Mills closed in Drefach Felindre and the surrounding area:
Babel 1925
Cilwendeg 1928
Cwm-ty-mawr 1920
Glyn Mills 1930
Llwynbedw 1920
Pant-glas 1922
Spring Gardens 1925
Bach-y-gwyddil 1923
Cwm-gilfach 1923
Drefach 1923
Green Meadow 1928
Nant-y-bargoed 1925
Penwalk 1928
Ty Main 1923
Cawdor 1924
Cwm-pen-graig 1922
Felin-fach 1924
Henfryn 1920
Pandy 1920
Siop Pensarn 1921
Tower Hill 1925