A Window into the Industry Collections - June 2015
26 June 2015

,
This sculpture donated this month is titled "Welsh Anthracite Collier". The original was created by George Brinley Evans in 1963, and this version was cast in bronze by Mark Halliday in 2012.
George Brinley Evans worked at Onllwyn Colliery and, as an artist, the material he most often used was household emulsion and watercolour on cheap paper. He recorded miners' working methods and technical expertise and resilience in the face of danger. After losing an eye in a mining accident in 1961, he turned to modelling figurines of his workmates and national heroes, using cheap and alternative material, usually a wire armature covered in layers of old nylon stockings soaked in plaster, which is then teased into shape and sprayed with car paint. This sculpture was created in the same way, with this version cast in bronze. It has then been sprayed black by the artist. The pose looks unnatural, but the artist is depicting the awkwardness of men mining in small spaces.
More examples of his work can be seen here, on the 'Images of Industry' online database. His work "Aros am Golau" is on display in the galleries at Big Pit: National Mining Museum.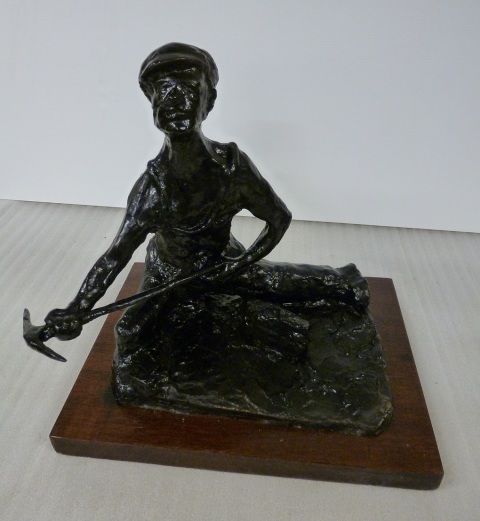 17th May 2015 was the 50th anniversary of the Cambrian Colliery explosion. The explosion, caused by firedamp, claimed 31 lives, the youngest victim being only 24 years old. This images shows the front cover of the programme for the 50th anniversary memorial service. This programme along with a souvenir publication "The Old Timer" released to mark the 50th anniversary was donated at the end of May.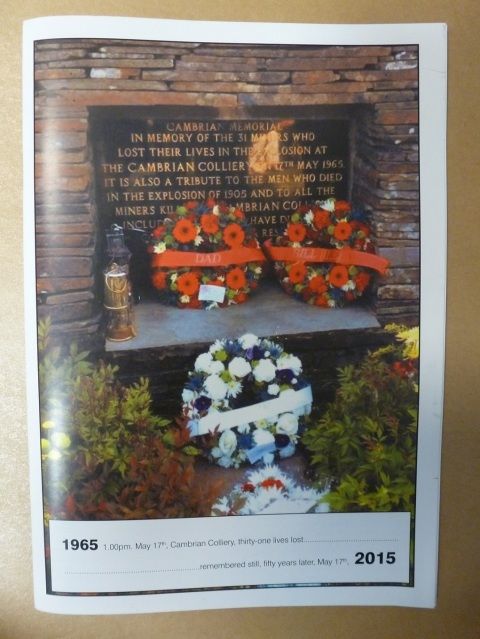 These two photographs show Cambrian Colliery. The black and white one was taken from the south east in 1960. The colour photograph was taken a few years after the explosion in April 1967.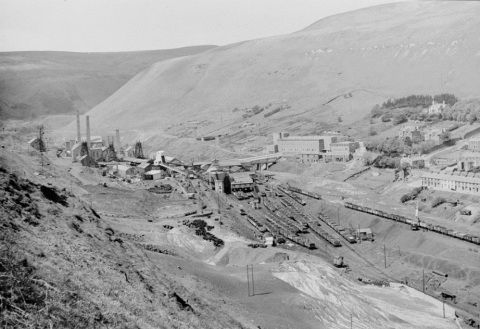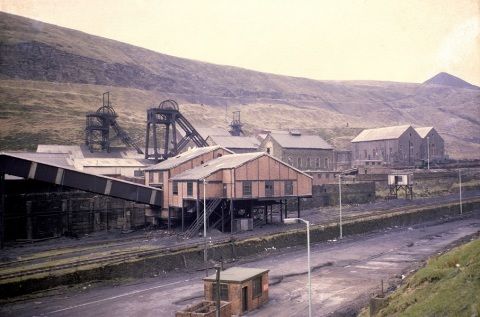 Amgueddfa Cymru has recently produced an edition of our 'Glo' magazine to commemorate this disaster. A copy can be downloaded here
This was not the first disaster at this colliery. On 10 March 1905 an explosion at Cambrian Colliery No. 1 resulted in the death of 33 men.
This badge inscribed 'Rhymney Valley Support Group' was produced during the 1984-85 coal strike. Donated recently it adds to an important collection of strike badges held by Amgueddfa Cymru. Many of these strike badges can be seen on display at Big Pit: National Mining Museum.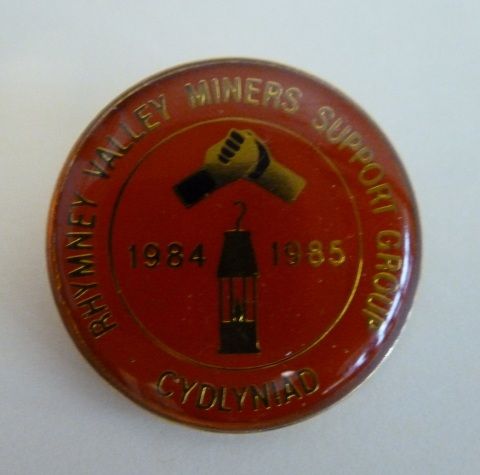 Mark Etheridge
Curator: Industry & Transport
Follow us on Twitter - @IndustryACNMW