Bury a Time Capsule
19 May 2020
Bury a time capsule – for children of all ages from very young up to 100+
Part 1 – introduction and what you'll need to get started
A great way to leave something for future people to find is to make a time capsule. Fill it with everyday items from 'now' and bury it in your garden or you could put it in the corner of the attic where no-one goes!
After the 'lockdown' you could always make a time capsule with your classmates in school and bury it on the school grounds.
I've made quite a few time capsules over the years. I used to make them with my son when he was growing up and we buried them all over the place! We hoped that they would last a hundred years or more so that somebody would find them and see our things.
I have made two capsules with schools in Swansea too. One we buried at Waun Wen School, and one we buried in the grounds of Penlan Community Centre. Chris Coleman, who was the Wales football manager at the time came to help Waun Wen School bury their time capsule in the school garden. He grew up in Waun Wen.
Penlan children buried their capsule in the Community Centre garden.
We used big plastic boxes for the capsule because there were a lot of children who wanted to add something.
What you'll need
When you make your capsule you can use any empty container that you might have in the house. I like to use empty coffee jars or any jar that has a screw lid (I tend to raid our re-cycling box).
I couldn't find an empty coffee jar this time but luckily we had an empty marmalade jar.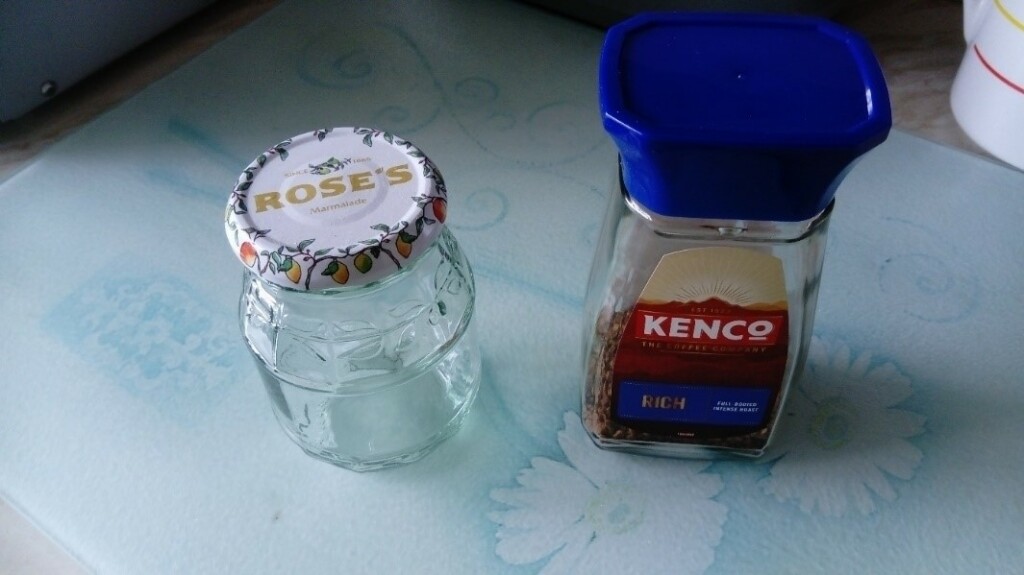 Remember, the container you use will be very interesting to future people too!
Part 2
What goes into your Time Capsule
I searched around my house for things to put in.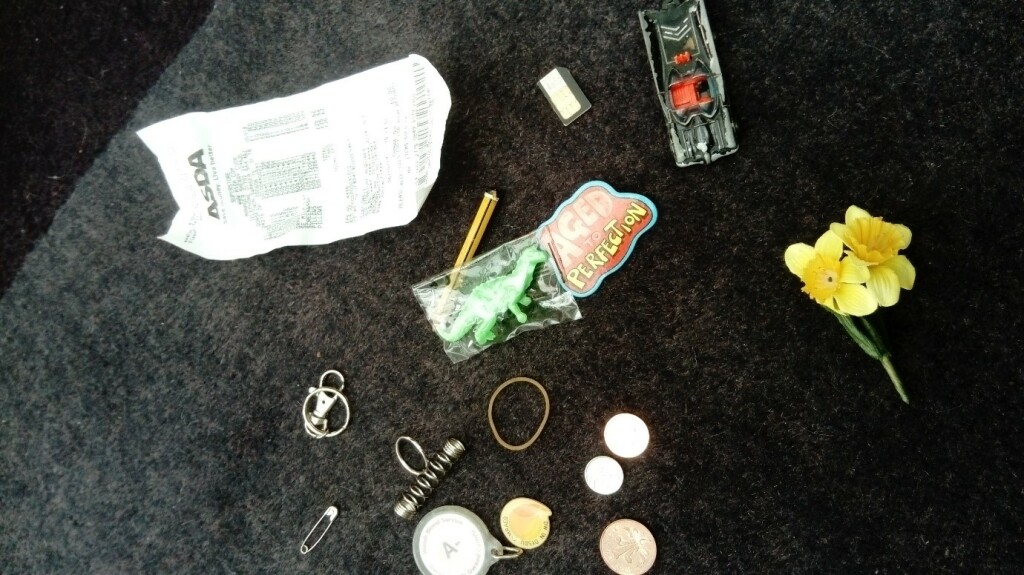 The items should not be expensive, just little things you don't mind burying. I chose:
an ASDA receipt so people can see how much things cost
a toy car
a plastic dinosaur
an elastic band
a safety pin
a keyring with my blood type on it
a puzzle from a Christmas cracker
my Welsh learner's badge
a pencil
three coins, a two pence, a five pence and a one penny
an old sim card from a mobile phone
a badge I got on a birthday card which says 'aged to perfection'
a Marie Curie badge of daffodils
Part 3
Write a little note to go in the jar. It can say things about you like your name and age and todays date. Also write a little explanation of why you are burying the capsule. If you can add a picture of you then good, but you can always draw a picture of yourself too.
You could write your thoughts of the Covid 19 lockdown, what you miss the most or who you miss most.
You could write a letter to your future self and dig the capsule up yourself in twenty year's time!
Make sure your container is clean and dry before putting your things in. Screw the lid on tight.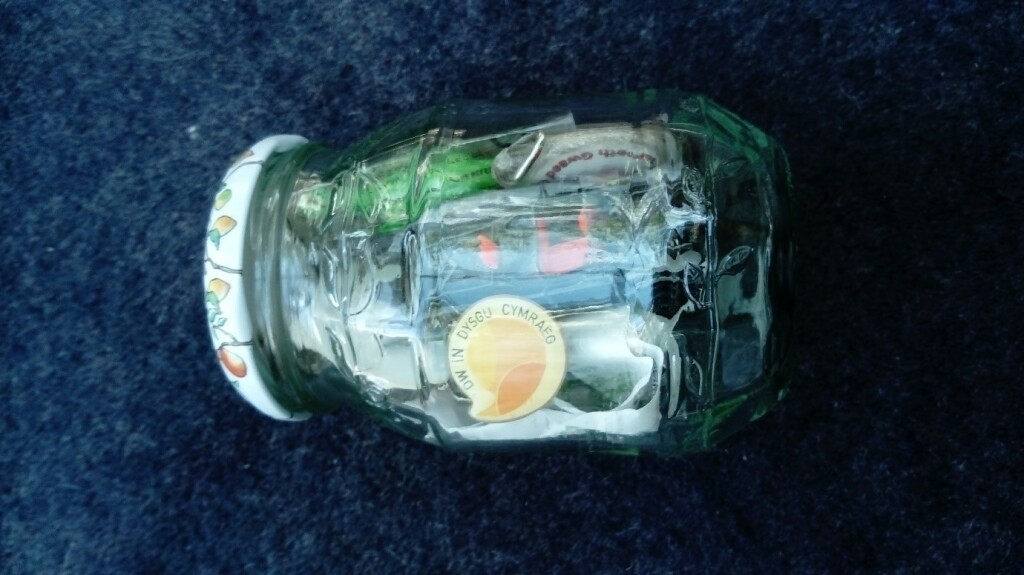 Then if you have some tape (doesn't matter if you don't) put an extra seal around the lid to keep any water out.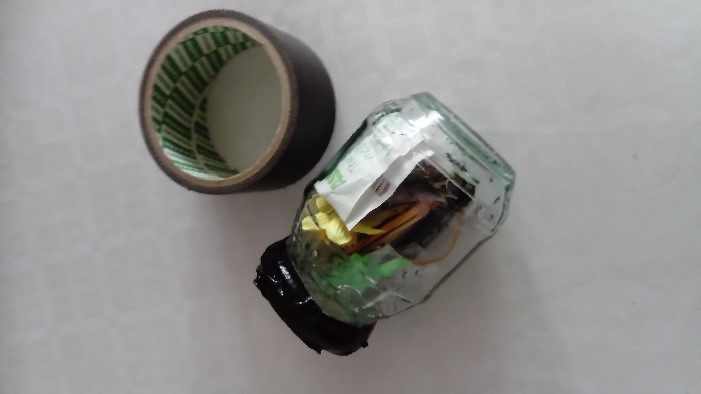 Part 4
Send us pictures of your time capsule!
We would love to see what you put in your time capsule
Share your pictures with us via the Amgueddfa Cymru Twitter account!
Part 5
You are now ready to bury the capsule. Remember to make a 'treasure' map of where you buried it.
This is in case you want to do more than one and you'll have a way of knowing where they all are.