THANK YOU, ART FUND
14 December 2021
,
The past year and a half have certainly been a challenging time for the whole world: the Covid-19 pandemic, the social injustice highlighted by the Black Lives Matter movement, a climate crisis that feels increasingly apocalyptic. At a time like this, you may well wonder whether art is just an indulgence.
For my colleagues and me at Amgueddfa Cymru, the knowledge that art is important to our well-being and a powerful way to explore and express ideas has been reinforced by our Celf ar y Cyd projects, developed to share the arts across Wales in response to the current health crisis. We have been bringing art into hospitals to support NHS staff and patients during the pandemic, and set up an online magazine Cynfas as a new platform for creative and critical responses to Amgueddfa Cymru's art collection.
Many of the artworks we have used for these projects were acquired by Amgueddfa Cymru with the support of the charity Art Fund (artfund.org). Art Fund has been helping the Museum acquire works for Wales's national art collection since 1928 and been a key supporter throughout the period of lockdown as we have continued to work on developing the collection. Here are just a few examples.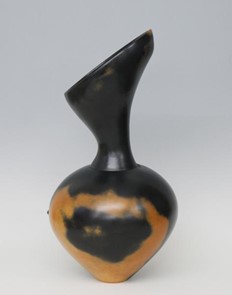 Magdalene Odundo, Asymmetric I, 2016, terracotta
Purchased with support from Art Fund and the Derek Williams Trust
© Magdalene Odundo
For Magdalene Odundo, her pots convey a universal human language. Asymmetric I has a strong anthropomorphic character, seemingly alluding to a pregnant female body and promising new life. Drawing on African traditions, she emphasises the power of pots to heal and to commemorate those who have died, making this vessel an eloquent object for the times we are living through.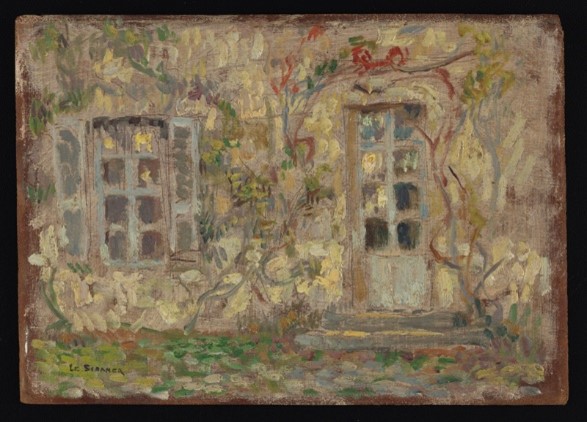 Henri le Sidaner, The House (La Maison), not dated, oil on panel
Bequeathed by Daphne Llewellin of Usk with Art Fund support
One feature of the pandemic has been the comfort people have derived from nature and from living in the moment. Three small late-19th-century French paintings bequeathed through Art Fund are good examples of how artists have been particularly good at this. In The House, Henri Le Sidaner creates the sense of a quiet moment of reflection. We can imagine the artist quickly dabbing paint across his small panel to capture the light reflected off the windows and door of this vine-covered house.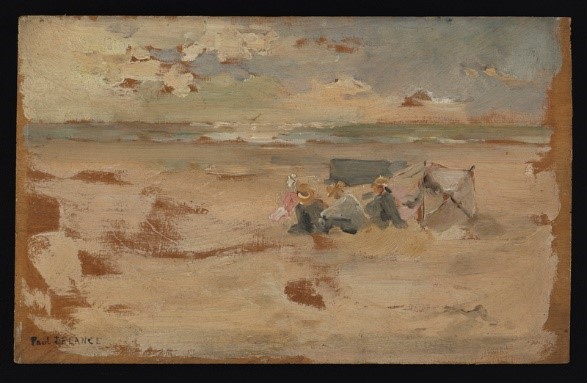 Paul Delance, Beach with Seated Figures (La côte déserte), 1900, oil on panel
Bequeathed by Daphne Llewellin of Usk with Art Fund support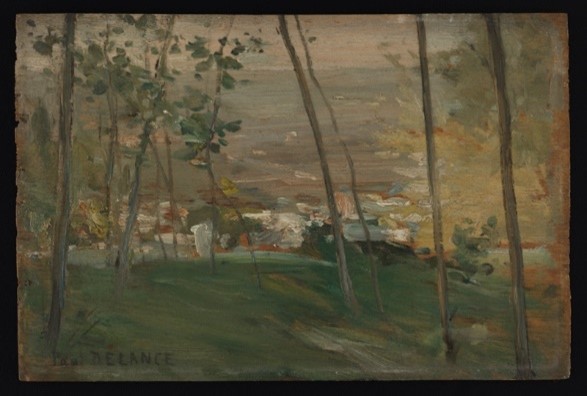 Paul Delance, View from a Hill, Sannois, Seine-et-Oise, 1890s, oil on panel
Bequeathed by Daphne Llewellin of Usk with Art Fund support
In Paul Delance's Beach with Seated Figures (La côte déserte), we can sense the artist working briskly on a windy beach on the French Atlantic coast to record a bracing seaside excursion with friends. His View from a Hill, Sannois, Seine-et-Oise is another very personal work, thought to have been painted after the death of his wife in 1892 and showing him turning to art and to nature as sources of comfort.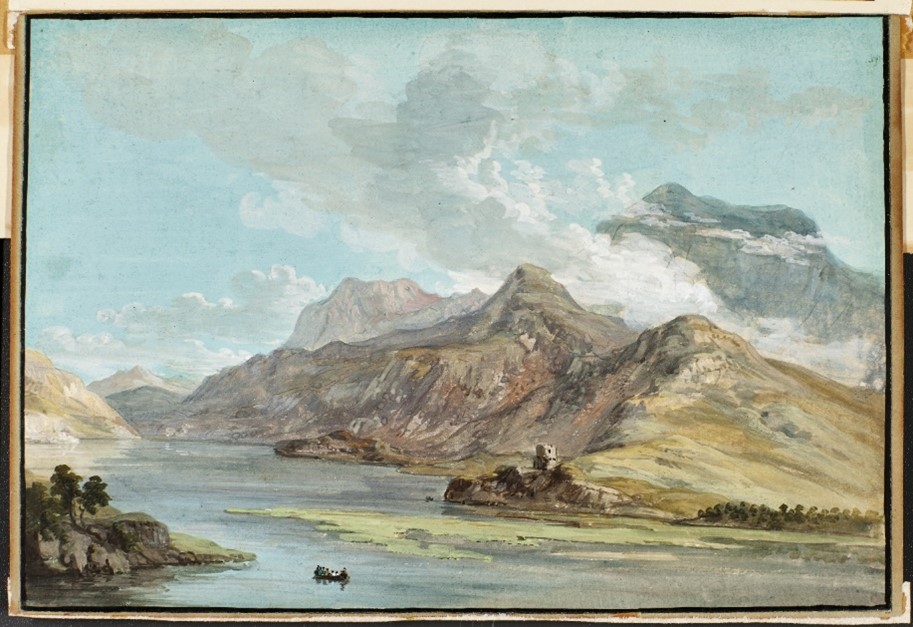 Paul Sandby, Llanberis Lake, Castle Dol Badern and the Great Mountain Snowdon, about 1771, bodycolour on paper. Purchased with support from the National Heritage Memorial Fund, Art Fund and a bequest from Mary Cashmore. Image © Sotheby's
The landscape of Wales has long been a source of inspiration and pleasure. This is what Paul Sandby found in 1771, when he toured north Wales in the company of the young landowner and art patron Sir Watkin Williams-Wynn. His charming series of 21 views of this journey shows how the pioneering tourists delighted in discovering this dramatic land. One highlight was the outing by boat to Dolbadarn Castle, in the shadow of Yr Wyddfa/Snowdon.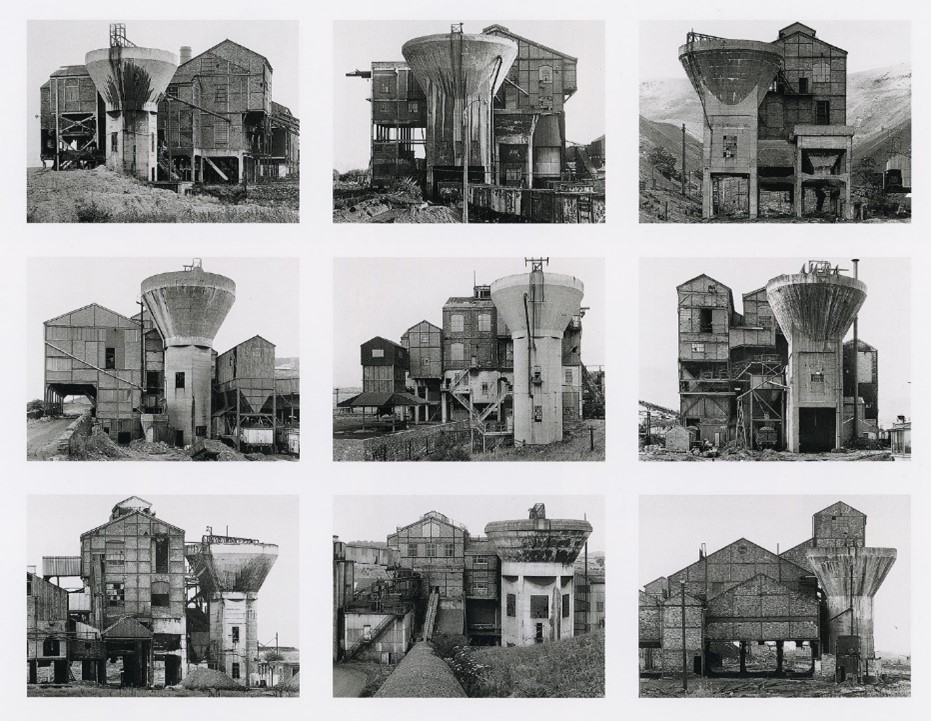 Bernd and Hilla Becher, Preparation Plants, 1966-1974, gelatin silver prints
Purchased with support from Art Fund and the Henry Moore Foundation
© Estate Bernd & Hilla Becher
The industrial heritage of Wales has also provided artists with rich subject matter. German artists Bernd and Hilla Becher were best known for their typologies, photographs of a single type of industrial structure organised into grids. Preparation Plants, 1966-1974 comprises nine photographs taken by the Bechers during visits to Britain between 1966 and 1974, including the south Wales collieries of Penallta, Fern Hill, Brittanic and Tower. Now that this whole industrial ecosystem of the Valleys has disappeared, these images feel like a kind of memorial.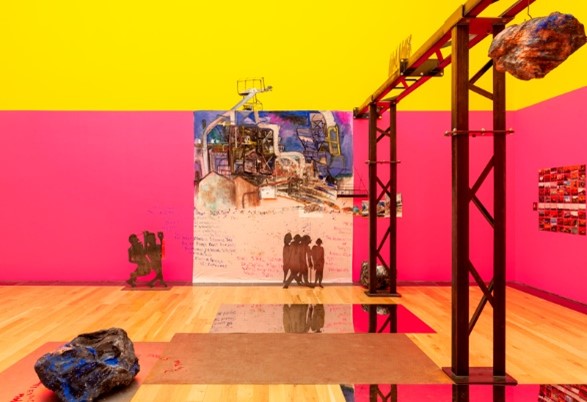 Anna Boghiguian, A meteor fell from the sky, 2018, mixed-media installation
Purchased with support from Art Fund and the Derek Williams Trust
Courtesy the artist.
When Cairo-based artist Anna Boghiguian was invited to participate in the Artes Mundi 8 exhibition at National Museum Cardiff, she also immersed herself in the history of Welsh industry. Her installation A meteor fell from the sky creates links between Port Talbot's Tata Steelworks and the company's steelworks in India, focusing on the steel workers and their struggle for their rights.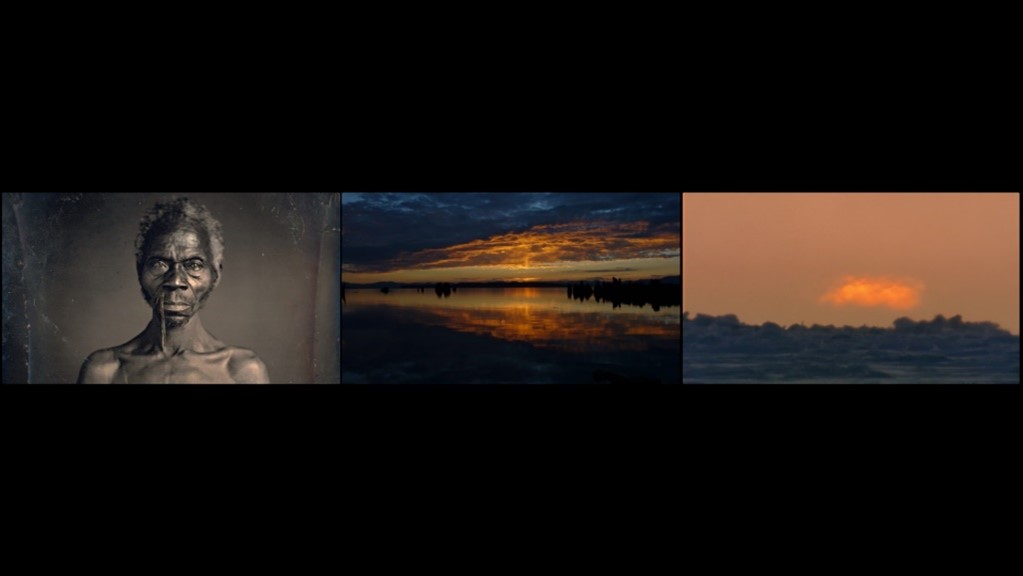 John Akomfrah, Vertigo Sea, 2015, three-channel video installation
Acquired jointly with Towner Eastbourne with support from Art Fund (with a contribution from the Wolfson Foundation), the Derek Williams Trust, The Search Foundation through the Contemporary Art Society, and Towner Collection Development Fund
© Smoking Dogs Films. Courtesy Lisson Gallery
John Akomfrah's video installation Vertigo Sea is a powerful reflection on humanity's abuse of the sea, from the slave trade and modern migration to destruction of the marine environment. It couldn't be a more relevant work for our times and is on show at National Museum Cardiff in the exhibition The Rules of Art?
Andrew Renton
Keeper of Art