On Portals
23 November 2022

,
There are many different kinds of portals. They can be physical spaces, periods of time, dreamworlds and rituals. Anyone can make them. My favourite kinds of portals are stories: our doorways to freedom and lessons on shapeshifting.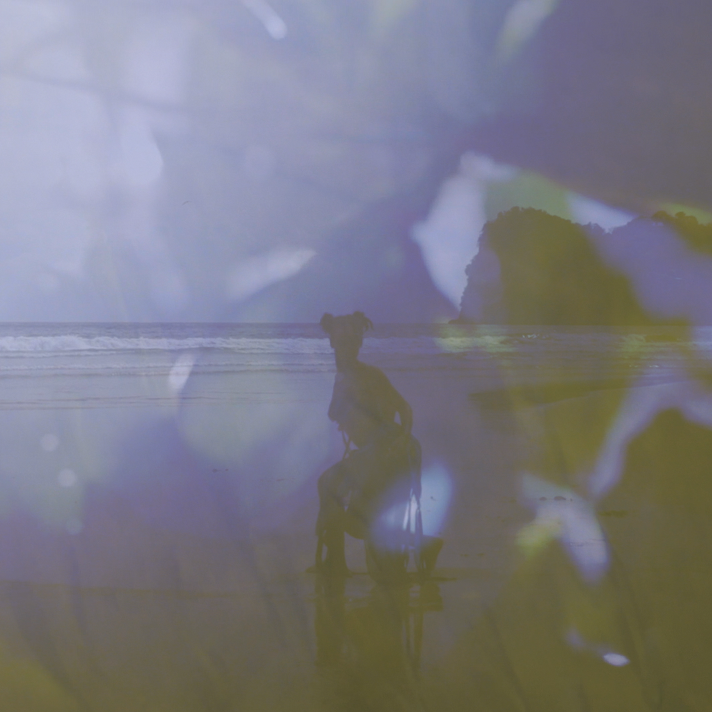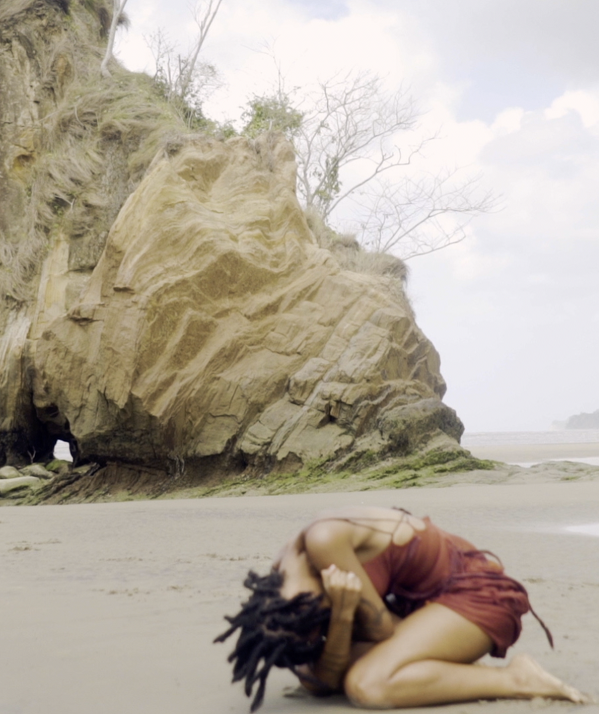 Stories can be the most dangerous portals. When a story becomes the only one that can be told, when it is wielded by those in power and used to suppress other narratives, the portal becomes calcified. Like a thing that wants to change and grow but no longer can, we get trapped halfway through the portal, tense and afraid, unable to see ourselves
For me the pandemic was a portal of sorts. A sudden opening, disconnecting me from regular life, a space created where there was none before. And time: to process, to rest, to anxiously worry about survival and whether or not I'd really washed my hands before I ate those chips yesterday. It wasn't easy: like many others I lost my home, I lost my income, I lost relationships. This pandemic portal was full of a grief I couldn't run away from. Everyone had their own hurts and the air was thick with it. Slowly, stubbornly, I realised it was best to sit with the discomfort. I used the space to shout and dance, to get lost in the forest, to grow plants. I used the time to write, to reach out for help, to dream and to create. The land was my guide, and in that space-time I met myself again.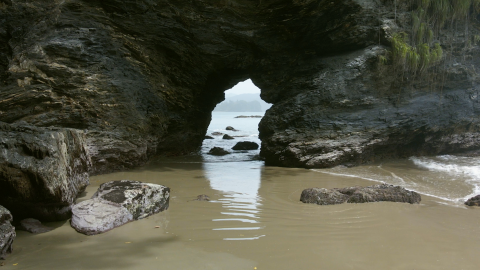 Portals beget portals. Some doors can only be accessed by going through others. I was sitting under a tree with my sibling when the idea for The Wound is a Portal first whispered itself to me. From the beginning, the work knew itself: I would create a portal, a space for healing and for community. This portal would take the form of a series of tattoos: each one unique but similar to the next so that they could create an animation. The intention was simple: connection.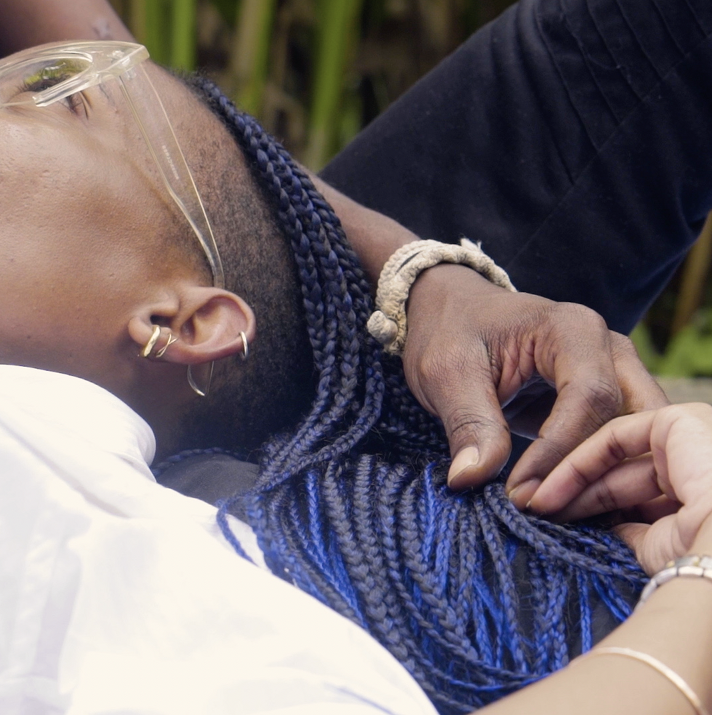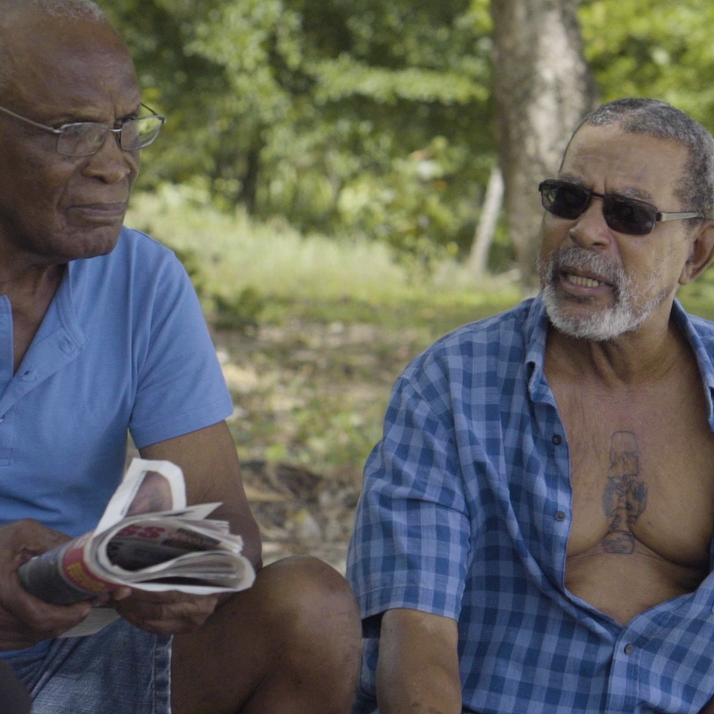 My experiences tattooing and being tattooed had shown me that tattoos can be a powerful tool for addressing and healing trauma. Pain is a portal. This ritual is a meditation: bringing our bodies and minds to the present, reminding us of our agency and serving as a permanent marker of belonging.
It's easy to forget yourself when you are trapped in a calcified portal. We have been hurting in so many ways. The air is thick with it. This work isn't really about Picton. It's about Portals. It's an offering. I wanted to create a space for a group of Black Trinidadians to meet and talk about the stories of our families. A safe space where we could sit with our pain, one where we could talk about race and share our experiences candidly. I wanted us to connect with each other and to connect with the land. I wanted to create a space for us to see ourselves.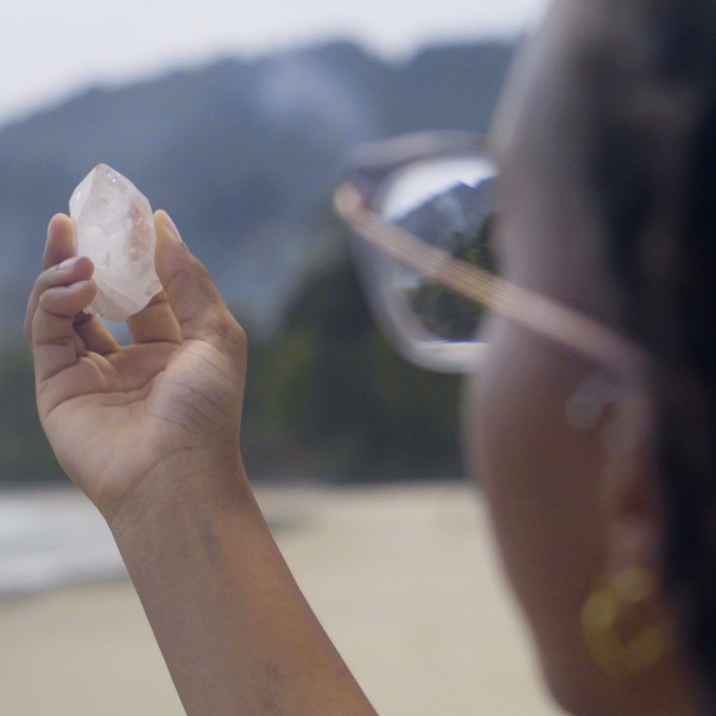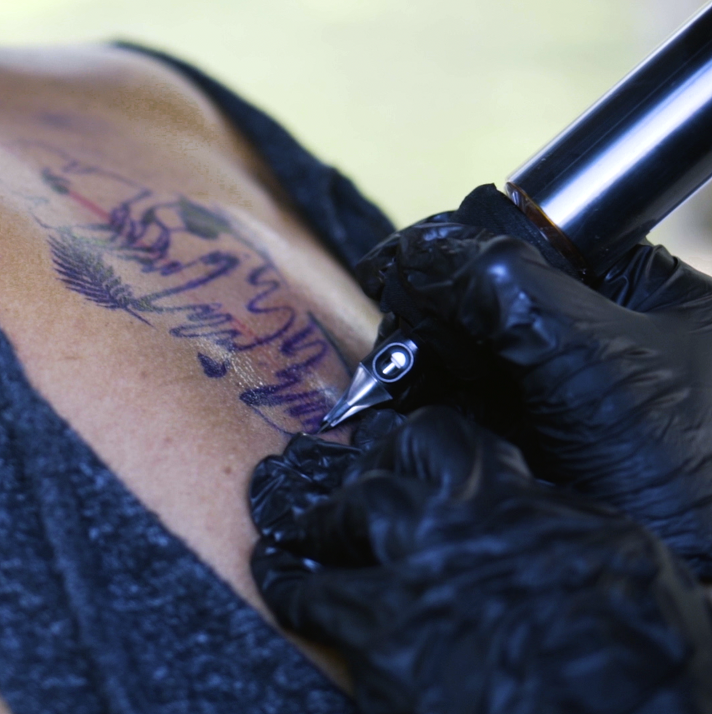 Tattoos are some of the most fluid portals. Like us, once created, they are always changing. In The Wound is a Portal, eight participants between the ages of 20 and 78 volunteered to receive a tattoo inspired by the island and by breeze blocks, a common architectural feature throughout the country—our way of letting the outside in. The work developed over eight months to incorporate the mythology of our island and to include interviews with participants, dance and writing.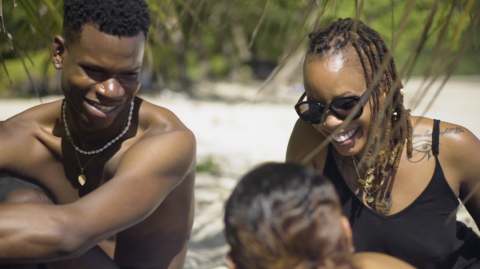 My creative process is spiritual, it's joyful, it's honest. These days, it feels like my role as an artist is to stay open, to witness and experience life in all its beauty and horror and still be able to stay soft, flowing from my centre, grounded in possibility. I've poured myself into this work, lovingly tending to all of its parts, creating space for healing and dreaming, and witnessing change in myself and my community. Now it's here, out in the world, a journey taken together. All this time I thought that I was making a portal, now I realise that it was making me.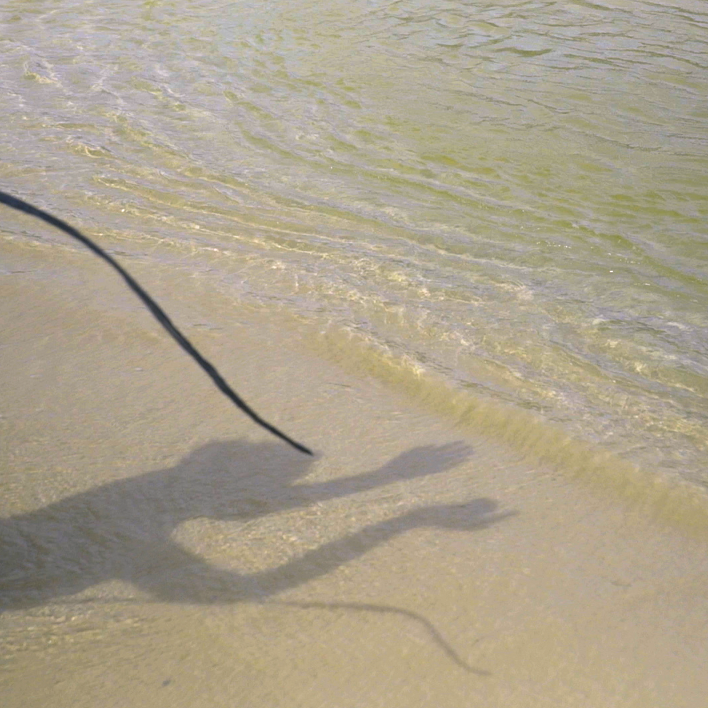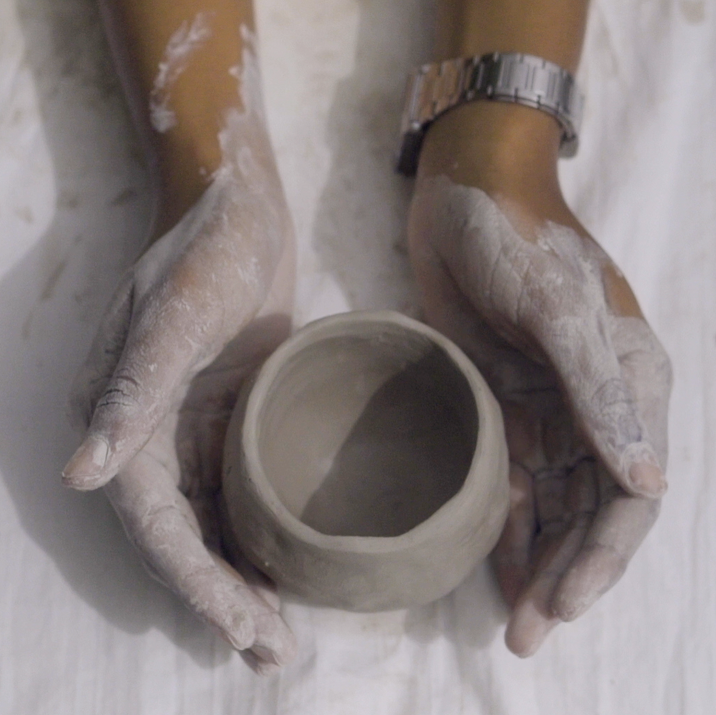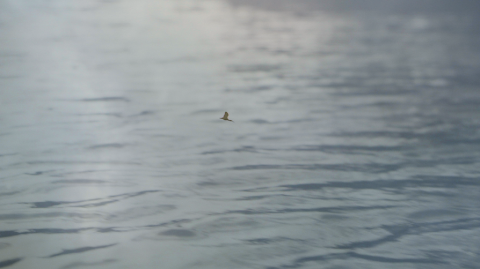 See The Wound is a Portal for yourself as part of the Reframing Picton exhibition at National Museum Cardiff until 3 September 2023.
Film Stills. The Wound is a Portal, Gesiye, 2022, Trinidad.
Thank you to everyone who supported and participated in this work.
Commissioned by Amguedddfa Cymru in partnership with the Sub-Saharan Advisory Panel
Participants: Robbie Price, Safiya Hoyte, Adam 'Mar" Andrews, Alicia Viarruel, Dawn-Marie Alexander, Kevon Samuel, Nadine Marshall-Joseph, Joan Ballantyne
Production Manager: Lisa-Marie Brown
Production Assistant: Neisha Rahamut
Researcher: Timiebi Souza-Okpofabri
Interviewer: Tracy Assing
Stylist: Suelyn Choo
Composer: Omar Jarra
Location Sound Recordist: Jelani Serette
Director of Photography: Mikhail Gibbings
2nd Camera Operator: Aviel Scanterbury
Drone Camera Operator: Renaldo Celestine Matamoro
2nd Drone Camera Operator: Avery Smart
Designers: Meiling & Kaleen Salois
Colour Grader: Shane Hosein
& Maia Nunes, Rheanna Chen, Melanie Archer, Bunty & Rory O'Connor, Justin Koo, Stephanie Roberts, Nicholas Thornton, Pomegranate Studios, Nigel & Debbie Souza-Okpofabri, Eileen & Vernon Phipps, Urban Hudlin, Ancestors Known & Unknown, The Land.