What's On
Exhibition

:

Reframing Picton
1 August 2022 – 3 September 2023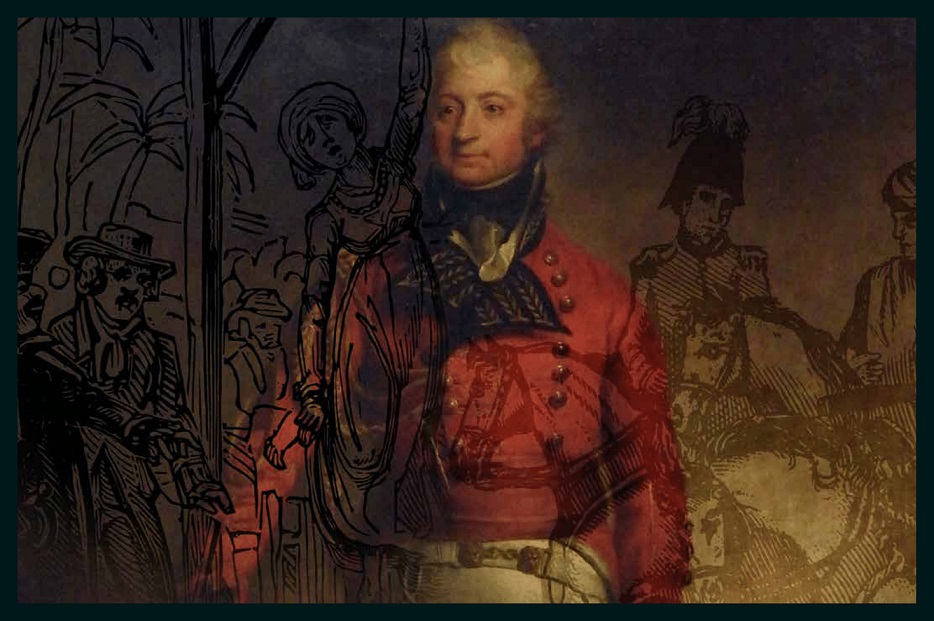 Who was Lieutenant-General Sir Thomas Picton? A war hero. A cruel tyrant. A symptom of the British Empire.
All of these things can be true at once and are explored in an exhibition which has been years in the making.
The exhibition has been split in 3:
In the first room, visitors will be confronted with Picton's legacy
The second room is a room of healing. Featuring a new commission by Gesiye,

a multi-disciplinary artist from Trinidad and Tobago

.

Gesiye's commissioned work – a series of photos and a film - invited Trinidadians to participate in a healing offering that includes a series of tattoos and conversations around their connection to the land.

The third room includes a commission by Laku Neg. Their installation explores a re-presentation of Luisa, Thisbe and Present, named victims of Picton's brutal regime in Trinidad.
Reframing Picton is the culmination of over 2 years of community outreach between Amgueddfa Cymru and the Sub Sahara Advisory Panel.
Youth led projects across the museum are part of the Hands on Heritage initiative, made possible by the National Lottery Heritage Fund's Kick the Dust Grant.
What's On