What's On
Exhibition

:

In So Many Words
National Museum Cardiff
Finished
6 September–6 November 2022
In So Many Words: An Interactive Poetry Display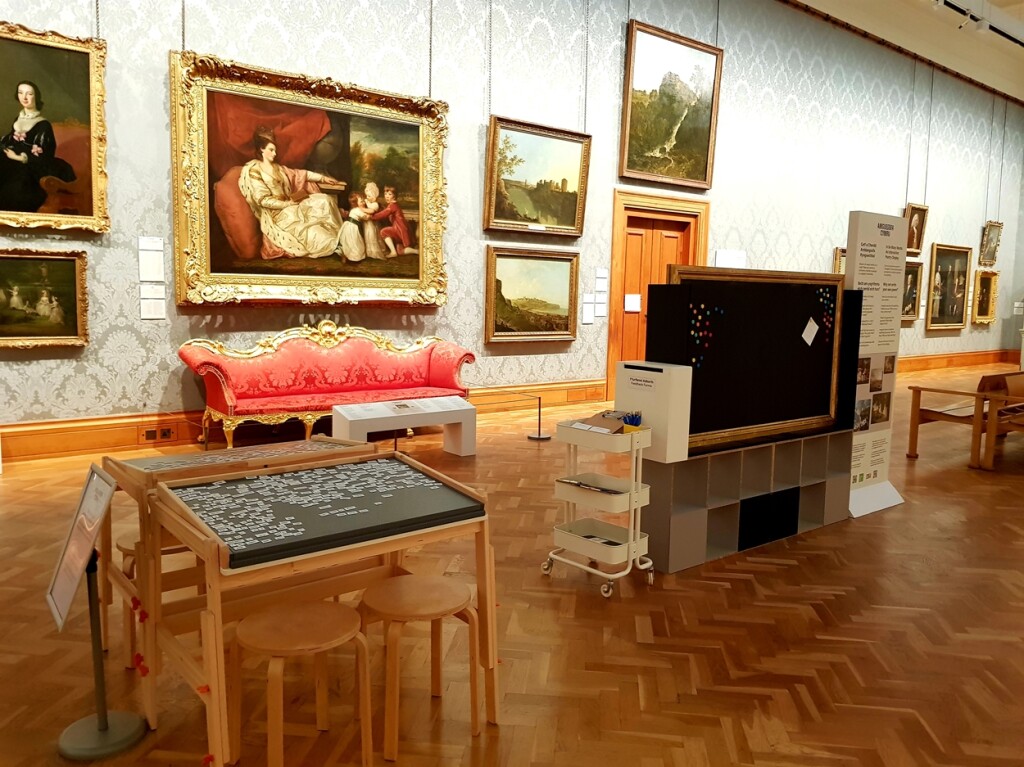 Read poems written in response to some of the paintings in our Eighteenth Century Gallery, and have a go at writing a poem of your own…
You can also listen to audio recordings of the poems below.
These poems were written by people taking part in a series of workshops delivered by poet and creative writing tutor Rachel Carney, as part of her PhD research. Find out more about how your contribution can help with this research. This research is funded by the AHRC through the South, West and Wales Doctoral Training Partnership.
Inspired by...
Ceyx and Alcyone (Richard Wilson, 1768)
Halcyons
by Hannah Price
Chiaroscuro of Loss
by J.E.L.
Ghost Waves
by Joshua Jones
Inspired by...
A House of Cards & A Children's Tea Party (William Hogarth, 1730)
Sentinel
by Valerie Ingram
Precarious Games
by Peter Gaskell
Child's Play
by Sherrall Morris
Inspired by...
Charlotte, Lady Williams-Wynn and her Children (Joshua Reynolds, about 1778)
Foreign garb
by Alix Edwards
Second Wife
by Francesca Murphy
Dear Charlotte
by Rufus Mufasa
Inspired by...
The Bacino di San Marco, looking North (Antonio Canaletto, about 1730)
Fair Trade
by J.E.L
Indicative Mood
by Sherrall Morris
Punta la Dogana
by Alix Edwards
Welsh language poems
What's On