The De Winton collection of European porcelain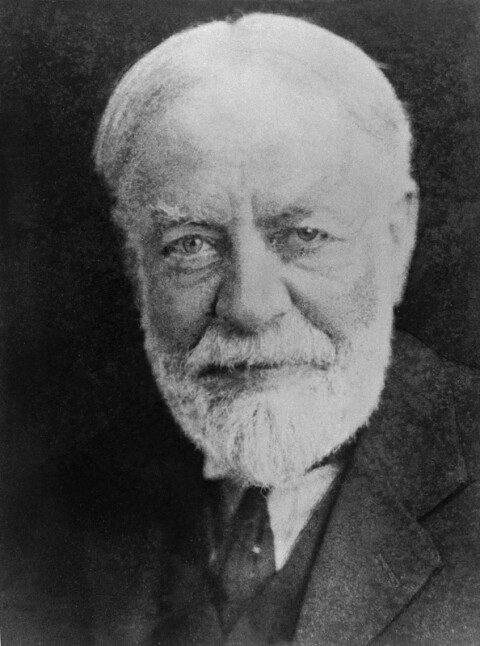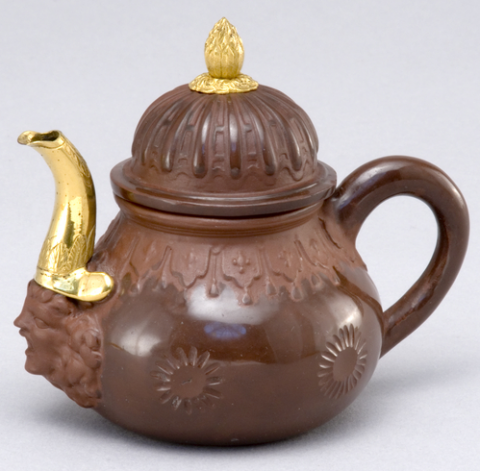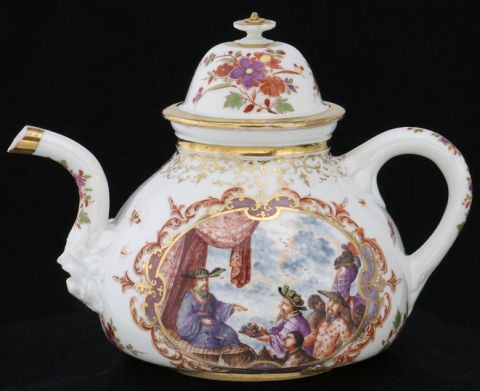 Wilfred De Winton (1856–1929), from a prosperous Breconshire banking family, was one of the major benefactors of the National Museum of Wales. In 1917 and 1929 he gave the Museum over 2,000 pieces of 18th- and early 19th-century continental porcelain. This is one of the most important such collections in any British museum.
De Winton began collecting porcelain in the 1890s. His main interest was factory marks, and he obtained examples of marked wares from every European porcelain factory up to about 1790. He was also interested in the way that shapes and patterns from one factory were copied and imitated by others.
Meissen
The Meissen factory was founded in 1710 by Augustus the Strong, Elector of Saxony, and has remained a state enterprise to this day. It was the first European factory to produce true – or hard-paste – porcelain. This white, resonant and translucent material had previously been made only in China (and, for the last century, in Japan), from where it had been shipped to Europe in huge quantities. The best European imitation was an artificial – or soft-paste – porcelain made on a small scale in France from the late 17th century.
Johann Friedrich Böttger (1682–1719) discovered the secret of making hard-paste porcelain in 1709, but it was not produced in quantity until 1713. Before this success, Böttger invented a very hard red stoneware that could be polished or glazed and painted. De Winton owned a Böttger stoneware bottle and a teapot of about 1711–15. The collection is also rich in Böttger's earliest porcelain.
The numerous enamelled wares of the 1720s in the collection reflect the influence of the painter Johann Gregor Höroldt, who came to Meissen from Vienna in 1720.
De Winton's collection also covers other typical styles of Meissen decoration:
Underglaze blue and Kakiemon-style enamelled decoration, inspired by Chinese and Japanese porcelain.
Several types of flower painting. The earliest, known as Holzschnittblumen ('woodcut flowers'), dates from about 1740 and is a rather stiff style copied from engravings.
Good examples of decoration by Hausmaler, independent enamellers and gilders working outside the factory.
In 1756, at the start of the Seven Years' War, the Prussians occupied Meissen. The factory's heyday was over and its later wares were not popular with early collectors. The De Winton collection, however, does contain some examples of these later pieces.
Other Factories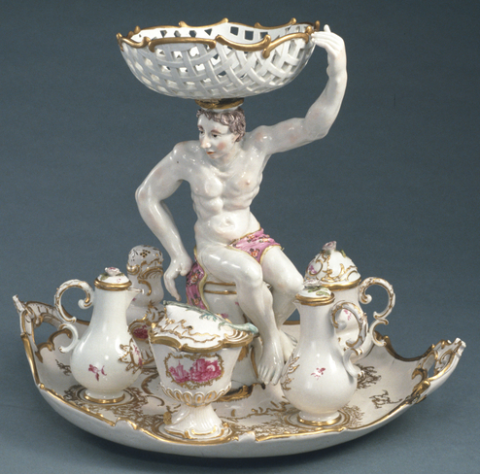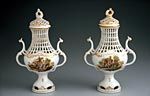 The second European porcelain factory was founded in Vienna in 1718 by Claude Innocent Du Pacquier.
Numerous factories were eventually established throughout Germany, supported by the many princes who wanted the prestige that a porcelain factory could bring. After Meissen, the German factories best represented in de Winton's collection are Höchst, Nymphenburg, Ludwigsburg, Ansbach and Berlin.
De Winton also sought to represent the full range of porcelain production in Europe in the 18th century: porcelain from Venice, Doccia and Naples in Italy, from Denmark and Switzerland, from Russia, Belgium and France.
Perhaps de Winton's most remarkable achievement is his collection of about 250 pieces of Dutch porcelain, which was virtually unknown in Britain in the early 1900s. De Winton had personal knowledge of the Netherlands and made many purchases in Amsterdam.