Art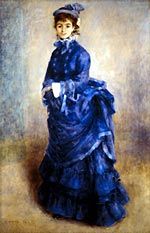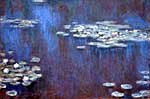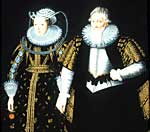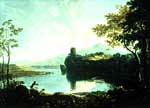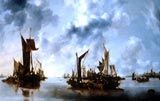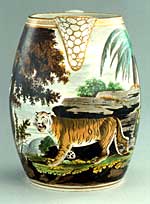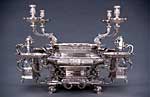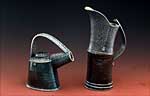 National Museum Cardiff, part of Amgueddfa Cymru — National Museum Wales, is home to the Welsh national collection of fine and applied art. This is a unique resource documenting the history of art in Wales since the 16th century and a major international collection of British and European art. We also hold art from other cultures.
The National Museum of Wales was founded in 1907, but it contains the art collection of the former Cardiff Museum of Natural History, Arts and Antiquities, begun in 1882. The first home for the new national art collection was in eleven police cells and a corridor in the Cardiff Law Courts. It was transferred to the present building in the 1920s.
Located in Cardiff's civic centre, National Museum Cardiff has 15 art galleries that tell the story of art in Wales and Europe over the last 500 years. Selections from our growing collection of modern and contemporary art, formed with the generous support of the Derek Williams Trust, are shown in changing displays.
Other galleries show a programme of exhibitions illuminating, reinforcing and supplementing the permanent collection. Most of these temporary exhibitions are generated from our own collection but we also host touring exhibitions. Other facilities include the Prints and Drawings Study Room, where visitors can arrange to see a selection of our 28,000 works on paper. The Art Department also has three conservation studios and a framing workshop to care for the collection and prepare works for display.
For centuries Wales has been an inspiration to artists of all kinds - from landscape painters to contemporary craftspeople. Welsh people have also formed notable art collections, some of which are now housed at National Museum Cardiff. Sir Watkin Williams-Wynn (1749-1789) commissioned paintings, furniture and silver from the leading artists and designers of his day. Our most celebrated benefactors were the sisters Gwendoline and Margaret Davies who gave their magnificent art collections, exceptionally rich in French paintings and sculpture by Millet, Rodin, Monet and Cézanne. Other gifts include the extensive European porcelain collection of Wilfred Seymour De Winton and the unrivalled Welsh ceramics bequeathed by Ernest Morton Nance.
The Art Department of Amgueddfa Cymru — National Museum Wales aims:
to study, collect and display the work of Welsh artists and makers, artists who currently work or have worked in Wales and those inspired by its landscape and culture
to tell the story of the patronage of art in Wales
to illustrate the history of fine and applied art in Wales
to place the history of fine and applied art in Wales within the context of Western art since the Renaissance
to help our visitors understand and enjoy the art of all cultures equally
to interpret the collection for the benefit of a wide range of visitors - both those who live in Wales and those who are visiting Wales, including educational groups
This is the national collection of art in Wales. It is here for you to come and use, study and enjoy — whoever you are!