Palaeontology: Holotypes & Lectotypes
Syringothyris principalis
Accession number:
NMW 20.474.G2
Taxonomy:
Brachiopoda, Calciata: Articulata
Chronostratigraphy:
PALAEOZOIC , CARBONIFEROUS , Dinantian, Courceyan Stage, K2.
Locality:
../.. , Europe , United Kingdom , England , Hereford & Worcester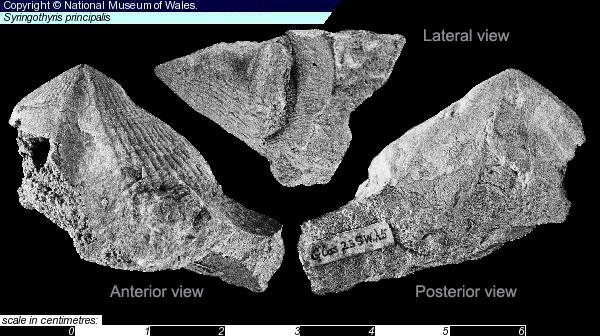 References:
On Syringothyris Winchell, and certain Carboniferous Brachiopoda referred to Spiriferina D'Orbigny. Quarterly Journal of the Geological Society of London, 76, 162-227, pls 11-13, Type reference, p.182, pl.11, fig.2.