Palaeontology: Holotypes & Lectotypes
Victoriceras iridescens
Accession number:
NMW 79.19G.2
Taxonomy:
Mollusca, Cephalopoda
Chronostratigraphy:
MESOZOIC , JURASSIC , Lower Jurassic , Pliensbachian Stage
Lithostratigraphy:
Charmouth Mudstone Formation, Belemnite Marl Member , Armatum Bed
Biostratigraphy:
Raricostatum/jamesoni Biozones
Locality:
../.. , Europe , United Kingdom , England , Somerset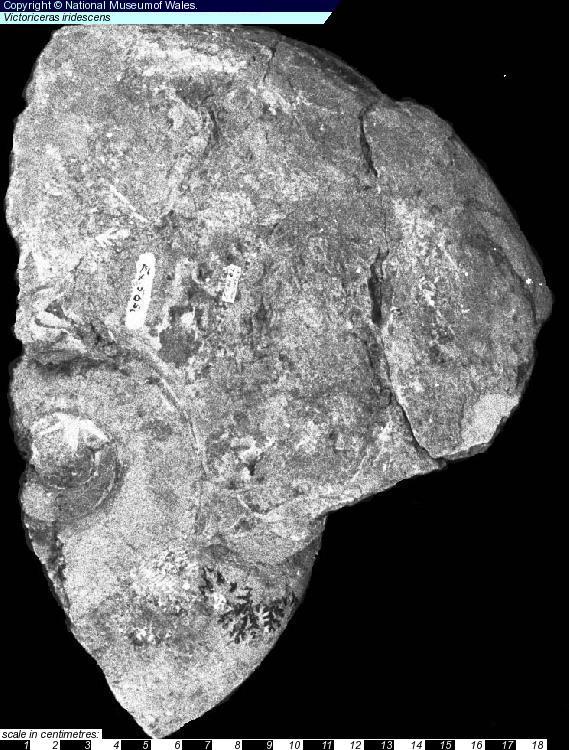 References:
The Liassic rocks of the Radstock district (Somerset). Quarterly Journal of the Geological Society of London, 81, 595-666, pls 38-41., Type reference, p.643, fig. 14 The registration number was not quoted.