Press Releases
Rural Office for Architecture to oversee the masterplan for future redevelopment of National Museum Cardiff
Date:
2021-03-25
Amgueddfa Cymru – National Museum Wales has appointed Rural Office for Architecture to lead the work to develop a concept masterplan that will inform the future transformation of National Museum Cardiff, based in the centre of Cardiff, into a cultural and creative hub for the nation.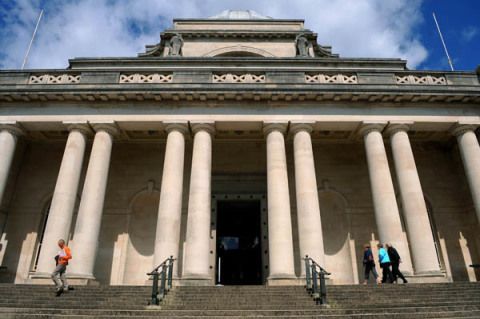 National Museum Cardiff is Wales' national museum for Art and Natural Sciences. It hosts major exhibitions such as Kizuna Japan | Wales | Design, Becoming Richard Burton and Artes Mundi, and attracted over 530,000 visitors in the year before COVID-19.
Building on the achievements of the redevelopment of St Fagans National Museum of History, which led to it being awarded Art Fund Museum of the Year 2019, Amgueddfa Cymru will engage the people of Cardiff and across Wales in re-shaping National Museum Cardiff.
David Anderson, Director General, Amgueddfa Cymru – National Museum Wales said:
"Our ambition is to develop National Museum Cardiff to be an innovative 21st century museum that is sustainable for the future and that meets the needs of everybody in Wales.
"Through the redevelopment of St Fagans and now National Museum Cardiff and the National Slate Museum in Llanberis, we are creating a new model of museums – one which depends on the participation of our users and audiences.
"They are museums without walls, created with the people of Wales."
Rural Office for Architecture (ROA) is an award-winning practice and was appointed through a competitive tender. The company brings together a consultancy team of experienced professionals, all working across Wales and the South West, who are experts in their respective fields with an experienced cultural portfolio.
The Director of ROA, Niall Maxwell said:
"We are delighted to have been selected to work with Amgueddfa Cymru to explore the future of National Museum Cardiff and plan for the next 100 years of its active service."
The design study commences in April 2021 and runs for 15 months, subject to COVID-19 restrictions.
Amgueddfa Cymru – National Museum Wales is a family of seven museums and a collections centre, which are all free to enter thanks to the support of the Welsh Government. Together, it is home to the nation's art and design, history and archaeology, and science collections, which will continue to grow so that they can be used and enjoyed by both present and future generations.
One of its museums, St Fagans National Museum of History which explores the history and culture of Wales, won Art Fund Museum of the Year 2019.
As a registered charity, Amgueddfa Cymru is grateful for all support. The events and exhibitions programme is supported by players of the People's Postcode Lottery.