Workshops and Buildings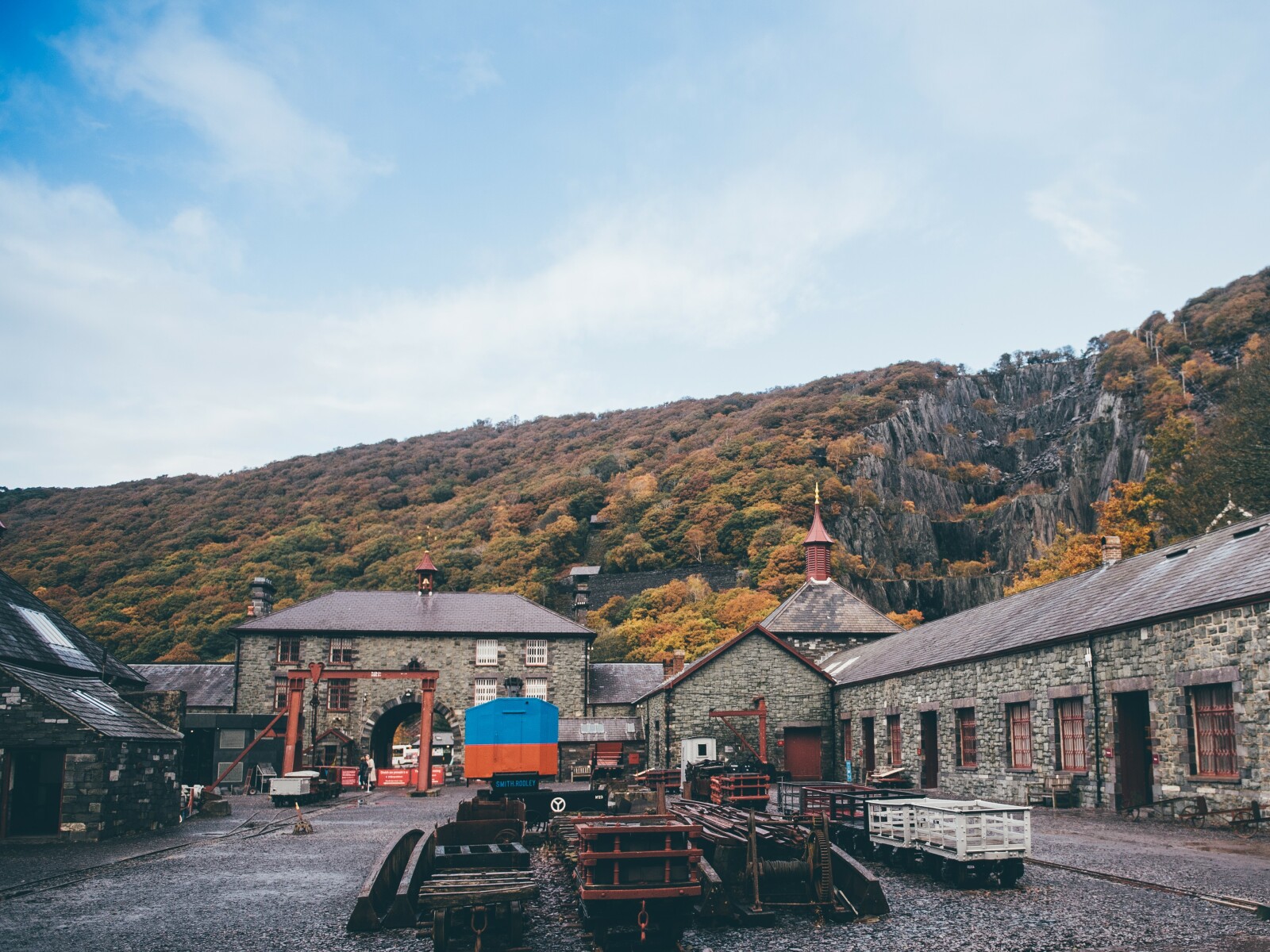 Built in 1870, the workshops are on a pattern similar to a British Empire Fort.
The central courtyard, clock tower and marvellously detailed windows give them a unique character that is still visible today.
It is not so much a museum as a pocket of history, designed as though quarrymen and engineers have just put down their tools and left the courtyard for home.
With imaginative interpretation, the remarkable relics of the slate industry can be understood and enjoyed by children and adults alike.
Visit the Chief Engineer's House, refurnished to reflect life in 1911, and take a fascinating tour of the workshops, forges, iron and brass foundry.
Meet Una in the loco shed, a 0-4-0 61cm gauge steam engine built in 1905. Fully operational and steamed on a regular basis, she is a splendid sight, steaming proudly along in her shiny Midland Railway Red livery.
See the water-powered machinery in motion that made the tools for quarrying slate, and the magnificent Waterwheel that gives them life - the largest on the British mainland.