Plan Your Visit
National Slate Museum is open Sunday – Friday 10am – 4pm (closed Saturdays)
You are still required to wear a face covering indoors and to practice physical distancing. (Please note – a visor is not considered to be a face covering by the Welsh Government. See full face covering guidelines.)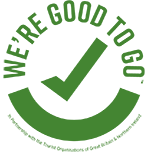 The Museum remains FREE TO ENTER. However, to keep you and our staff safe, we have had to reduce the number of people we can welcome on site at any one time. To manage this, all visitors entering the site will need to have booked a free ticket in advance.
Tickets available via Eventbrite.
Book your free ticket in advance
Tickets will be released on a weekly basis for visits on the following Week.
Your safety, and that of our staff, is our priority. To reduce any risks from COVID-19, we have had to change what we do, and the experience at National Slate Museum will be different from what we can normally offer.
For more information please visit the Frequently Asked Questions
Our toilets will be open, and we have put in place an improved hygiene schedule for your safety. Visitors are required to wear face coverings in indoor spaces at our Museums, in line with Welsh Government guidelines and to follow all our safety guidelines while at the museum, even if you have been vaccinated. We reserve the right to refuse entry to those not wearing a face covering without due cause, for example for health and wellbeing reasons, and to those who flout our other safety guidelines.
We are a charity and every penny we raise supports our work with communities across Wales. Please donate if you can.
Find other attractions in the area: Discover the story of Wales
Opening Hours
Sunday – Friday 10am – 4pm (Closed Saturdays)
Children under 16 must be accompanied by an adult at all times. For safety reasons, we reserve the right to conduct bag searches when entering the museum​.
All visitors entering the site will need to have booked a free ticket in advance
Location
Llanberis
Gwynedd
LL55 4TY
Picnics, dogs, toilets – your questions answered!
Accessibility
Advice for our disabled visitors
Food and Drink
The café will be open