What's On
Exhibition

:

Kings of the Underground
National Waterfront Museum
Finished
5 October 2022 – 19 March 2023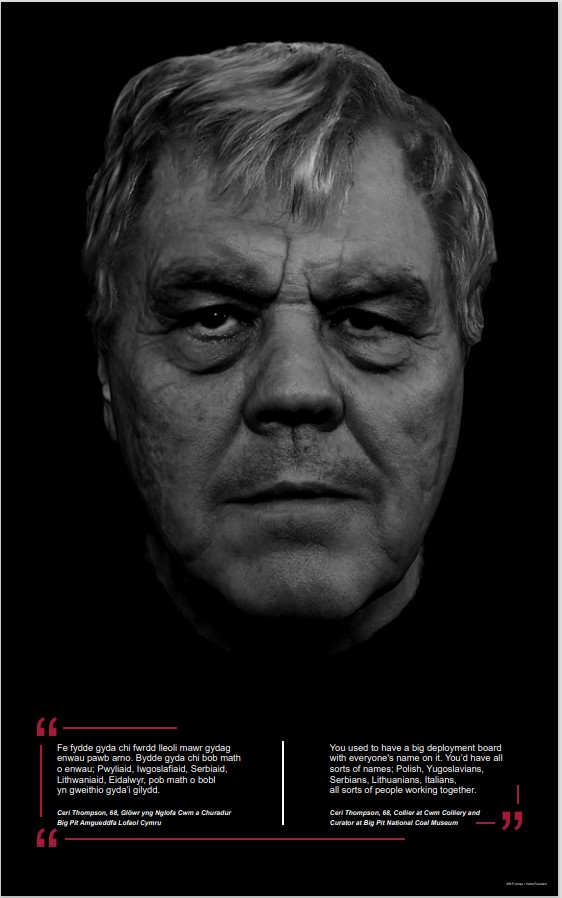 Vision Fountains Kings of The Underground captures the memories and physiognomies (facial features) of the last generation of Welsh coalminers.
Welsh colliers worked in one of the most intensively mined areas on earth and produced the world's finest coal which helped drive the industrial revolution.
Surviving colliers and their relatives were photographed using a process called photogrammetry, which converts two-dimensional images into three-dimensional portraits.
The results are unique 3D digital portraits along with stories in their own voices of the colliers and relatives. Schools artworks have also been produced through workshops inspired by the stories of the colliers and families.
The project was made possible with the generous contributions from staff at the National Waterfront Museum & Rhondda Heritage Park.
The project has been supported and funded by The National Lottery Heritage Fund. Thank you to all Lottery Players.
What's On