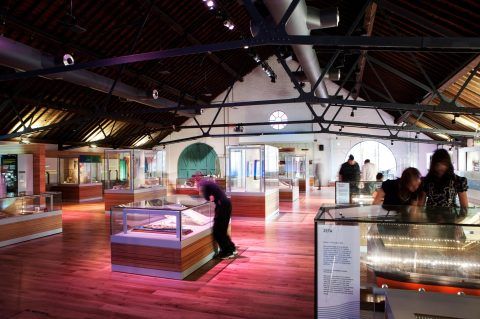 The National Waterfront Museum tells the story of industry and innovation in Wales, now and over the last 300 years.
The Industrial Revolution in Wales had a tremendous effect on People, Communities and Lives as well as that of the rest of the World. Visitors can soak up the history with a breathtaking mix of old and new in the city's rapidly developing maritime quarter.
The National Waterfront Museum puts you in charge of the experience, allowing you to delve as deeply into the exhibitions, displays and information as you want.
Visit us and lose yourself in the rich and enthralling history of Welsh industry and innovation, where the technology of today puts the past at your fingertips.