Historic Machinery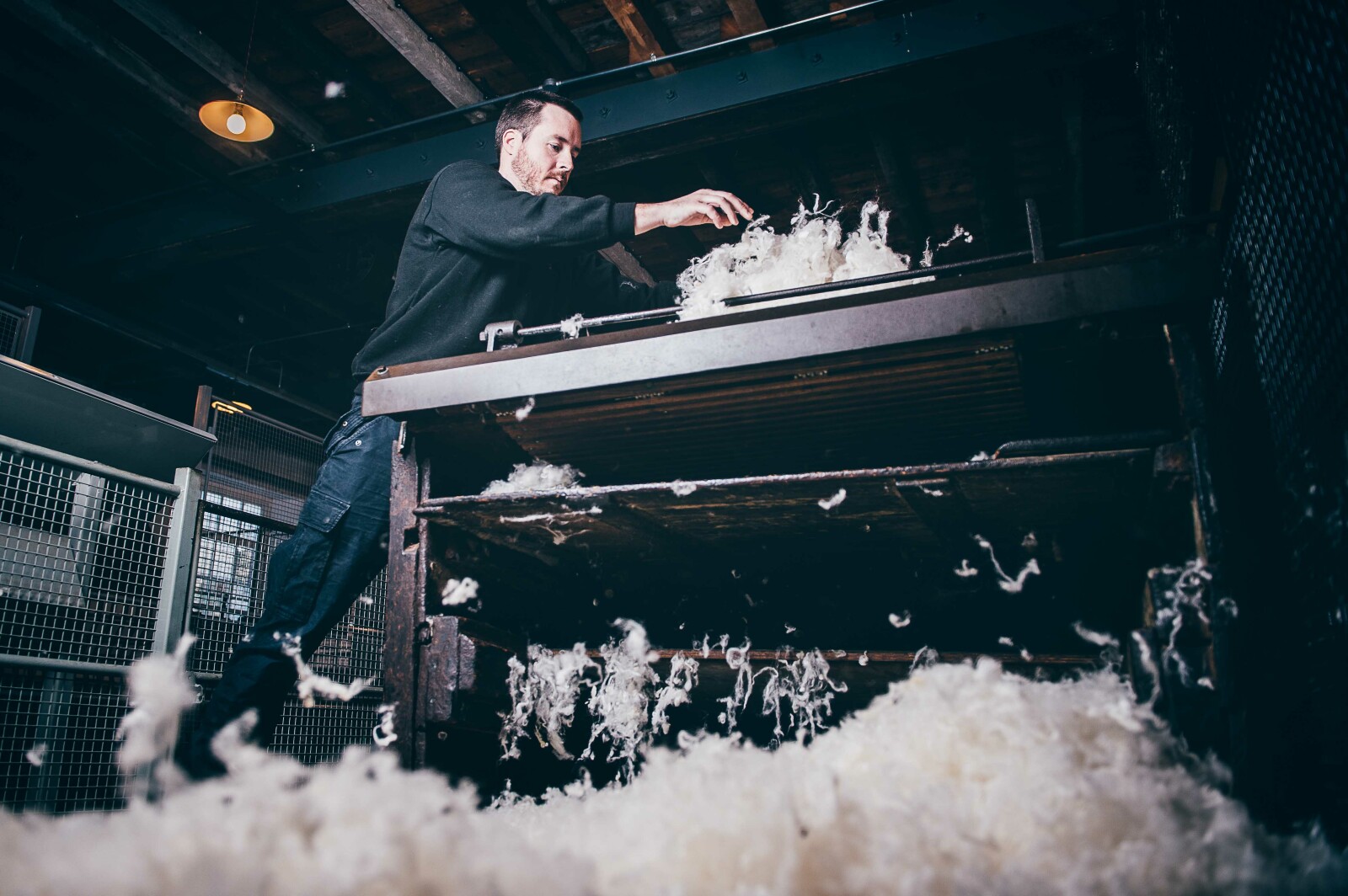 The Museum houses a wide variety of historic machinery used in the woollen mills of Wales.
The electric powered Willower - the 'willy' or 'devil' - is used to disentangle wool with its large revolving drum, covered with rows of iron spikes, opening up the wool in preparation for carding.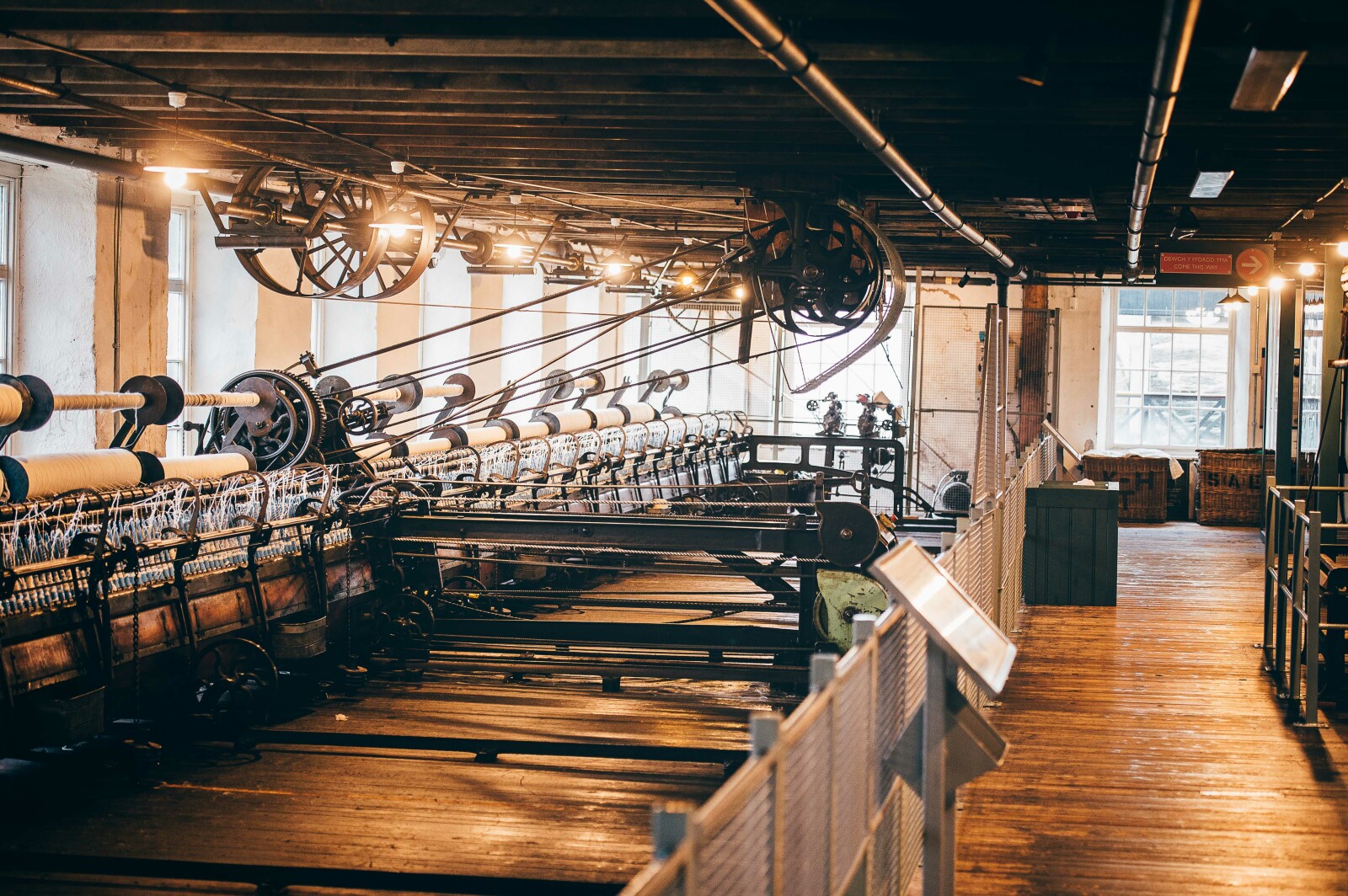 The Carding Engine was invented in the 18th century. The carding engines comb the wool after it has been willowed, preparing the fibres for spinning.
Cambrian Mills here at Dre-fach Felindre had four carding engines, 20 meters long and weighing 10 tons each. They were vital for mass production, because poorly carded wool would keep breaking when spun, wasting time and money, and reducing the quality of both the yarn and cloth woven from it.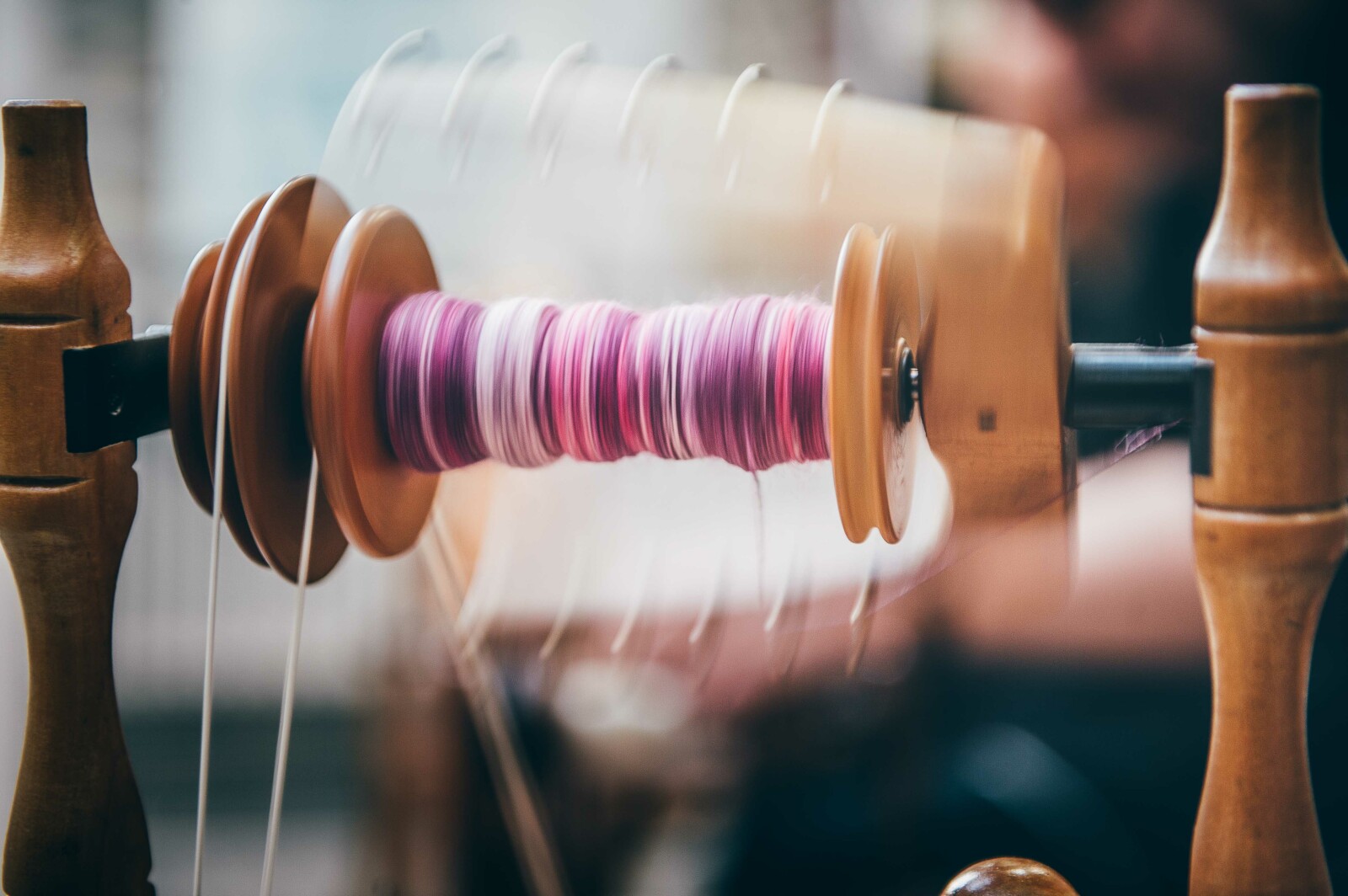 The Great Wheel on display was commonplace by the 1300s. Operated by standing, they were relatively cheap to buy so that even poor families could afford one. The Treadle or Anglesey Wheel, a later and more expensive invention, allowed the spinner to sit down while working.
One of the many Spinning Mules originally at Cambrian Mills remains in the Museum today. It was used throughout the golden era of the business and into the 1960s to spin yarn.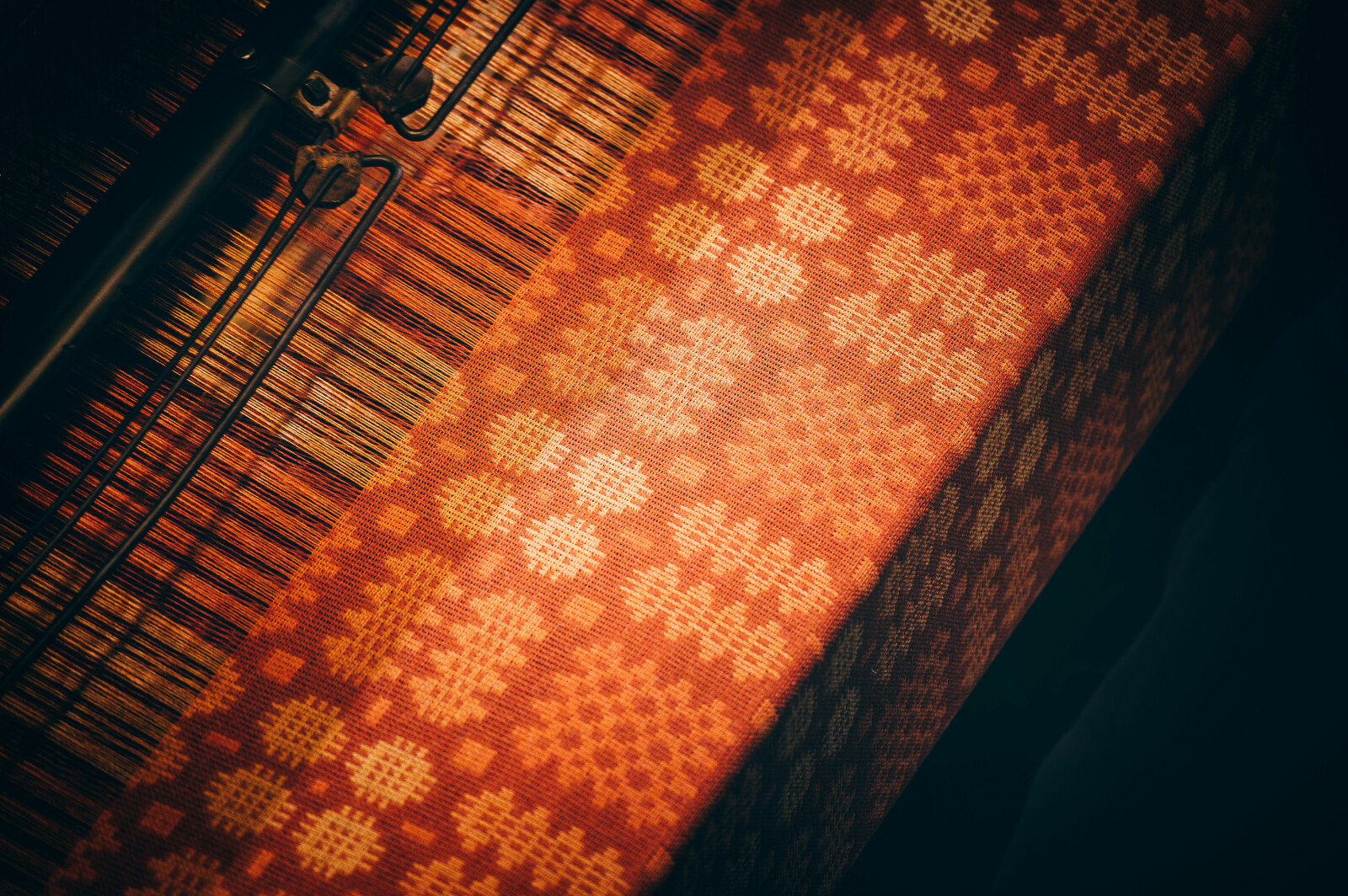 Carding, spinning, willowing. Pirn winder and Dobcross loom. By the end of your visit, they'll be more than just words!