From Industry to Impressionism – what two sisters did for Wales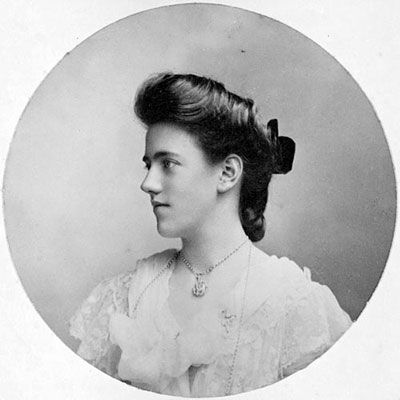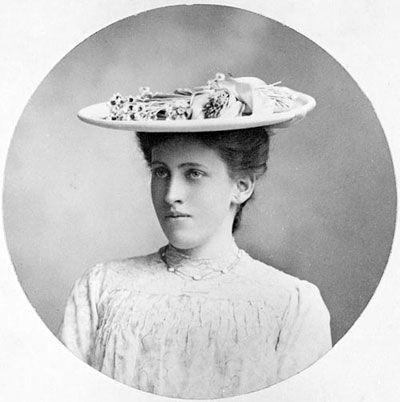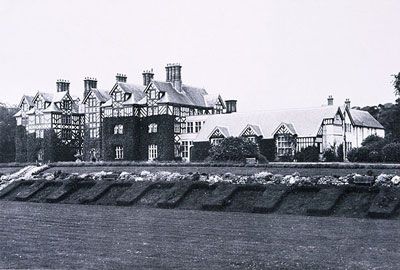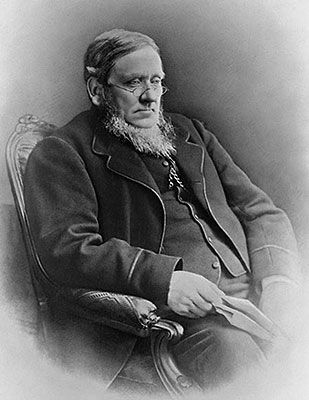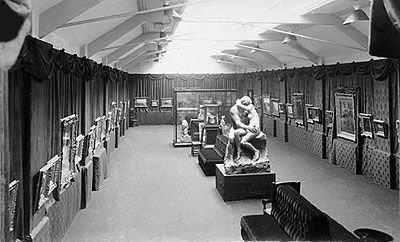 Gwendoline (1882–1951) and Margaret Davies (1884–1963), two sisters from mid-Wales, were among the first people in Britain to collect French Impressionism and Post-Impressionism. They bequeathed their magnificent art collection to Amgueddfa Cymru, completely transforming the range and quality of Wales's national art collection.
The Davies sisters were the greatest benefactors of the Museum's first hundred years. Their idealism and generosity had a remarkable impact generally on cultural and intellectual life in Wales and is still with us today.
The industrial legacy of David Davies
Gwendoline and Margaret were the granddaughters of David Davies of Llandinam, one of the greatest entrepreneurs of the 19th century. He built much of the railway system in mid-Wales and was a pioneer of the coal industry in south Wales.
David Davies created a massive fortune. After his death in 1890, his son Edward succeeded him. In turn, Gwendoline, Margaret and their brother David, later 1st Lord Davies, inherited the estate.
Their upbringing and childhood
The sisters had a childhood dominated by the strict religious beliefs of Calvinistic Methodism. They were taught that it was their Christian duty to use well the great wealth they would inherit.
After a good and progressive education, they developed a passion for the arts and music. Art history was in its infancy in Britain, so the sisters travelled widely in Europe, studying art in Germany and Italy before beginning their art collecting.
Their sophisticated knowledge of art history was unusual for women of this period and their background.
Beginning the collection
In 1908, the sisters began collecting art in earnest. Their early purchases included landscapes by Corot, peasant scenes by Millet and also Turner's The Storm and Morning after the Storm.
In the first six years of collecting, they amassed nearly a hundred paintings and sculptures. Their early taste was quite traditional, but in 1912 they turned to buying Impressionism.
Impressionism
Their Impressionist purchases were generally less expensive than the works they had been acquiring by artists such as Turner and Corot.
In 1913, Gwendoline acquired her most important painting, La Parisienne, for £5,000.
The impact of the First World War
The War transformed the lives of Gwendoline and Margaret. They worked as volunteers with the Red Cross in France. However, they still managed to add to their collection during these years. They bought works by Daumier, Carrière, Renoir, Manet and Monet. In 1916 Gwendoline Davies also spent £2,350 on ten oil paintings and a drawing by Augustus John.
In 1918, Gwendoline bought her two celebrated landscapes by Cézanne, The François Zola Dam and Provençal Landscape, which are among her most important and visionary purchases.
Collecting after the First Word War
In 1920, Gwendoline acquired perhaps her finest works, Cézanne's Still-Life with Teapot for £2,000 and Van Gogh's Rain – Auvers for £2,020.
They also spent large sums on Old Masters, including Botticelli's Virgin and Child with a Pomegranate.
Then their collecting suddenly reduced. Gwendoline wrote in 1921 that they could not continue to purchase so much 'in the face of the appalling need everywhere'.
They still spent over £2,000 on Turner's Beacon Light in 1922 and £6,000 on a Workshop of El Greco Disrobing of Christ in 1923. In 1926, Gwendoline stopped collecting altogether.
Gregynog: a centre for the arts, music and crafts
The Davies sisters championed many social, economic, educational and cultural initiatives in Wales during the 1920s and 1930s.
In 1920, they bought Gregynog Hall, which they established as a centre for music and the arts in Wales. They also set up the Gregynog Press in 1922, which produced some of the finest books ever illustrated in Britain between the two world wars. Gregynog Hall complemented the Arts and Crafts Museum the sisters had already helped create at Aberystwyth.
Gregynog hosted the popular Festivals of Music and Poetry up until the outbreak of war in 1939, when the sisters again turned their attention to the war effort.
The end of an era
When Gwendoline died in 1951 Margaret kept up such activities as she was able to during her final years. However, without Gwendoline, its 'chief creator and inspirer', Gregynog's heyday was never to be revived. In the year before she died, Margaret gave the house and its grounds to the University of Wales for use as a residential conference centre.
From personal to public collection
In October 1951, Amgueddfa Cymru announced the arrival of 'the late Miss Gwendoline Davies' bequest. This was one of the most valuable donations in recent years to any public collection in Britain.
Margaret continued to collect art until just before her death in 1963, focusing on work by modern British artists, many of whom were Welsh. Her works were also destined for the Museum and many of her later acquisitions were made with the Museum in mind.
In 1963 Margaret's bequest of 152 objects joined that of Gwendoline. Together, the sisters' collections completely transformed the Welsh national art collection.
A guide to the paintings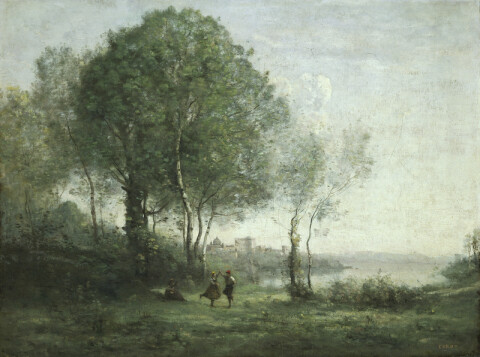 In 1909 Gwendoline paid £6,350 for this painting, described at the time as one of Corot's masterpieces. Earlier that year, Margaret recorded seeing 'several charming pictures by Corot' at the Louvre.
Amgueddfa Cymru, Bequest of Gwendoline Davies, 1951) NMW A 2443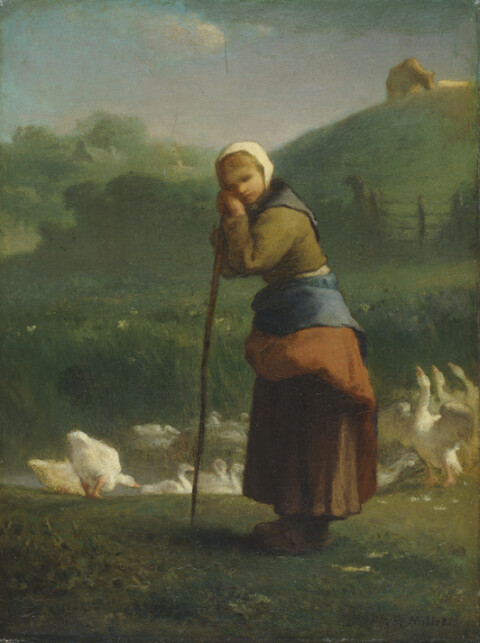 Gwendoline and Margaret Davies bought a number of works by Barbizon School artists in the early years of their collecting. Millet was one of the sisters' favourites.
Amgueddfa Cymru (Bequest of Gwendoline Davies, 1951) NMW A 2479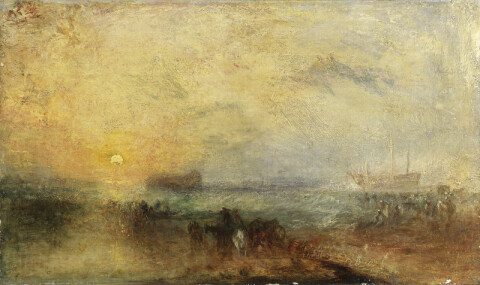 Gwendoline purchased this work in November 1908 for £8,085, while Margaret acquired its companion The Storm. Both paintings were apparently inspired by the great storm of 21 November 1840.
Amgueddfa Cymru (Bequest of Gwendoline Davies, 1952) NMW A 434.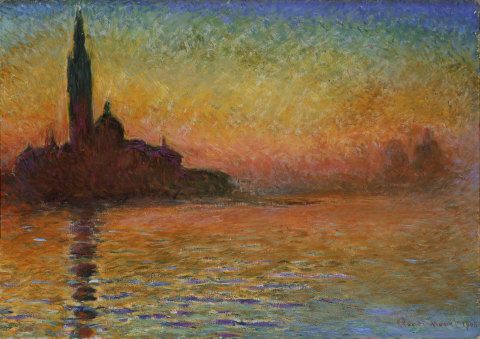 The sisters visited Venice in 1908 and 1909. The subject is the Palladian church of San Giorgio Maggiore, shown as a purple silhouette at twilight. Gwendoline acquired this work for £1,000 in October 1912.
Amgueddfa Cymru (Bequest of Gwendoline Davies, 1951) NMW A 2485.