The Guardian of the Valleys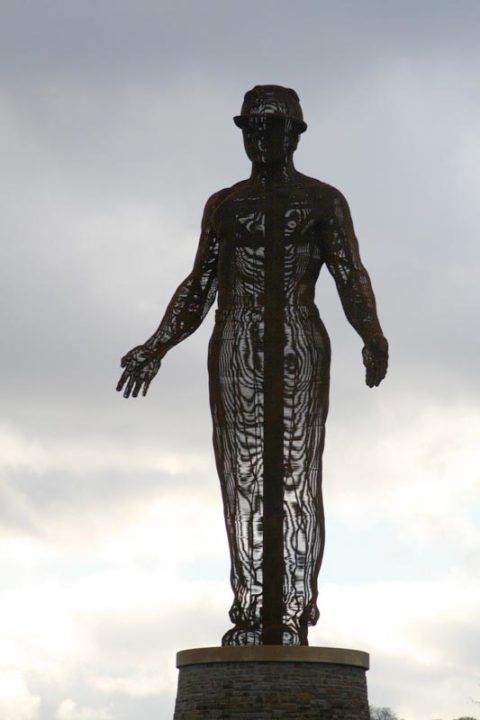 Six Bells Disaster
In the summer of 1960, the community of Six Bells near Abertillery, south Wales witnessed a disaster that would haunt them for the rest of their lives.
On June 28th an underground explosion at 'Arrael Griffin' colliery led to the deaths of 45 miners, all local men - fathers, sons, husbands, brothers.
Fifty years later, to the day, after tireless work by the community and local organisations, a steel sculpture by Sebastien Boyesen, over 60ft high, was dedicated to those who died.
The name of each man who perished is engraved on its plinth. It was not possible to attach the outstretched arms for the opening ceremony due to safety concerns, but the statue was complete by the 28th July.
Guardian of the Valleys
This short film, by Alun Jones and Ian Smith, records the commemorative event and the dedication of the 'Guardian of the Valleys' who now stands proud, in memory of not just the Six Bells miners, but miners everywhere.