Historically interesting eisteddfodau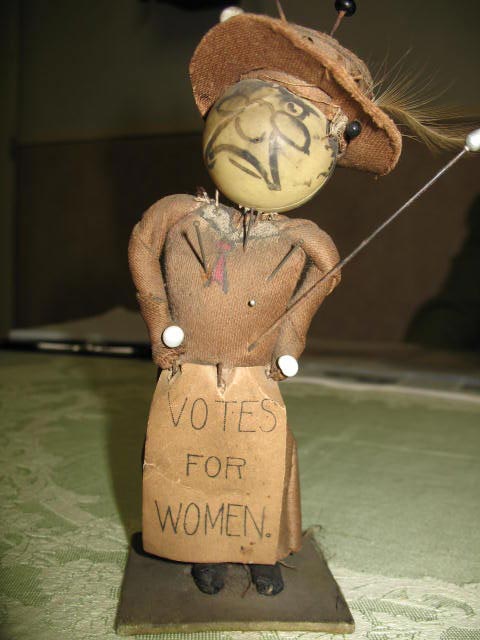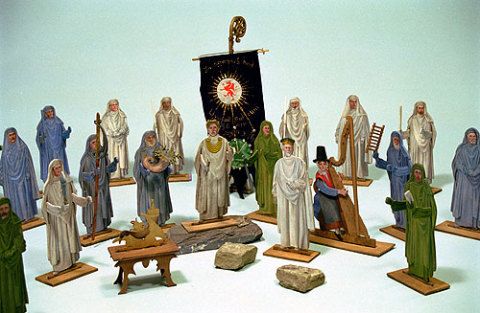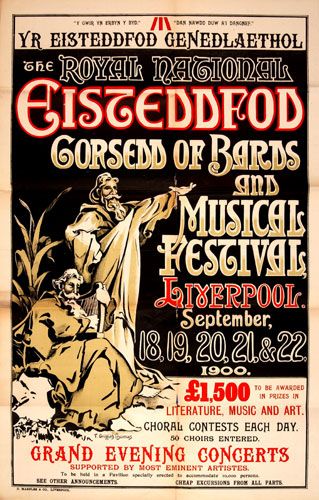 Targetted by Suffragettes
Occasionally Eisteddfod and Gorsedd ceremonies reflect events of wider national importance.
The first years of the twentieth century was a period of relentless campaigning for votes for women. When the Eisteddfod was held in the Albert Hall, London in 1909, with the prime minister, Asquith as guest speaker, suffragettes saw their chance to target the Prime Minister. Archdruid Dyfed's response to this 'audacity', in a poem composed extempore, in which he disparages the suffragettes for disrupting the bards' celebrations and revels in seeing the women imprisoned, was typical of the patriarchal attitude of the Gorsedd and Eisteddfod at this time.
In Wrexham in 1912, Lloyd George was the target during his speech before the Chairing ceremony. The audience of 13,000 in the tent were enraged that the suffragettes dared to challenge the nation's darling son. They were physically attacked, their hair pulled and their clothes torn; ' the whole pavilion was in a turmoil'.
Wars and Depression
When the First World War broke out in 1914 the National Eisteddfod in Bangor was postponed until 1915; in 1916 it was held in Aberystwyth, in Birkenhead in 1917 and in Neath in 1918. During the war gorseddau the Grand Sword was not unsheathed and there was no call for 'Peace'.
The period between the wars was one of intense depression for many Welsh people. A symbol of this was that the National Eisteddfod Chair for 1938 was made in the Bryn-mawr factory, a settlement opened by the Quakers to try to alleviate the grievous unemployment in the town.
During the Second World War the Government refused permission for the National Eisteddfod to hold the festival at Bridgend or Aberpennar in 1940 because they were both in danger zones. As a result a radio eisteddfod was organised.
Concerns about the language
During the last decades of the twentieth century, many Gorsedd members were very concerned about the plight of the Welsh language and several Archdruids were heard voicing their opinions clearly from the Logan Stone. According to Tilsli, It was Archdruid Gwyndaf who initiated this new kind of speech, 'discussing controversial issues and offering positive leadership'.