The megalithic tombs of Stone Age Wales
Megalithic Tombs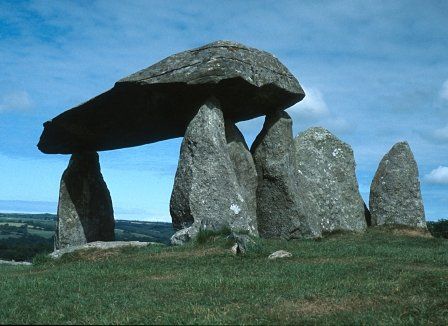 Wales is home to one of the best collections of megalithic tombs in the UK. As well as being visually dramatic, they provide an important source of information about life, and death, from over five thousand years ago.
The landscape of Wales is filled with ancient monuments. A thousand years ago castles were the most impressive features, a thousand years before that it was Roman forts and before that Iron Age hillforts. But the earliest monuments to survive to the present day are megalithic tombs - stone burial chambers, built almost six thousand years ago.
Megalithic tombs were built at a time when the population of Wales lived in small communities, using stone tools, and experimenting with the newly introduced ways of farming and herding. Today such a life sounds simple and unsophisticated compared to our own. However, the evidence of the megalithic tombs tells us that life was not completely uncomplicated at this time.
Wales's megalithic tombs consist, for the most part, of stone chambers composed of a large capstone perched on top of a number of uprights. These would once have been covered with a mound of earth or stone. Often they have a forecourt area in which ceremonies would have been performed.
The scale of the megaliths is their most striking feature. At Arthur's Stone on the Gower peninsula a rock over 4m (14ft) long and 2m (7ft) thick was lifted to create the chamber. At Tinkinswood (Vale of Glamorgan) a slab weighing over 36 tonnes (39 tons) was used.
Community crypts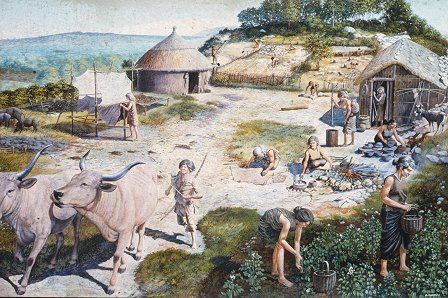 That Stone Age people went to such lengths to build their tombs indicates their importance for communities at this time.
When completed the tomb functioned like a modern crypt, being slowly filled over the generations with the dead. The result was, in effect, a home for the ancestors.
South East Wales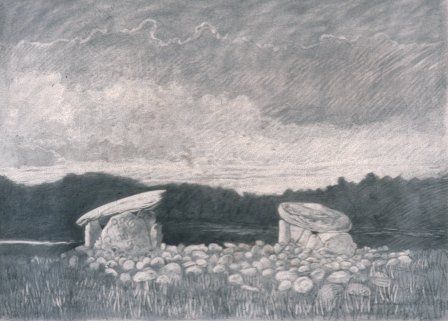 Tombs like these can be found in many parts of Wales. In south-east Wales there is an important group of tombs centred on the Black Mountains as well as in the Vale of Glamorgan. In south-west Wales, there are clusters in Pembrokeshire and Carmarthenshire. Most impressive of all are the tombs of Anglesey, which are notable for their number and variety.
These tombs are the few that have survived agricultural clearance and robbing for building works - doubtless there were once many more in Wales, and perhaps there are a few more still waiting to be discovered.
Background Reading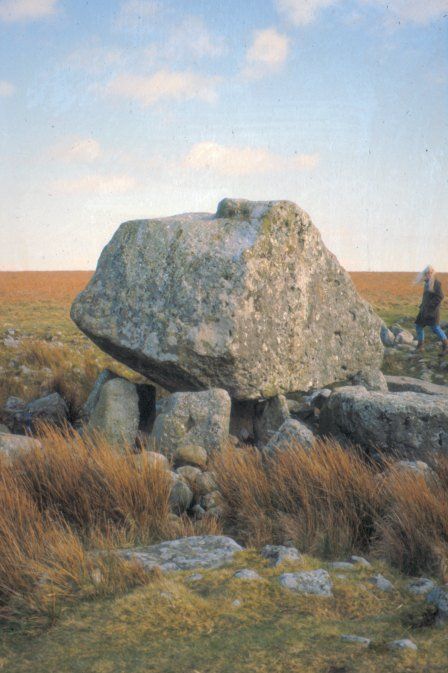 The Tomb Builders: In Wales 4000-3000BC by Steve Burrow. National Museum Wales Books (2006)
Megalithic tombs and long barrows in Britain by F. Lynch. Shire Publications (1997).