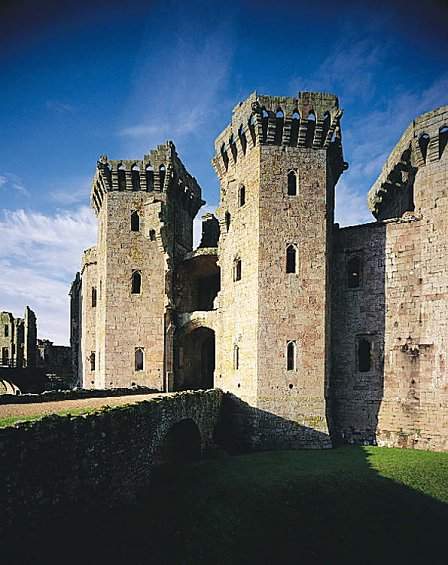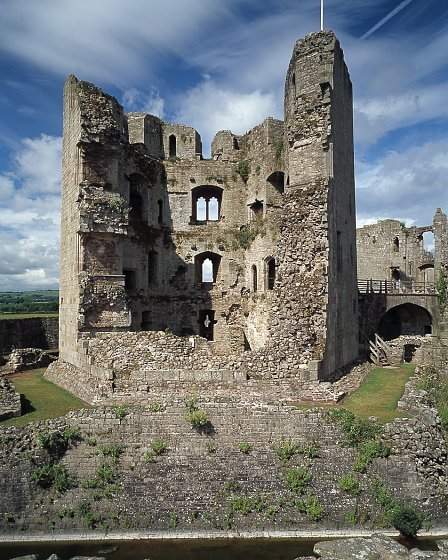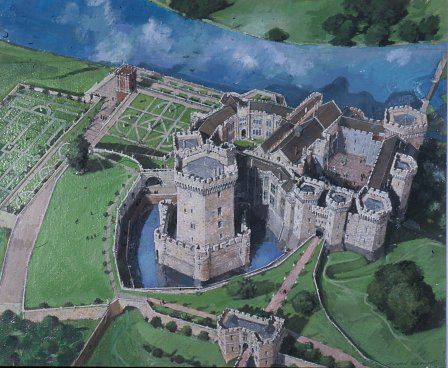 Raglan castle is one of the finest late medieval buildings in the British Isles and, although now ruined, it remains a striking presence in the landscape of south-east Wales.
Much of what remains at Raglan dates from the 15th century, the period of the Wars of the Roses and the rise of the Tudor dynasty. The Great Tower is the most impressive of the buildings from this period, dominating the two courtyards of the castle.
It was built either by William Herbert or his father, William ap Thomas, who had purchased Raglan in 1432.
William Herbert was a key figure in the politics of the late 15th century. During the War of the Roses he supported Edward IV. The reward for his loyalty was considerable, providing him with the title Earl of Pembroke, and sufficient resources to convert Raglan into a palace-fortress.
Earl William's success was, however, to be short-lived. In 1469 he was captured by Lancastrian supporters at the Battle of Edgecote and put to death.
The Herberts retained control of Raglan until 1492 when it passed to the Somerset family. William Somerset, the third Earl of Worcester (1526-1589), was the first of his family to significantly alter the castle's buildings.
Earl William focused his efforts on upgrading the quality of the hall and service ranges to meet the social expectations of his time. He also established the gardens, including a series of walled terraces, an artificial lake, a fountain, flower beds and herb gardens.
By the middle of the 17th century, Raglan's fortunes were at their peak. It had achieved a level of sophistication and opulence that only the greatest country houses could match. However, the English Civil War was to change all this.
In 1642, the fifth Earl of Worcester declared his support for the Royalist cause, offering considerable financial support to King Charles I. This was to make Raglan a target for Parliamentarian forces, which subsequently besieged the castle in June 1646. Its defenders held out during the summer, but by mid-August the Parliamentarians had moved their siege works to within sixty yards of the castle. Its defenders surrendered on the 19th of August.
In the years that followed Raglan was abandoned and left to decay, becoming a convenient source of building material and a picturesque tourist attraction. Today this decay has been halted and the building conserved through the work of Cadw and its predecessors, guardians of the castle since 1938.
Background Reading
Raglan Castle by J. R. Kenyon. Published by Cadw (2003).