The Beaker Folk of south Wales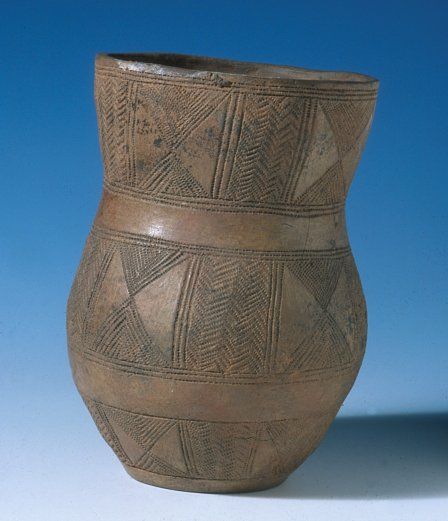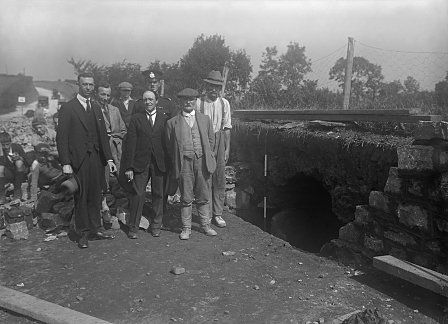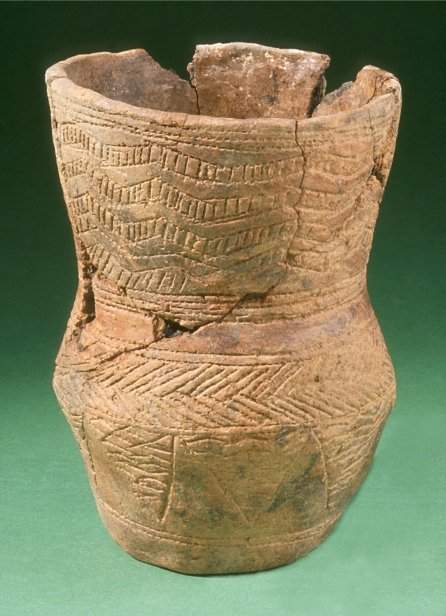 A new style of pottery appeared in Britain 4,000 years ago, but was it brought by invaders or did it evolve as a local fashion statement?
This finely decorated pot, known as a 'Beaker', was made about 4,000 years ago by an early community living in south Wales. At this time pots were handmade and fired in bonfires. It was found in September 1929 by workmen preparing a new road between Llanharan and Llanharry. This object is known as the "The Naboth Vineyard Beaker".
The Beaker had been placed in a stone-lined grave (or cist), beneath a circular mound of earth known as a barrow. The grave also contained a crouched skeleton of a man about 1.7m tall (5 foot 9 inches) and under 35 years old.
From this, and many other discoveries like it, it looks like these Beakers were very special pots, being placed beside someone when they were buried.
Their shape suggests that they were drinking vessels. They possibly containing offerings of alcohol to accompany people into the afterlife. In fact, when found, this beaker contained "slimy stuff" - could this have been the rotted remains of a funeral offering? - unfortunately, it was washed out before archaeologists could retrieve and analyse it.
This Beaker was made by rolling clay into long strips joined together at the ends to form rings that were smoothed to give the vessel shape. When the clay had dried a little, the vessel was polished (burnished) with a blunt tool, possibly of bone. Decoration was added with a toothed tool resulting in a distinctive pattern reminiscent of textile or worked leather. Finally, the Beaker was fired, giving it a rich, mottled, orange-brown colour.
Beaker pots and Beaker burials became common across much of Europe between 2800-2000BC. They are often found with daggers, flint arrowheads, and items of gold, amber, jet and bone.
In the past, it was believed that Beakers belonged to an innovative people, called the "Beaker Folk", who migrated around Europe and invaded Britain, bringing their artefacts with them.
Recently, an alternative theory has been put forward. This sees the Beaker phenomenon as a spread of common ideas or fashions across Europe, rather than a spread of people. The Beaker fashion was adopted by the people of Britain, as a result of contact and trade with Continental Europe.
In Wales, few early Beaker burials are known, and those that have been radiocarbon dated tend to be from 2300-1800BC. Beaker settlements are very rare.
Background Reading
"A Beaker-burial from Llanharry, Glamorgan" by V. E. Nash-Williams. In Archaeologia Cambrensis, vol. 85, p402-5 (1930).
Guide catalogue of the Bronze Age collections by H. N. Savory. Published by National Museum of Wales (1980).
Prehistoric Wales by F. Lynch, S. Aldhouse-Green and J. L. Davies. Sutton Publishing (2000).