Lost photographs uncover unique snapshot of rural Wales
An unique collection of photographs from the turn of last century, rescued from decay and neglect, give an rare insight into life in rural Cardiganshire.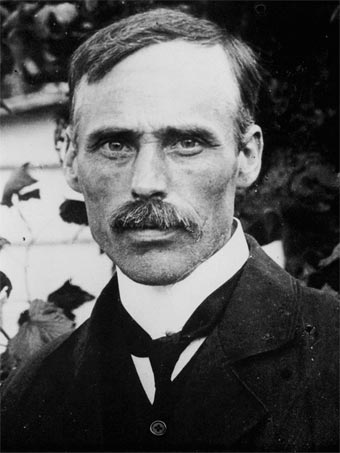 Luck often plays a big part in uncovering many important museum acquisitions, and this was certainly the case in the discovery of a fine collection of historic photographs, discovered in 1990 and obtained by Amgueddfa Cymru.
Only good luck could explain the fact that Maxi Davis, an experienced professional photographer, was told of the existence of boxes of very old glass negatives. What else but luck could explain the fact that those same negatives should have survived decades of neglect stored in kitchen cupboards and out-houses.
Aberdyfan, the house in question, was being cleared following the death of the owner, Mr James Mathias. The photographs had been taken by his father Tom Mathias during the turn of the last century.
Outstanding collection of photographs
Maxi Davis's passion for historical photography prompted him to salvage the negatives and to print those still in useable condition. What they revealed was an outstanding collection of photographs taken around Cilgeran and the Teifi Valley in west Wales at the turn of the century.
Thomas Mathias (1866–1940)
Tom Mathias was a self-taught photographer. He captured the daily life of his community with a keenness of eye and technical clarity rarely shown by better-known photographers using far more sophisticated equipment. He was born in Cilgerran in 1866, the son of a master mariner. Little is known of his early life, or what started his interest in photography. In 1897 he married Louise Paquier, a Swiss governess with a local gentry family, the Gowers of Castell Malgwyn.
The couple settled in Aberdyfan and Tom Mathias combined running the smallholding with his career as a photographer. They had two children, James, born in 1902, and Tilla, born in 1898.
Despite his lack of formal training, in 1897 he was confident enough to describe his occupation as 'photographer' on his marriage certificate. He is also listed as a photographer in local trade directories between 1901 and 1920. What happened in 1920 is unclear, but few of the surviving photographs appear to have been taken after that date.
Capturing Rural Life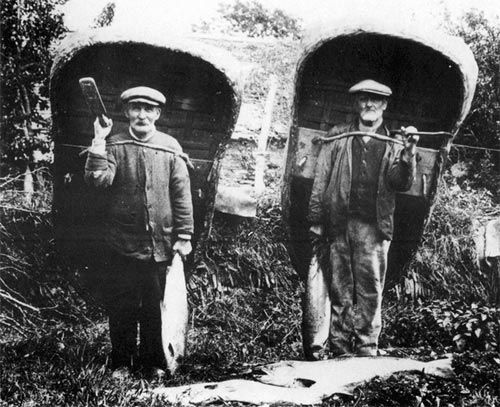 Like most rural photographers, Mathias made his livelihood recording important family occasions and over half the images in the collection feature weddings, christenings and family groups, demonstrating an originality of approach which frequently cuts through the formality of the poses to capture the humanity and personality of the subjects. According to those who knew him, Tom Mathias had infinite patience in setting up his shots and nowhere is this patience better rewarded than in his splendidly informal photographs of children.
Tom Mathias took many photographs of the general daily life in and around Cilgerran, documenting an unequalled record of the social and economic life of his community. Not only did he take an interest in special events such as the return of the local regiment from the Boer War, Sunday school outings and village celebrations, but his camera also recorded the mundane and ordinary aspects of life.
Working life
Unusually for a collection of historic photographs, the material is fully documented. As well as saving the negatives Maxi Davis and his wife Peggy staged a series of exhibitions of the photographs in Cilgerran and the neighbouring villages, managing to establish the location and date of almost every photograph, as well as the identity of virtually every individual who appears in them!
This remarkable collection was nearly lost forever had it not been for the set of circumstances that saw these photographs rescued from neglect and decay to become an important museum collection preserved for future generations.