John Dillwyn Llewelyn — Welsh Pioneer Photographer
The John Dillwyn Llewelyn Collection at Amgueddfa Cymru – National Museum Wales contains some of the earliest images ever taken in Wales. The collection comprises of approximately 850 photographic prints (mainly salted paper), 230 Calotype paper negatives and 160 Collodion glass negatives. It also includes some documents and photographic equipment. As well as negatives and prints taken by the Llewelyn family, the collection also contains many prints by other photographers (including some by Calvert Richard Jones and Roger Fenton) that were collected by the family.
All the photographs and negatives from the John Dillwyn Llewelyn Collection can be viewed on Amgueddfa Cymru's Collections Online catalogue.
John Dillwyn Llewelyn (1810 – 1882)
John Dillwyn Llewelyn was born at The Willows, Swansea on 12 January 1810. The family had lived at Penllergare (four miles north of Swansea) since 1817, however on coming of age John inherited this estate from his maternal grandfather and took on the additional surname Llewelyn. It was at Penllergare where many of the photographs in this collection were taken in the 1850s.
On 18th June 1833 John married Emma Thomasina Talbot, the youngest daughter of Thomas Mansel Talbot of Margam and Penrice. Importantly Emma was first cousin to the pioneer photographer William Henry Fox Talbot who contended with Daguerre in 1839 for the title of inventor of photography, and who invented the negative process.
He died on 24 August 1882 at Atherton Grange, his London home, and is buried with his wife Emma at Penllergare.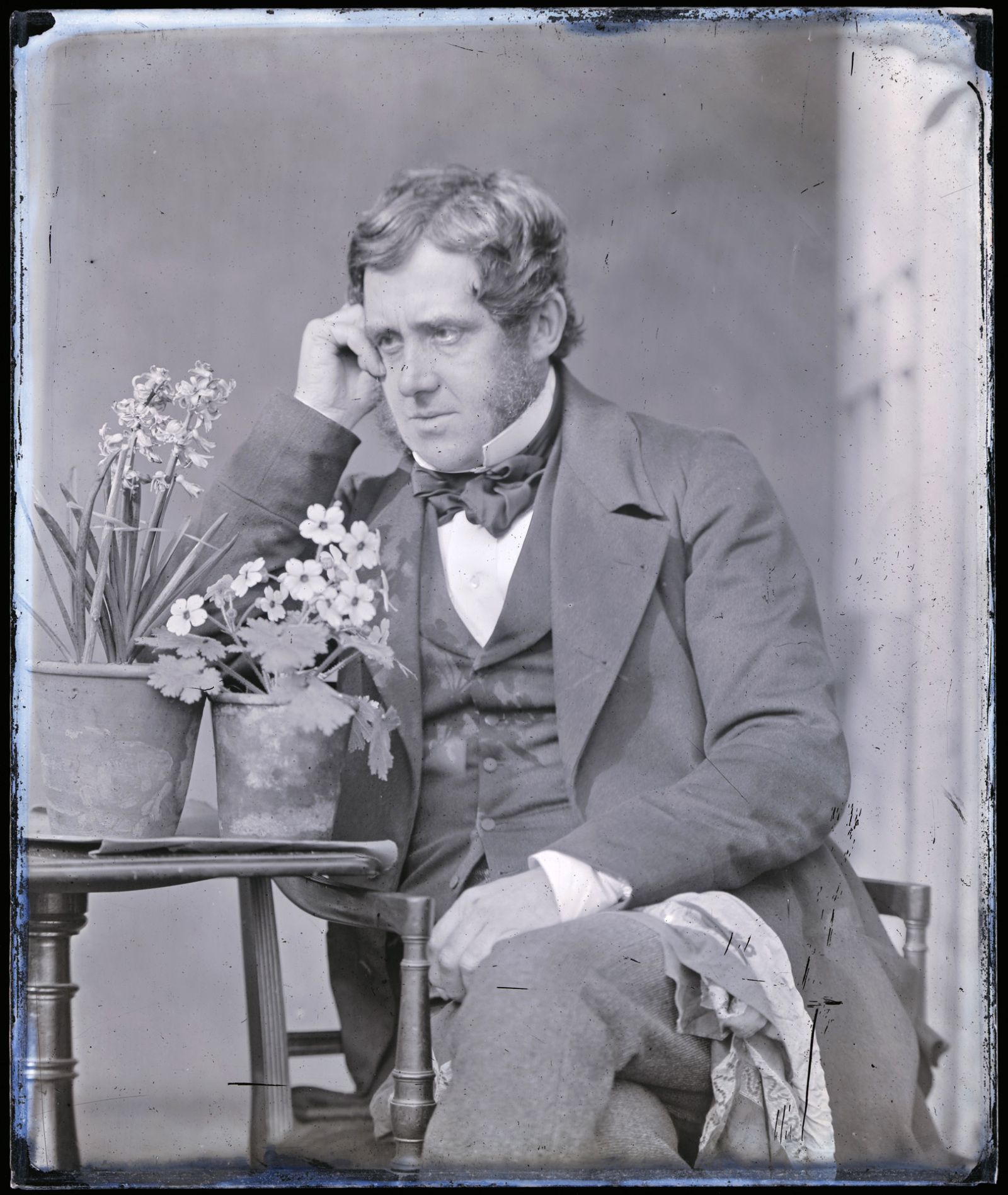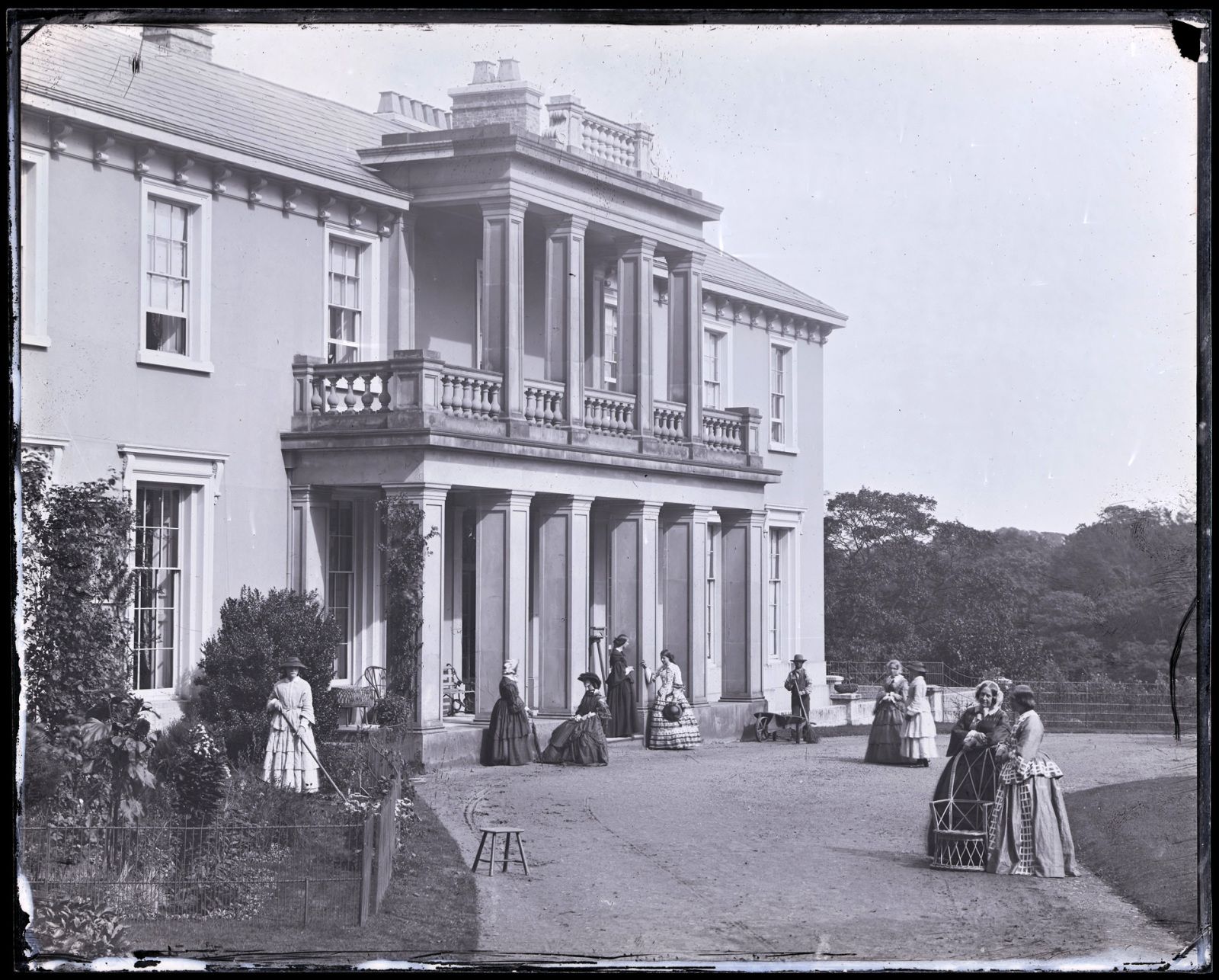 Scientist, Botanist & Astronomer
John was from a very wealthy background, his father Lewis Weston Dillwyn managed the family-owned Cambrian Pottery in Swansea. This meant he was in the very lucky position of being able to pursue his interests in science, botany and astronomy without having to work.
He was a gifted amateur scientist and a member of the Royal Institution of South Wales. He built an orchid house and observatory (which still stands) in the grounds at Penllergare .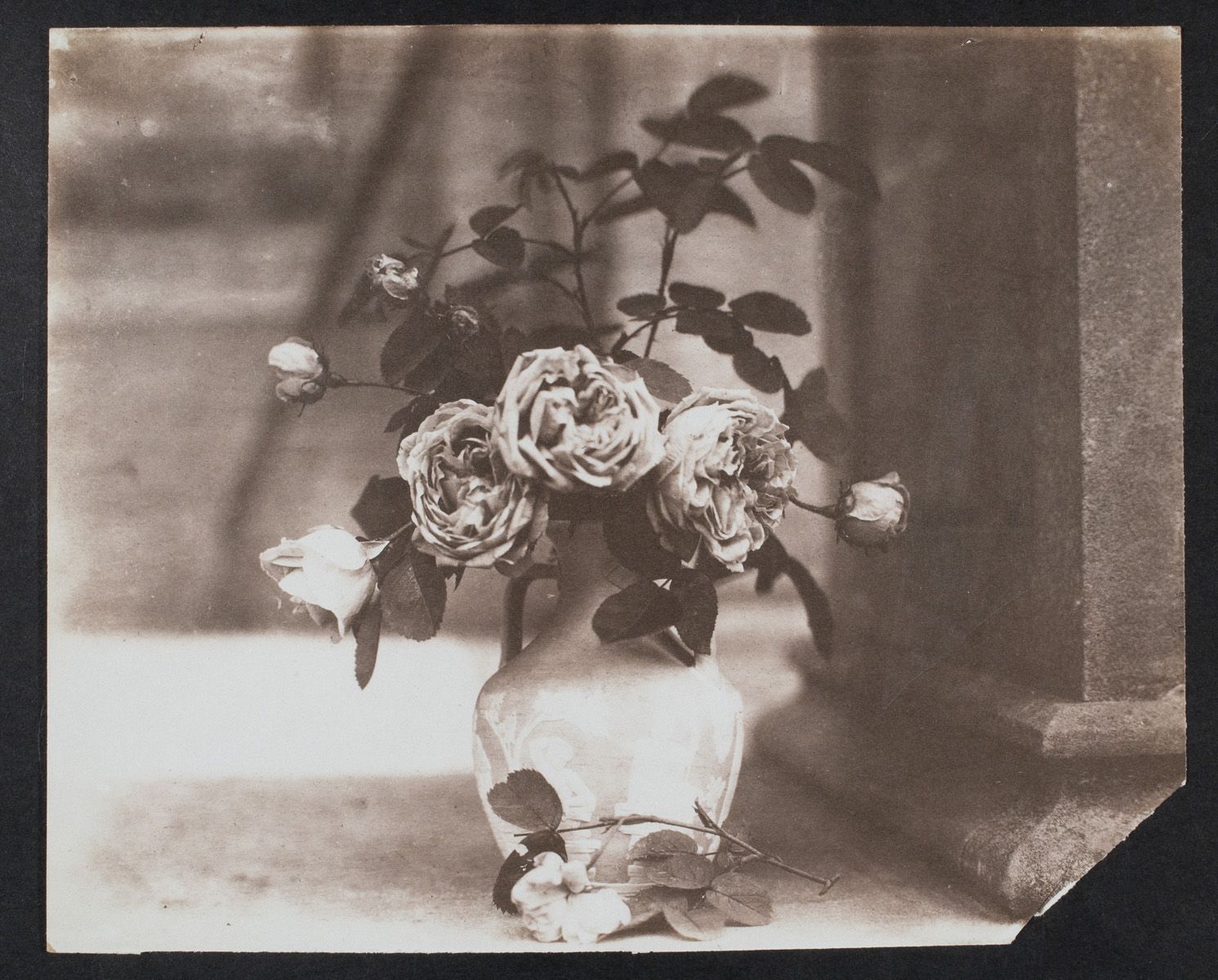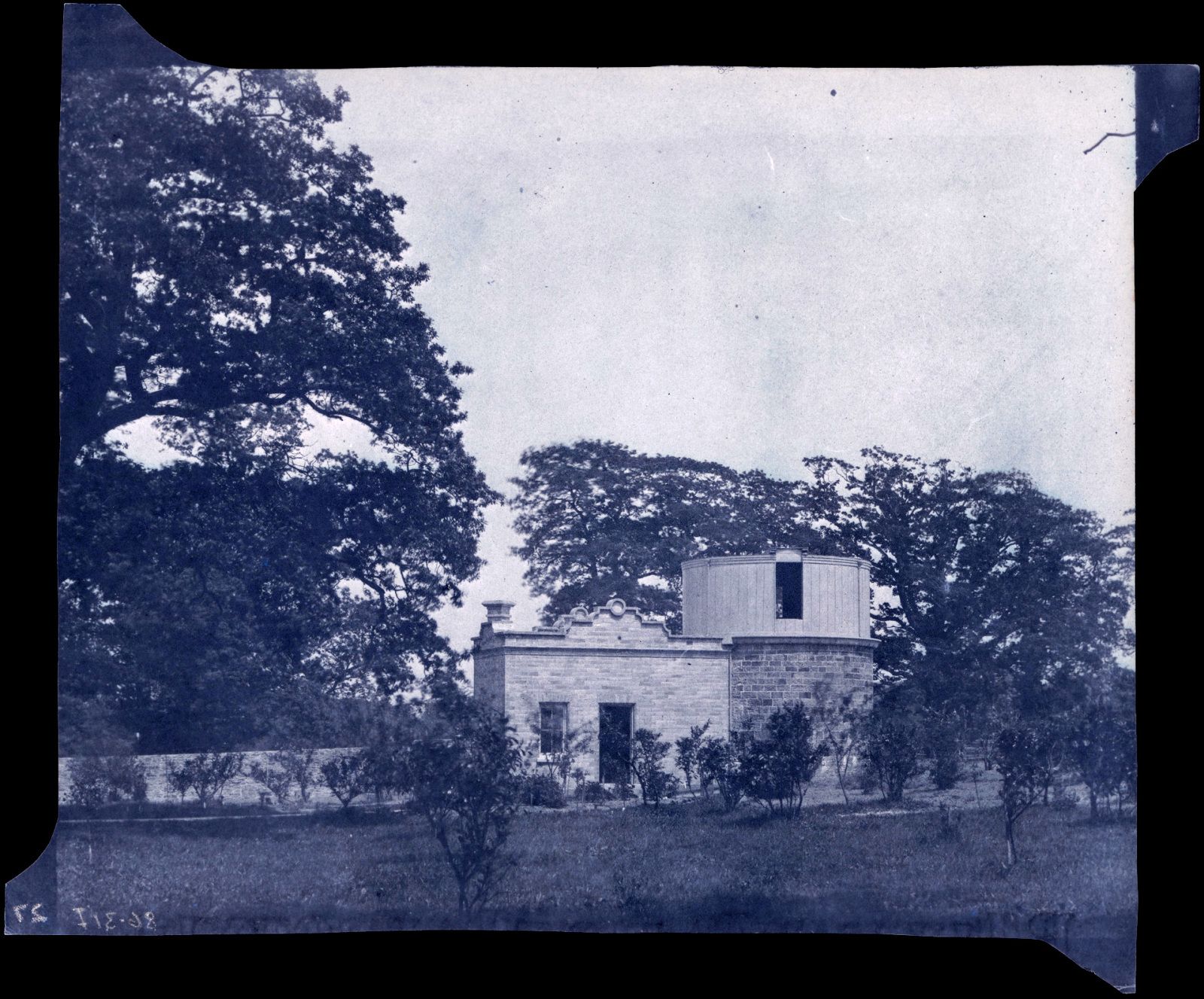 Pioneer Photographer
With such an interest in science, and with his wife's family connections to Fox Talbot it seems natural that John took up photography almost from its inception in 1839. However he wasn't very successful at this point with either Talbot's process or Daguerre's. Unable to overcome some of the technical difficulties he gave up and didn't return to photography until the early 1850s. Most of the collection the Museum holds dates from the 1850s.
He was a founder member of the Photographic Society of London (which later became the Royal Photographic Society), and in 1853 he attended the inaugural meeting. He exhibited regularly in the early exhibitions of the Society as well as in Dundee, the Manchester Art Treasures exhibition and Paris exhibition in 1855.
John was especially talented at capturing fleeting moments, such as waves, cloud movement and steam. At the Paris exhibition in 1855 he was awarded a silver medal for his 'Motion' series, a series of four images - breaking waves in Caswell Bay, sailing ship off Caswell, the steamer JUNO blowing off steam at Tenby, and clouds over St. Catherine's, Tenby.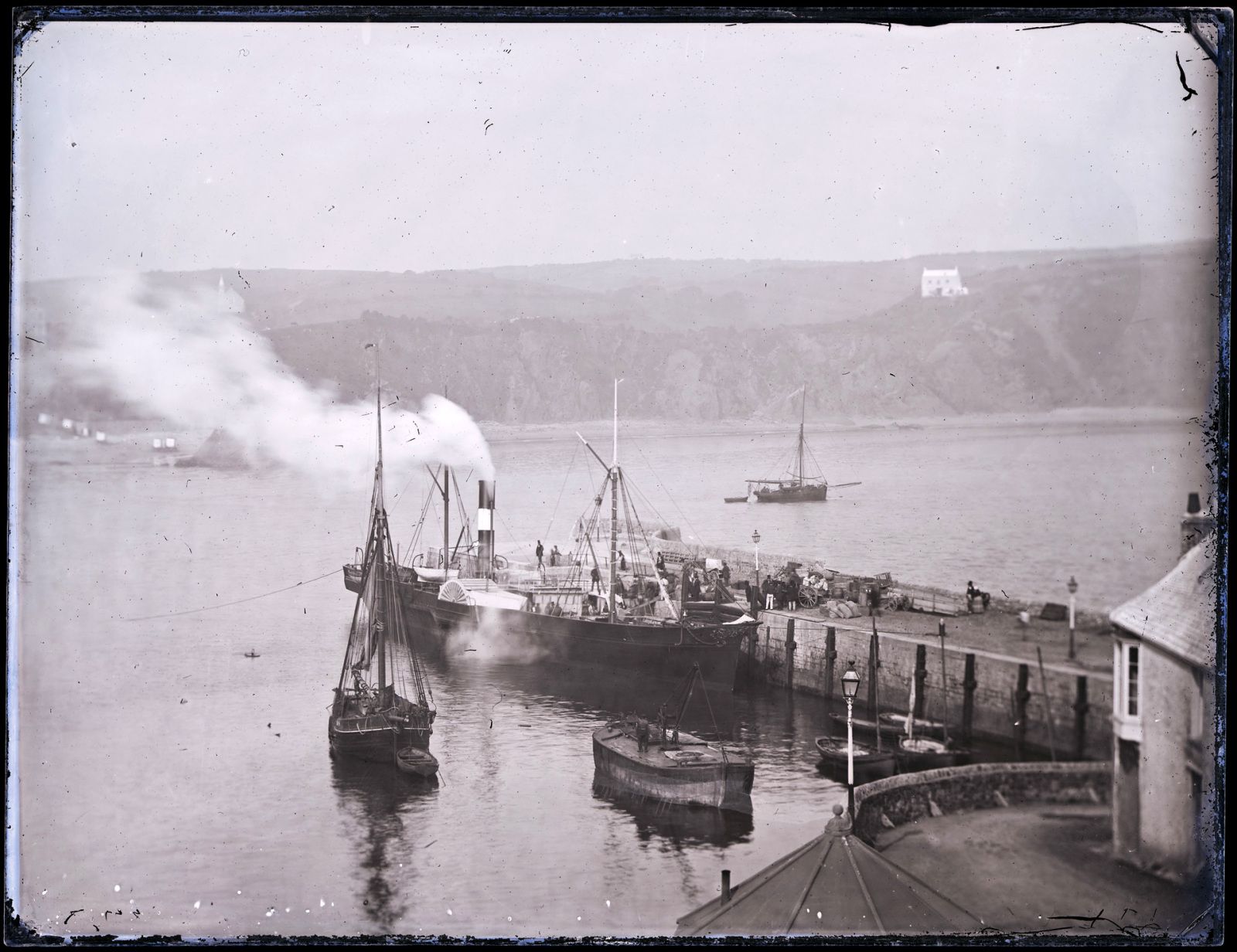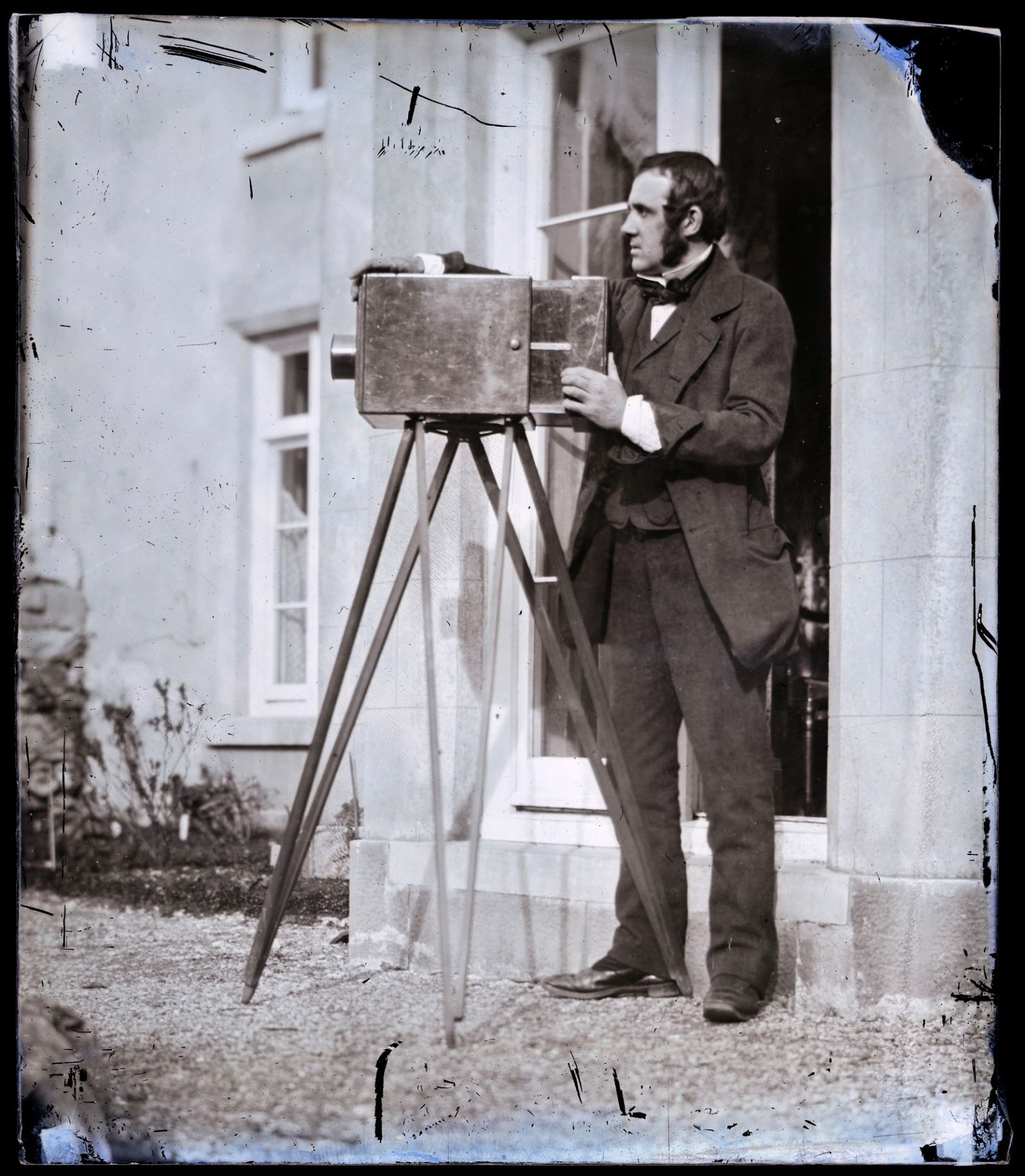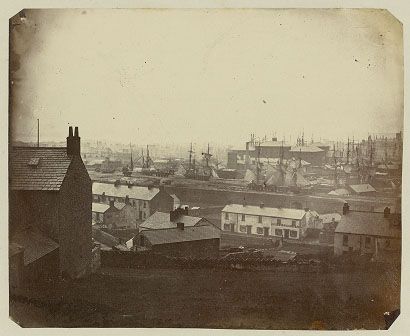 Invention of the Oxymel Process
His invention of the Oxymel process in 1856 was a development of the collodion process which used a solution of acetic acid, water & honey to preserve images. This meant that glass negatives could be prepared in advance and exposed in the camera as required. As a result landscape photographers no longer needed to carry around portable laboratories and darkroom tents. The Illustrated London News in 1856 wrote that:
"The plates may be prepared at home and a boxful taken out and think of this ye tourists, as you travel along and a fine prospect meets your eye you have nothing to do but to stop your carriage, get out your camera, and in a few minutes you may secure a picture, drawn by Nature herself, that would have taken you hours to sketch."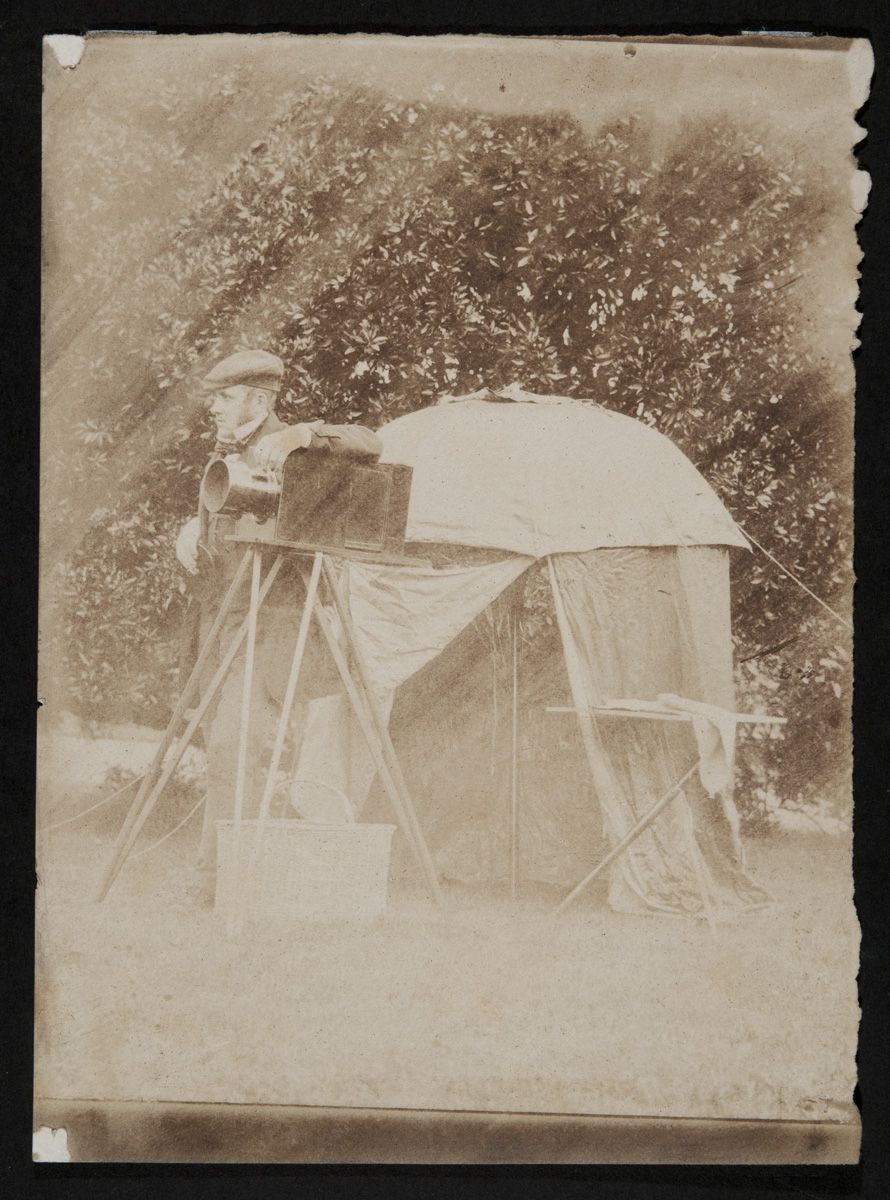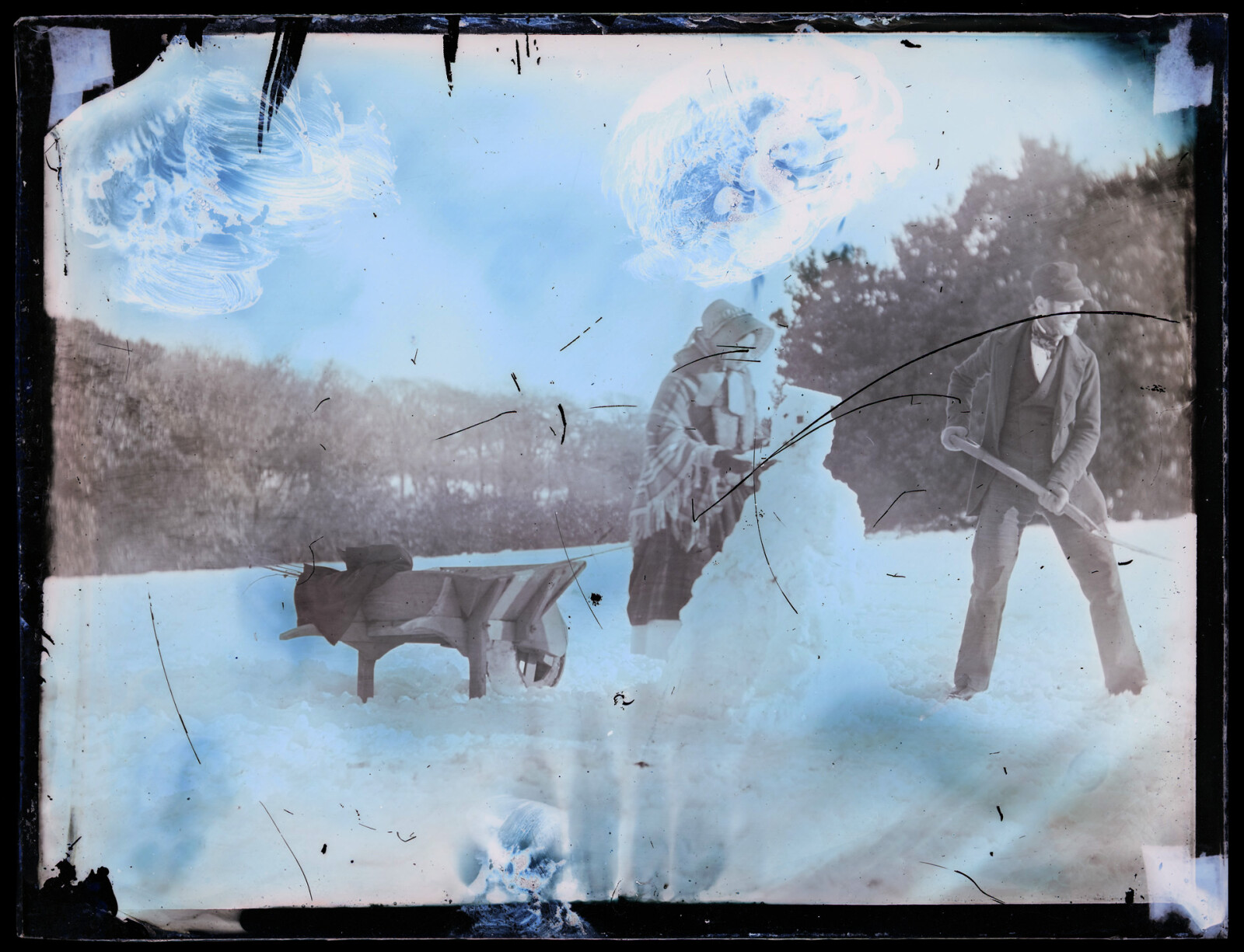 The Llewelyn Family
John and Emma had seven children, six of whom survived into adulthood. Various members of the family seem also to have been interested in photography. His daughter Thereza took a number of the images, and we know that both Thereza and John's wife Emma also helped print some of his photographs. John's youngest sister Mary Dillwyn was also an early photographer, and is generally regarded as the first woman photographer in Wales.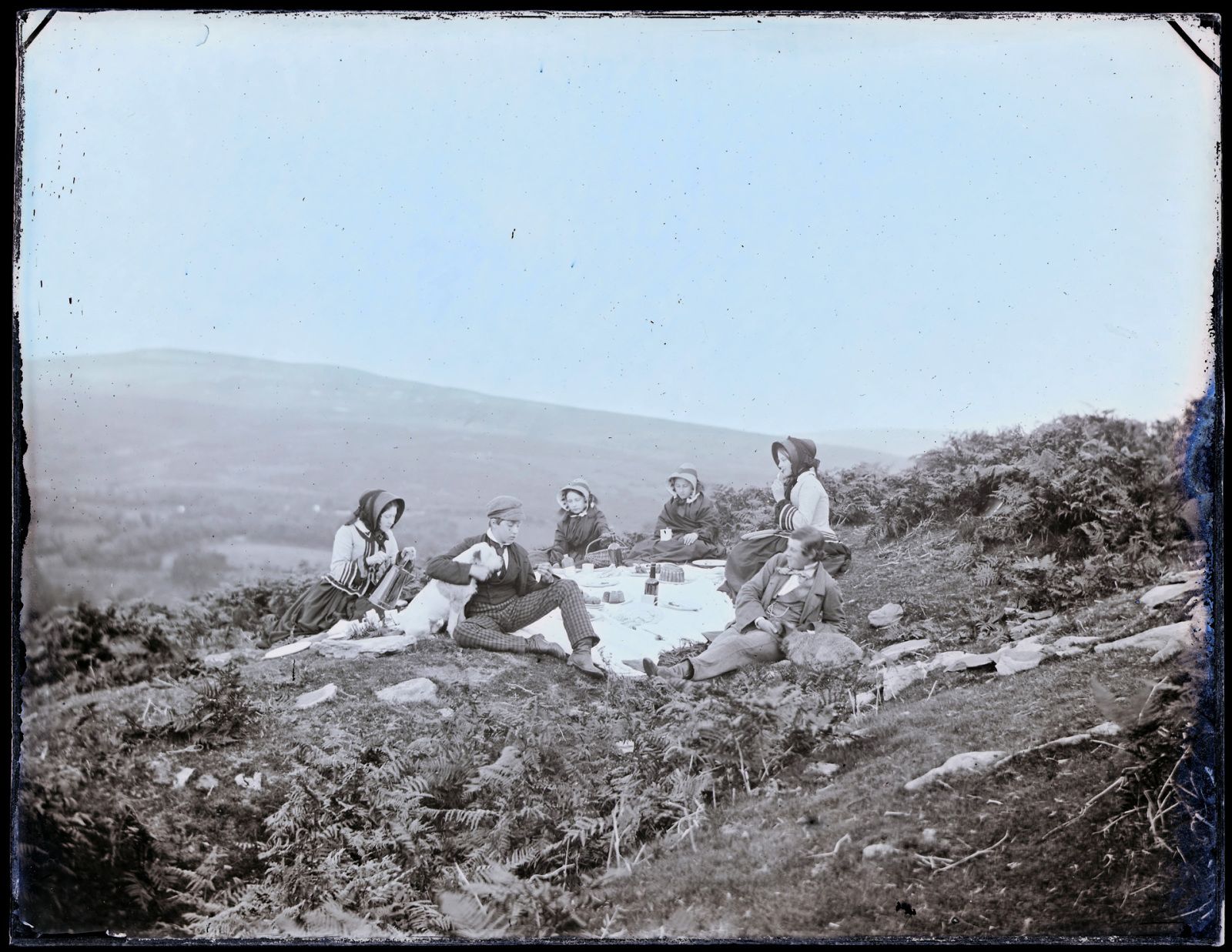 The Historic Photography Collection
Further Reading
Penllergare A Victoria Paradise by Richard Morris, 1999.
The Photographer of Penllergare A Life of John Dillwyn Llewelyn 1810-1882 by Noel Chanan, 2013.