The Goodwin family of Cynwyl Elfed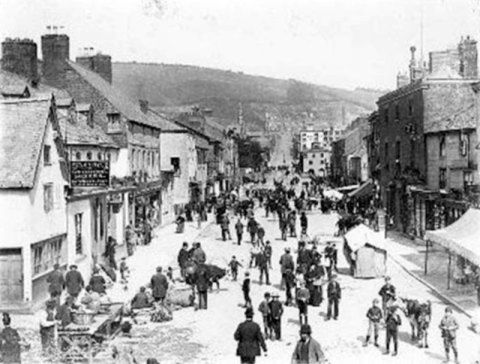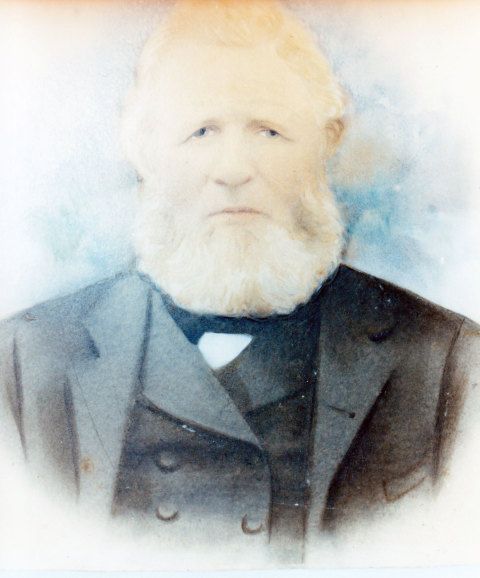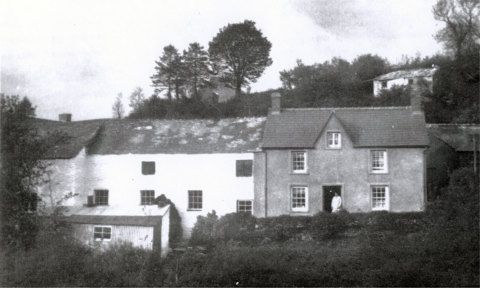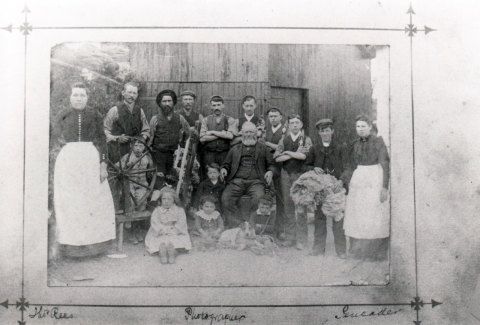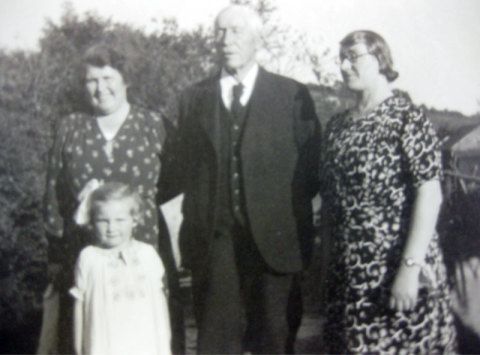 In the Woollen Industry Collection there is a collection from Anne Goodwin Wilkins whose family owned Goodwin Mill in Cynwyl Elfed. This collection tells the story of the Goodwin family business, reflecting the highs and lows experienced by many small Welsh woollen mills.
Thriving in the 19th Century
By the mid 1800's, many small rural woollen mills in the Newtown area were forced to close after large commercial mills in the town began to source cheaper wool from places such as Yorkshire. As a result, a number of families working for these small mills began moving from the Newtown area to the more prosperous woollen industries in Carmarthenshire.
In 1848 William Price Goodwin moved his family from Newtown to Cynwyl Elfed a small village between Carmarthen and Newcastle Emlyn and set up a small family run Woollen mill.
In 1860 the railway reached Cynwyl Elfed allowing the Goodwin Mill`s woollen products to be transported quickly and cheaply direct to the industrial South Wales. The railways brought a boom in woollen production in the area with the Welsh Woollen Industry becoming centred in Carmarthenshire as demand for woollen clothing and blankets increased throughout industrial South Wales.
Struggling in the 20th century
In the early 1900s small woollen mills were hit hardest by strikes and continuing worker unrest in the industrial areas with demand for woollen goods declining. World War one brought a brief boom for Goodwin mill, with the mill employed in the war effort producing blankets and shirts for the armed forces. After the war the government sold all its surplus woollen cloth cheaply forcing many mills into bankruptcy, Goodwin mill struggled on through the great depression of the 1920s and 1930s. The mill was finally forced to close in 1939 all the machinery was sold off and the remaining cloth was packed away and stored in brown paper.
In 2004 Anne Goodwin Wilkins bequeathed all items from her family's woollen mill to the National Wool Museum. The cloth was still wrapped in the brown paper from 1939. The varied items included Family Photographs, Workers Photographs, Dolls Clothing produced by Anne's father at the mill, a sampler made by Anne Wilkins, the mill account book, the mill front door key, a large tailor's scissors used at the mill and a copy of a book hand written in Welsh of remedies by Thomas Goodwin that included advice to women when giving birth, cure for cramp, scurvy, bad breath etc.