Adult Learners
Underground Tour
Big Pit National Coal Museum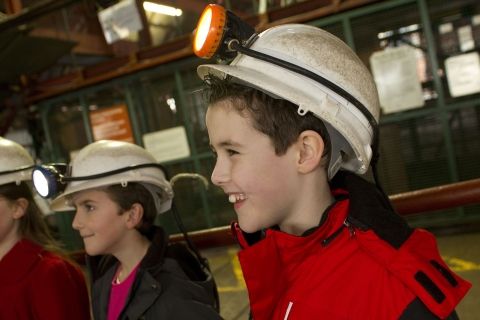 A guided tour 90 metres underground with an ex-miner who recounts their personal experience of working underground. Key developments in the history of the coalfield are covered, to tell the story of how coal made Wales.
Duration: 1 hour
Cost: Led by Museum staff – free of charge.
Curriculum
History; Cwricwlwm Cymreig
Virtual reality expedition underground at Big Pit
Big Pit National Coal Museum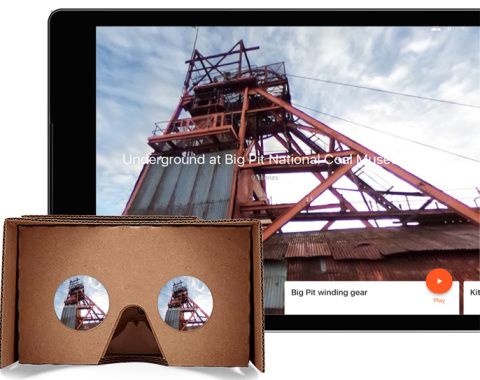 Working with Google Arts and Culture a virtual underground tour of Big Pit has been created. The VR tour is part of the exciting world of Google Expeditions.
To take part in the tour you can download the Google Expeditions app for free to a tablet and phone from either Google Play or the App Store. Using Google Expeditions a teacher can lead the tour from their tablet as a guide whilst pupils are explorers on phones. The phones are placed in viewers which allows the explorers to view 360° panoramas and 3D images.
The virtual tour gives you a taste of what it is like to go underground at Big Pit and provides access to those who may have difficulty accessing the site. Of course nothing can beat the real thing and the best way to experience the mine is by visiting Big Pit.
Coity Tip Trail
Big Pit National Coal Museum
Take a walk around Coity Tip, the former spoil heap for Big Pit. Learn more about the life of the tip, and the plants and animals which can be found at this mini nature reserve.
Duration: 1 hour
Cost: Free of charge as is a self-led session.
Geiriau Glo
Big Pit National Coal Museum
An online resource for Welsh learners at Mynediad and Sylfaen levels. Geiriau Glo encourages learners to visit the Big Pit site and use its displays and resources to enhance the Welsh learning experience. Find out more about coal mining heritage whilst improving language skills.
Geiriau Glo
Duration: 30 minutes
Cost: Free of charge as is a self-led session.