The Cat is Out of the Bag!
17 March 2017

,
A New Big Cat for Amgueddfa Cymru
We are very pleased to announce that we have a new arrival! Bryn the Sumatran Tiger.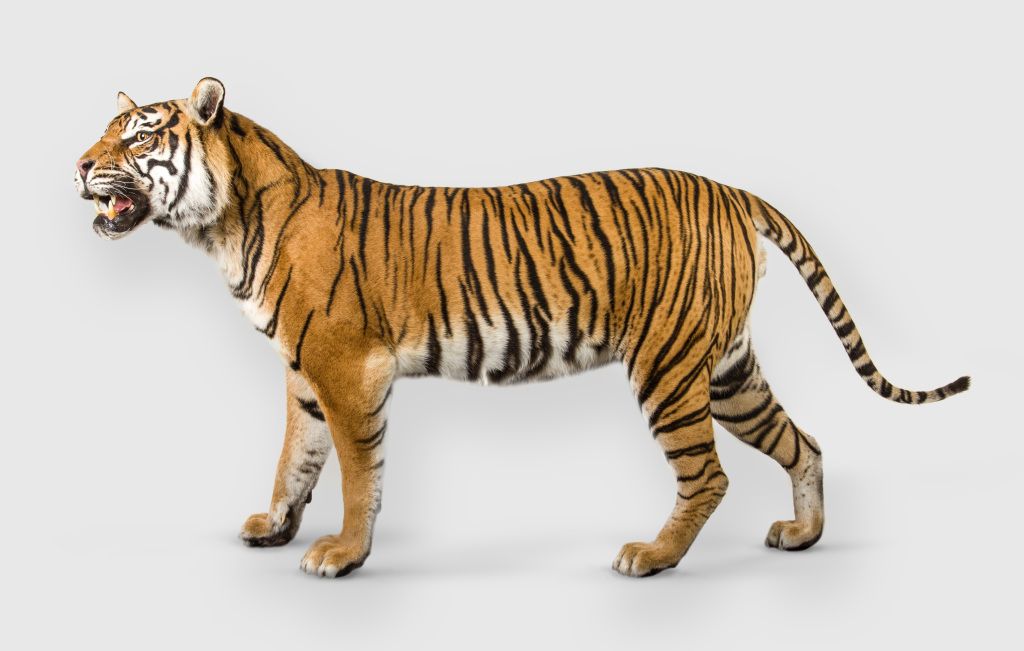 He spent his life at The Welsh Mountain Zoo in Colwyn Bay and was one of its most iconic residents. In his lifetime he gave pleasure to all of the zoo's visitors, helping to raise the profile of the plight of his species, as Sumatran Tigers are critically endangered. He had a relaxed and amiable personality and so was a key part of The Welsh Mountain Zoo's 'Keeper for the Day' and 'Animal Encounter' experiences. He sadly died of natural causes in August 2016 at the grand age of 17, which is pretty good for a tiger. He has been portrayed in a natural walking position as if prowling through the jungle looking for prey. He certainly gave our security staff a few frights when he arrived! Standing by him you get a real feeling of the beauty and power of these amazing animals.
Sumatran Tigers only live on the Indonesian island of Sumatra and are the subject of intensive worldwide conservation efforts to save the species. Their numbers have declined drastically over recent years despite these efforts and it is estimated that less than 400-500 tigers remain in the wild. Habitat loss, illegal trade and lack of food have all contributed to this decline. Millions of acres of their forest habitat are cut down every year to make way for intense crop plantations such as palm oil and acacia. This means there is less prey for them to hunt, and that tiger populations have become fragmented, further risking the recovery of the species. The illegal trade in tiger parts is still common despite full national and international protection and tiger parts are openly sold on the island.
But why have a Sumatran Tiger in a Welsh museum? Why have stuffed animals at all? This is a really common question that we are asked at the museum. Museums play an important role as storehouses for biodiversity, keeping a record of a species for posterity. For example we have extinct animals like the Tasmanian Wolf and Great Auk in our collections, we even have a Dodo skeleton. With wild Sumatran tiger numbers as low as they are, it is pertinent now more than ever, to keep a record of this species.
Often museums are one of the first places that people are able to encounter wildlife up close. This puts us in a fantastic position to talk about threatened wildlife, not just abroad, but on our own doorstep. Remember, it is not just exotic species in far-flung places that are in trouble. So we use these iconic specimens to grab your attention and talk about a whole range of issues affecting wildlife around the globe. We want to make our visitors more aware of the natural world around them and to empower them to take a more active role in both enjoying and preserving it.
Bryn will feature at our International Tiger Day on July 29th 2017, so you will have the opportunity to come and see this enigmatic creature up close. So come along, take part in some activities, learn more about what museums do with their collections and what you can do to help tigers like Bryn get off the endangered list!
You can learn more about Sumatran Tigers and what the WWF are doing to protect them here.
You can learn more about protecting British wildlife by looking on The Wildlife Trust website, and RSPB website.
You can learn more about the Vertebrate collections at the museum here.