Amy Dillwyn - 'The Pioneer'
15 July 2021

,
As part of our Swansea PRIDE Celebrations this year, we'll be delving into the fascinating history of the novelist and successful industrialist, Amy Dillwyn, and presenting a performance piece about her life on 16th July. Here's Prof. Kirsti Bohata of Swansea University to tell us more about her. To find out more about this and all our Swansea PRIDE events, visit museum.wales
Amy Dillwyn was a pioneer. That was, in fact, her nickname amongst friends: 'The Pioneer'. A writer, feminist campaigner and successful industrialist (a very rare thing for a woman in the 1890s) she made the most of her public platform to advocate for women's rights. Through her writing and her public persona she showed women could be resilient, adventurous and clever. She rejected feminine norms, eschewing any interest in the restrictive frills of women's fashion (except for casting an appreciative eye over the female form). Instead she cultivated a genderqueer identity (in her diaries she once wondered if she might be 'half a man') and her Trilby hat, thick boots, practical skirt and her 'man's cigar' became iconic symbols of her claim to autonomy.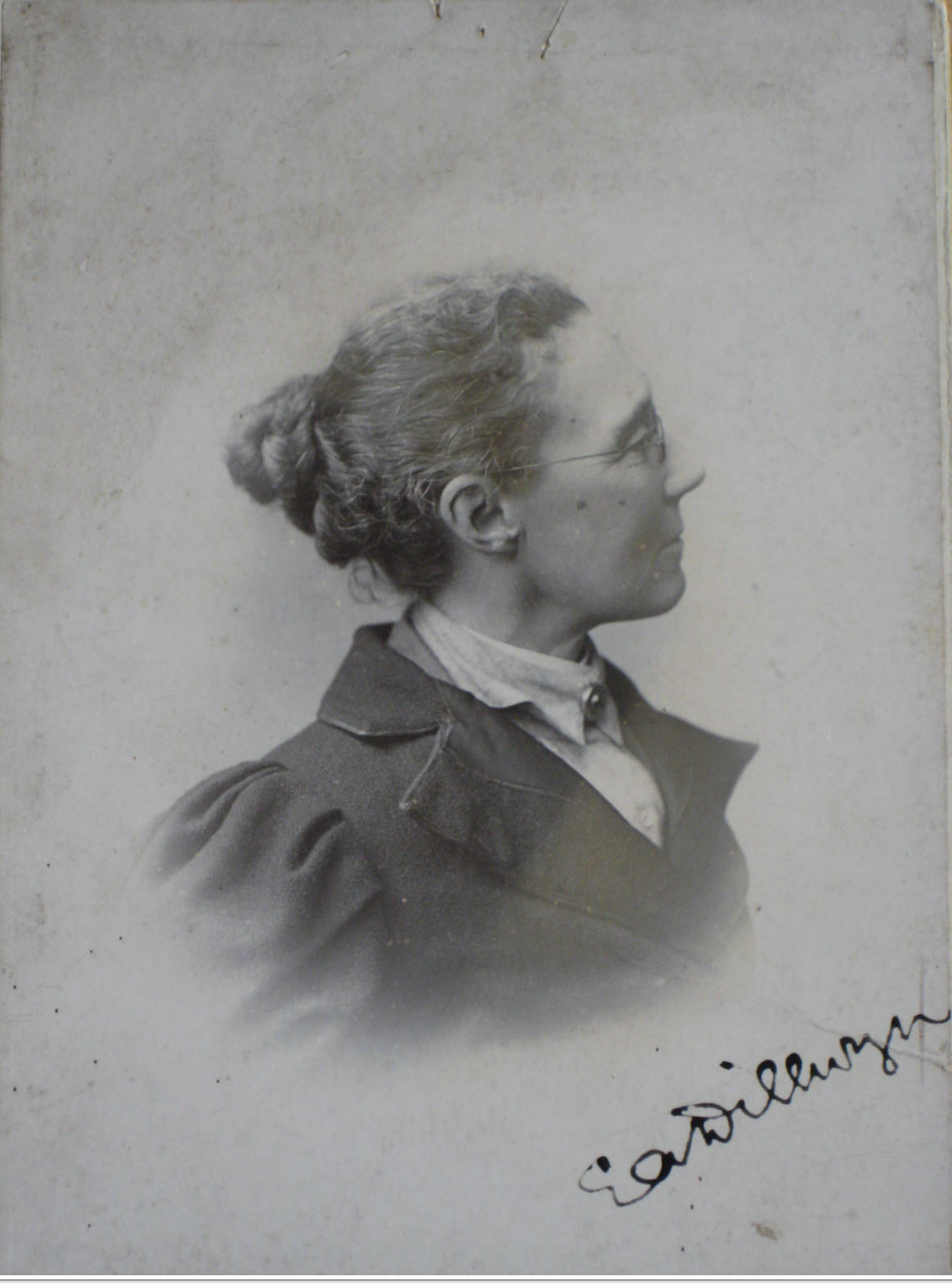 Though she described herself as a 'man of business', and held prominent public roles including Chairman of the Hospital Board, she found her entrance to centres of economic power (like the Swansea Harbour Trust) barred by those who objected to her gender and, one suspects, those who had been on the receiving end of her plain-speaking. She did not suffer fools. Calling out hypocrisy, inefficiency and incompetence where she found it amongst the all-male committees on which she served won her respect in some quarters but inevitably made enemies in others. She was ousted from the Hospital Board just as she had raised the money for a new convalescent hospital, a debacle given blow by blow coverage over several issues in the press[i].
As a feminist campaigner, she wasn't only interested in gaining the vote for herself – though she gave generously to the militant Women's Freedom League and became president of Swansea's branch of the National Union of Women's Suffrage Societies (NUWSS) – she spoke up for fair pay and conditions for working-class women. In March 1911 she shared a platform with trade unionists Mary MacArthur (1880-1921) and Margaret Bondfield (1873-1953), who later became a Labour MP, in protest against 'sweated labour'. To an audience of striking dressmakers and the general public, Dillwyn argued that 'Employers have no right to ... grind [poor people] down to take unfair wages or to make them accept unfair conditions of labour' and called on Swansea to boycott the department store, Ben Evans. The campaign (which exposed illegal as well as unethical practices) was discussed in the House of Commons.
Trailblazer though she was as an industrialist and an iconoclastic woman who refused to have her behaviour (or dress) dictated by Victorian convention, Dillwyn's most enduring legacy is her fiction and its importance to lesbian literary history. Vigorous, feminist and bearing frequent touches of her dry humour, Dillwyn's novels satirise the hypocrisy of her own class and she writes about social injustice from the perspective of the labouring classes. Her abiding theme, however, is same-sex love and desire. Sometimes this is overt: in A Burglary (1883) and Jill (1884) a young woman develops a 'strange fascination' and attraction to a woman just a little bit older (and richer). Sometimes her plots are more coded, often involving disguise or cross-dressing: in The Rebecca Rioter she has a working-class man (based partly on Dillwyn herself[ii]) fall in love with an upper-class woman (while also fancying another man!) which suggests all sorts of queer, trans and bi-sexual readings.[iii]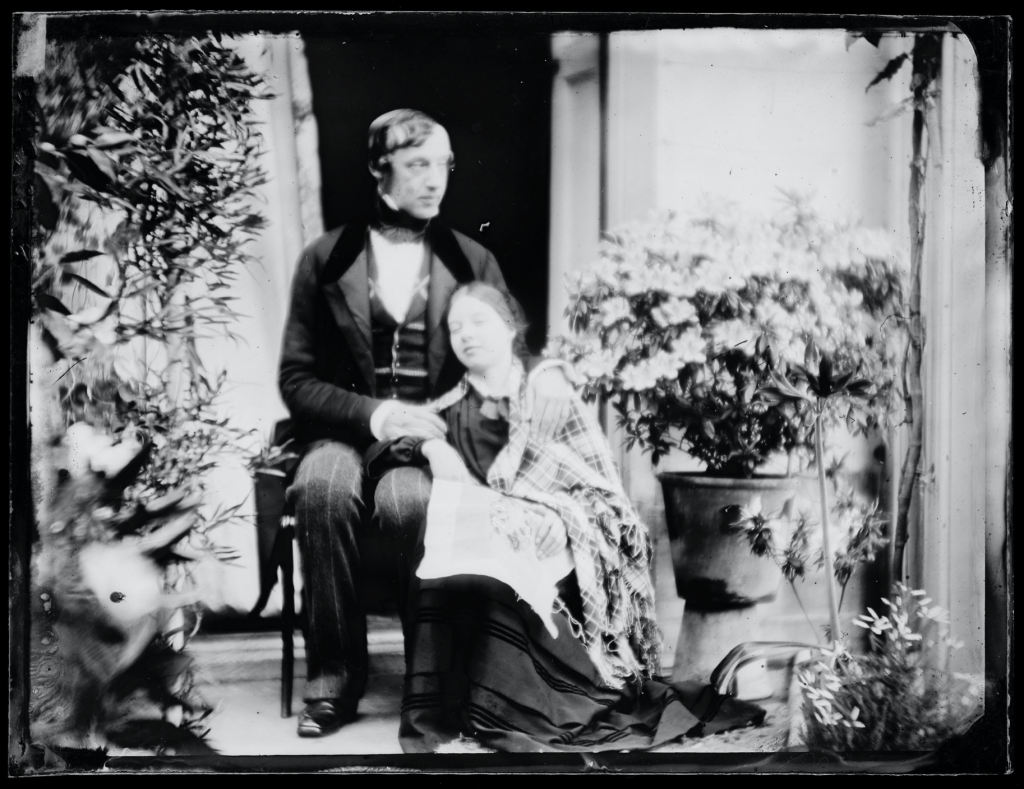 The recurring subject or women loving women, and her interest in unrequited love between all sorts of people, can be traced to Dillwyn's own life and love. Aged 15, Amy Dillwyn fell in love with the 17-year old Olive Talbot (1843-1894), daughter of local millionaire, C. R. M Talbot of Margam Castle. Amy and Olive were close friends, exchanged gifts, and stayed together in various houses and resorts. Though Amy laments that her 'romantic… passionate… foolish' love for Olive was met only with 'ordinary' affection, by 1872 Dillwyn referred to Olive in her diaries as 'my wife'. Olive remained the centre of Amy's emotional and erotic world for at least the next 15 years (as detailed in her unique diaries which unfortunately stop in 1875 when Dillwyn underwent an operation) and probably much longer if the evidence of her novels (published during the 1880s) is taken into account.
Though we don't know exactly how their relationship progressed or ended – Olive spent the last years of her short life in London while Dillwyn was a semi-invalid in Swansea – the legacy of Dillwyn's love and creative exploration of same-sex desire makes a remarkable contribution to queer Victorian literature. Her novels,[iv] along with her unusually frank diaries (held at Swansea University and currently being edited for publication), offer a compelling insight into queer life in nineteenth-century Wales.
For more on Amy Dillwyn visit the Dictionary of Welsh Biography: https://biography.wales/article/s12-DILL-AMY-1845
Photographs of Olive Talbot are included in a collection of photographs by John Dillwyn Llewelyn, that are part of the National Museum of Wales' collection. Mark Etheridge, NMGW Curator: Industry and Transport provides an introduction to the collection here: John Dillwyn Llewelyn — Welsh Pioneer Photographer | National Museum Wales
You may access this and other photographic collections in our care here: Photographic Collections | National Museum Wales
---