Shovel head worms from Wales to West Africa
3 December 2021
,
From my recent musings you may have deduced that my research is centred around a beautiful group of marine bristleworms, which are given the name shovel head worms. Most people will be unfamiliar with shovel head worms, but they may have come across other marine bristleworms such as ragworms and lugworms used as bait by sea fisherman (the latter also being responsible for the casts of sand you see on sandy beaches), or the ornamental feather duster worms that people often keep in aquaria.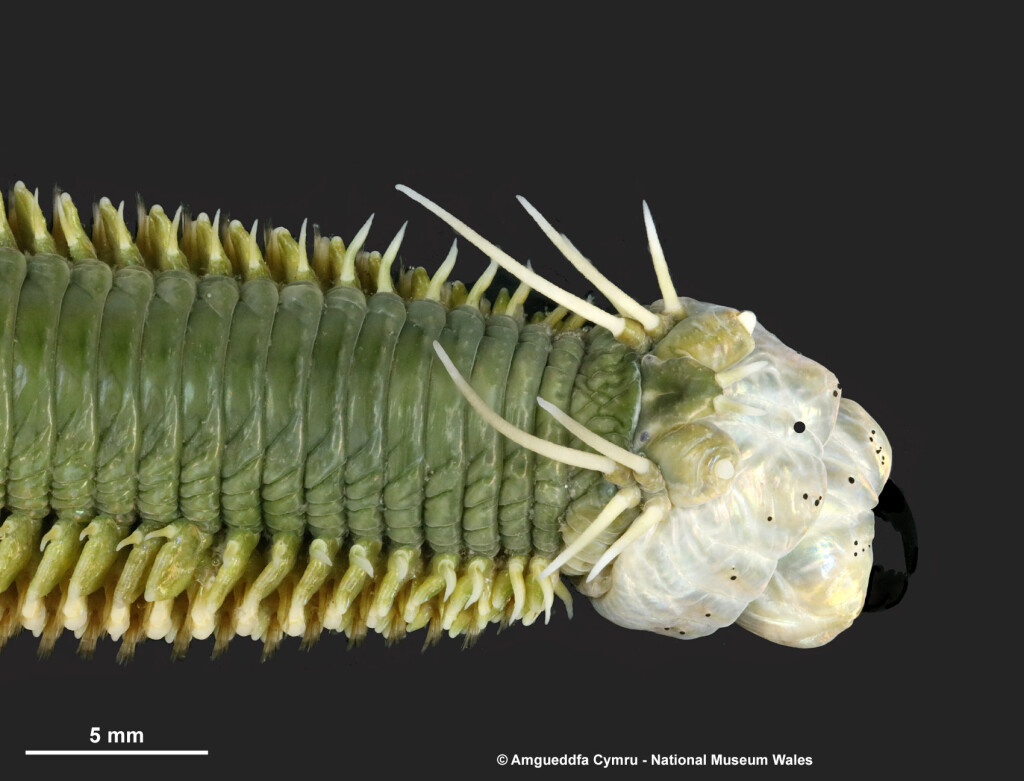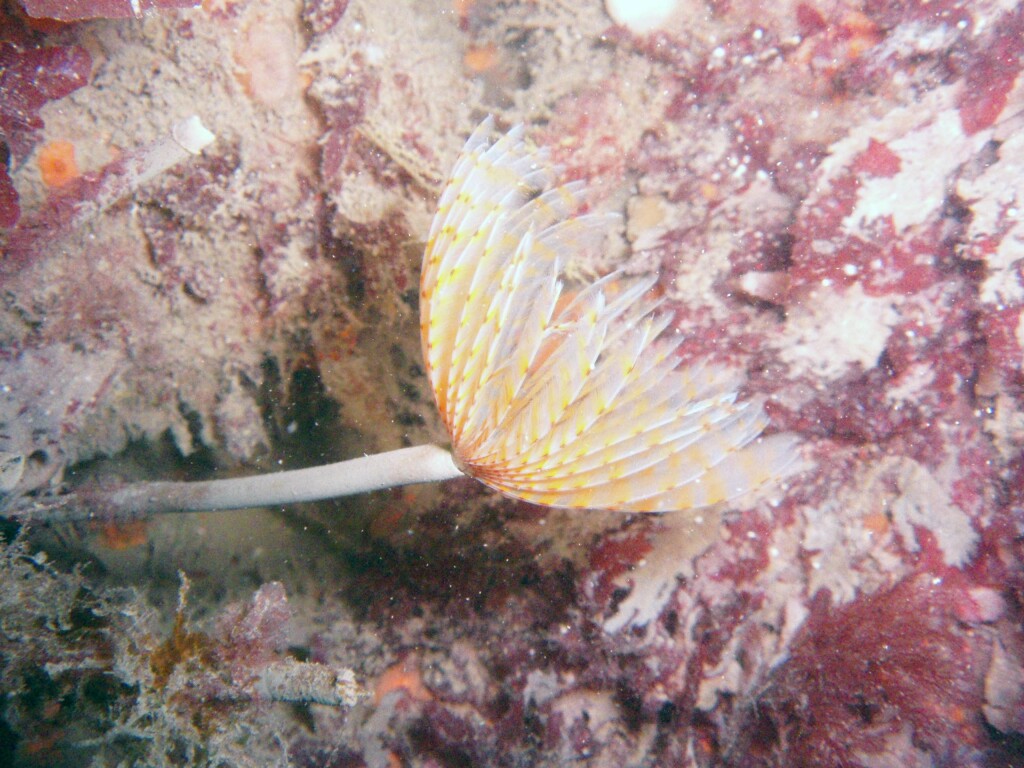 Shovel head worms get their name from their spade shaped heads used for digging in soft sands and muds. They are found all around the world, generally in shallow seas. There are over 70 species known worldwide, but large gaps in our knowledge exist. One such area is the waters around Africa.
Back in 2013 I was approached by colleagues from the University Museum of Bergen to collaborate on investigations into shovel head worms off Western Africa. Investigations have shown us that there are at least 20 different species of shovel head worms in these waters, many of which are new to science. Since then we have been working hard to describe the new species, and the first of a series of papers has just been published in the Zoological Journal of the Linnean Society. This paper describes five new species of shovel head worms, present from Morocco to Angola.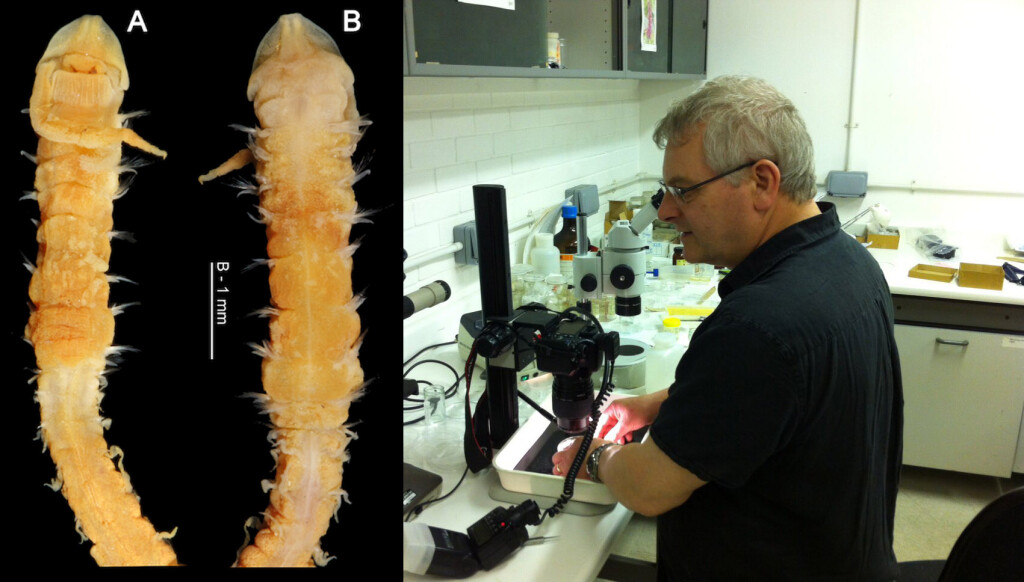 One of the new species is named after Honorary Research Fellow at Amgueddfa Cymru Andrew Mackie (Magelona mackiei), another is named after zoologist and oceanographer Dr Fridtjof Nansen (Magelona nanseni), and a third is named after the Gulf of Guinea (Magelona guineensis) where the species was collected. The remaining two species are named for unique features of the animals: Picta from the Latin for painted, as this species carries distinct colouration (Magelona picta) and fasciata, meaning band, referring to the distinct stripy pattern along the length of the worm (Magelona fasciata)!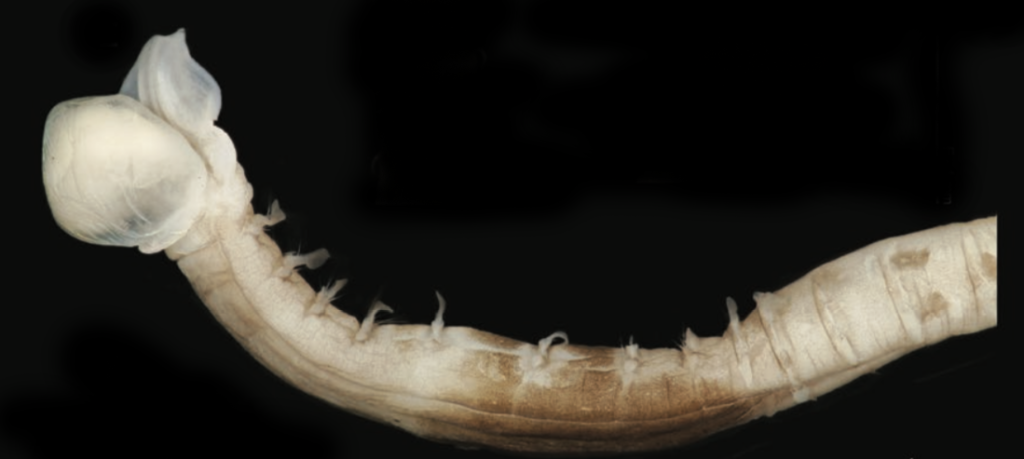 So, why is it important to study marine bristleworms and to describe new species? Marine bristleworms are a major constituent of the animals that live in and on the seabed. As such they are an important food source for many other animals, they are the 'gardeners of the ocean' and do similar vital ecological roles that earthworms do on land. They can also tell us a lot about the health and well-being of our oceans. Monitoring how well oceans are doing, depends on accurate identification of the species that live there. Sadly, for many regions even basic knowledge of what species are present is lacking. That's where we step in to describe the diversity of life and produce identification guides for those who monitor how the seabed may change through pressures like climate change, fishing and dredging etc.
So, what have worms from western Africa got to do with Wales I hear you ask? Research on species outside of Welsh waters is vital to understand the species we have within them. In order to recognise a species new to science in Wales, or indeed and invasive species (which could have huge ramifications for native species) scientists need to have knowledge of species across the globe. This is particularly important given the changing climate and the increased transportation of species around the globe by human activities. We know very little about the distribution ranges of many marine bristleworms, but studies like this give us baseline information from which we can monitor changes as we move forward. Whilst several of the species in this investigation were found in very restricted regions, we have discovered that the European species Magelona alleni, a species first described in Plymouth back in 1958, and a common species here in Welsh waters is found all the way to the Gulf of Guinea, and it isn't the only one either! We also know that several other species present in Welsh waters are present also off Western Africa, this will be covered in subsequent papers. Whilst we do not know how much the distribution ranges of species may have already been impacted by human activity, this is an important step in enabling the monitoring and protection of our seabed habitats here in Wales.