What's On
Exhibition

:

Rembrandt: Portrait of Catrina Hooghsaet
National Museum Cardiff
Finished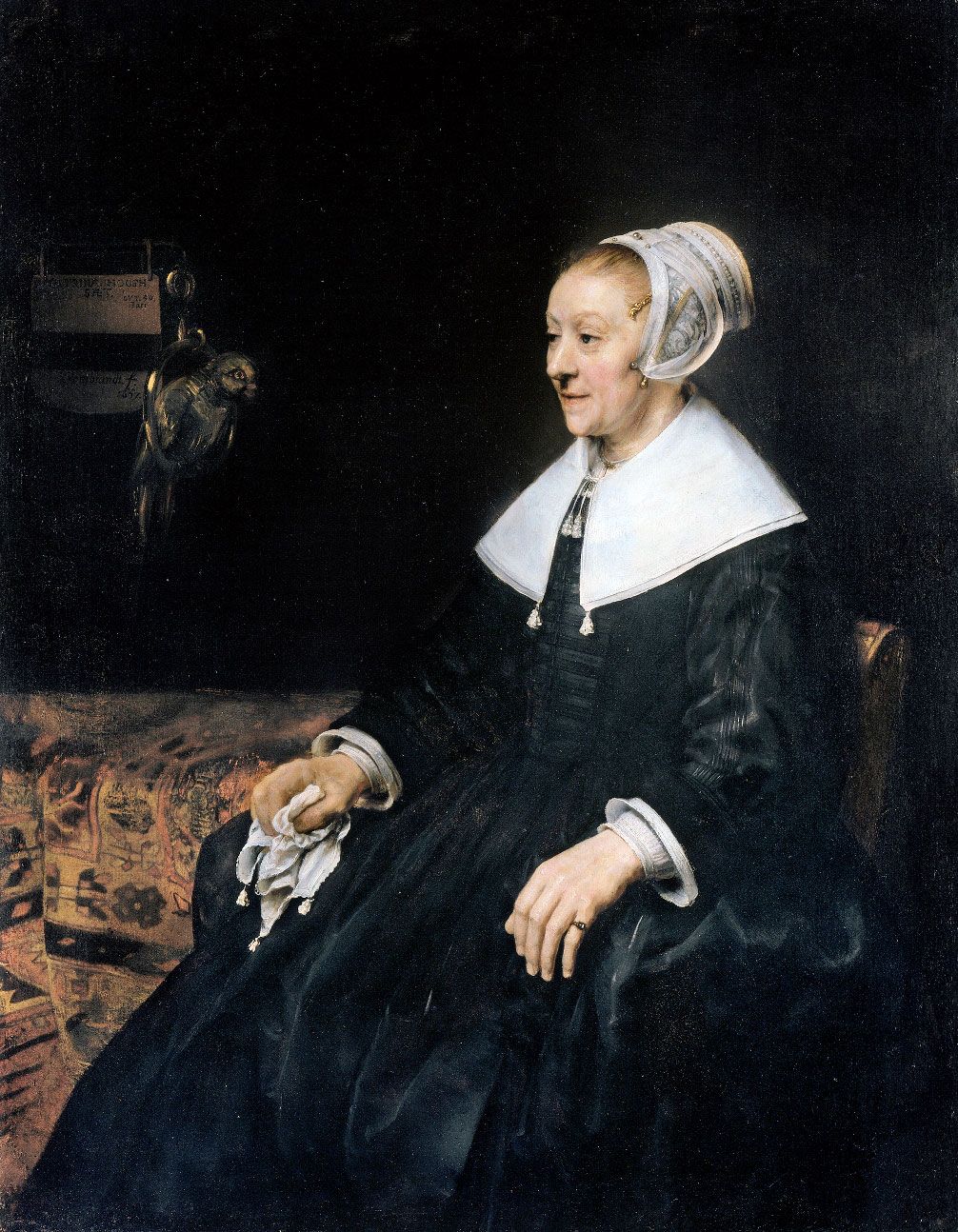 In 1657 Rembrandt was commissioned to paint the wealthy Amsterdam lady Catrina Hooghsaet.
Thanks to Rembrandt's lasting international reputation, it probably came to Britain as early as the 1720s and has been at Penrhyn Castle, near Bangor, since the 1860s.
Despite severe personal and financial problems, Rembrandt was still one of the leading artists of the time. He is now recognised as one of the most important figures in the history of art.
Rembrandt adapted the traditions of Netherlandish art to suit his own style. In portraiture, his flare for capturing the natural appearance of his subject was particularly innovative. He painted characters, not just faces.
Rembrandt was a pioneer in painting technique. Catrina's portrait demonstrates his ability to combine fine detail, blurred impressions, and dramatic effects of light and shade.
Who was Catrina Hooghsaet?
Here, Catrina Hooghsaet appears independent, determined, and mildly eccentric - not unlike Rembrandt himself. Rembrandt's portrait tells us a lot about the sitter:
Clothes: Catrina's somber black dress with white cuffs, collar and cap show she was a member of an austere religious group called the Mennonites. Many were wealthy and Catrina's fine silk dress and other accessories flaunt her affluent background.
Handkerchief: Handkerchiefs were a luxury and implied wealth and sophistication.
Headdress: Catrina's intricate cap is pinned with pearls and stretched around valuable gold 'hoofdijsertgen' (head-irons) which grip her cheekbones.
Hands: Rembrandt moved the hands from their original position to the arms of the chair, giving Catrina an authoritative pose usually found in male portraits.
Pose: Female sitters often sat facing left, while their husbands' portrait would face right to form a pair. But unusually, Catrina lived independently from her husband and Rembrandt never painted him. Instead, she looks towards her pet parakeet.
Parakeet: Imported by Dutch trade ships, pet parakeets were a luxury frowned on by the Mennonites. One preacher criticised women who cared more for their pet parrots than for the poor.
This is a special loan from Penrhyn Castle
What's On