The Great Llangollen Eisteddfod, 1858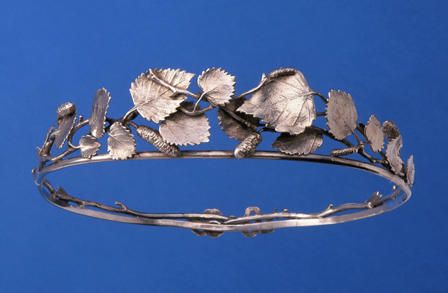 The great Llangollen Eisteddfod of 1858 is a highly significant event. It was a tempestuous eisteddfod. It was at this eisteddfod that the famous Thomas Stephens of Merthyr entered his wonderful essay exploding the myth of Madog's discovery of America. John Williams and his friends had been expecting an essay which would reinforce the myth. Because it had been discredited, they were not at all willing to award the prize to Thomas Stephens and matters at this Eisteddfod became turbulent in the extreme.
And of course, this Eisteddfod saw the first public appearance of a young poet who would be the idol of the nation until his death in the year 1887: none other than Ceiriog, John Ceiriog Hughes. He travelled all the way from Manchester, where he was living at the time, to collect his prize for a love poem, 'Myfanwy Fychan of Dinas Brân'. 'Myfanwy Fychan' was the most amazing 'hit' from the moment it was first read at the Great Llangollen Eisteddfod. In my opinion there's one overriding reason for this. The women of Wales had been pilloried In the dreadful Blue Books of 1847. Their morals had been called into question; it was said that illegitimate children were two a penny in Wales, and this had cut the Welsh to the quick. What Ceiriog did above all else in 1858 in Llangollen was to create an image of a deserving, beautiful, moral, well-mannered Welshwoman, and the Welsh fell in love with Myfanwy Fychan overnight.