Booking Information for National Museum Cardiff
Making a booking
Phone (029) 2057 3240 or email educationmail@museumwales.ac.ukto book. Once a booking has been made, you will be sent a written confirmation. Please check this carefully.
Where possible, school bookings should be made 2 weeks in advance.
A member of the learning team will meet the group in the main hall upon arrival to support you to get the most out of your visit.
We ask that classes split into smaller groups (accompanied by a responsible adult/s) when exploring the Museum. Please familiarise yourself with our Health and Safety information below for more information on group sizes and supervision.
Large lockable cupboards are available for groups to leave their belongings whilst exploring the Museum. If all the cupboards are in use, then groups will have to keep their belongings on them.
A sandwich room is available to be pre-booked for groups to eat their lunch. Only one group or school can use the sandwich room at a time. If there is no availability in our sandwich room groups could eat their lunch on the grass opposite the front of the Museum, weather permitting.
The experience at National Museum Cardiff may be different from what is normally on offer; we cannot guarantee in advance which galleries or spaces will be open during your visit. On arrival to the Museum the learning team will be able to share which galleries and spaces are available on the day.
Charges for facilitated sessions
There is a charge for curriculum focused sessions led by Museum staff. There are four different prices (excluding VAT):
for sessions of up to 1 hour for up to 15 pupils - £40
for sessions of up to 1 hour for up to 35 pupils - £60
for sessions of up to half a day for up to 35 pupils - £100
Special Educational Needs groups in Wales are eligible for free sessions.
We will send an invoice to your school after your visit. Advertised prices exclude VAT but most schools can claim this back from their Local Authority.
Cancellation
Cancellations received later than 10am on the day before a booking and groups that are late on the day and miss their session must still pay the full session price. If you cancel or amend your booking you may be charged a £25 admin fee. Please contact the Learning team as early as possible if your circumstances change so that your place can be allocated to another group. Phone (029) 2057 3240 and leave a message on the answer phone - if the line is busy.
Please have the following information available when booking:
Name of your school / organisation
Address
Postcode
Phone number
Contact email address
Name of the teacher / group leader
Number of students
Age Range
Do any of your pupils have additional needs that we need to be aware of?
Number of Staff
Which galleries you would like to visit?
Which museum led activities you would like to book? (link to section about our sessions)
Do you want to visit a special exhibition?
Do you want to book a space for lunch?
Opening Times
Tuesday – Sunday, 10am – 5pm.
Please note that the education booking office is closed on weekends and bank holidays.
Health and Safety
You will find health and safety information to help you complete your risk assessment here.
Visiting
Coaches can drop and collect groups outside the front entrance of the museum. Click here for directions and transport links.
Disabled Access
Access Guide for National Museum Cardiff
On arrival
Please sign in as a group leader at the Reception Desk and bring your confirmation of booking with you.
A member of the learning team will meet the group in the main hall upon arrival to support you to get the most out of your visit.
You will be met in the Main Hall for any pre-booked sessions at the planned start time. .
Lunch Room
A space for eating packed lunches in the Clore Meeting Place is available by prior booking, for groups of up to 42 at a time. Space is allocated in 30 minutes slots. We ask that all groups take their rubbish away to be recycled.
Space for Coats and Bags
Large lockable cupboards are available for you to leave your coats and bag. If all the cupboards are in use, then groups will have to keep their belongings on them.
Photography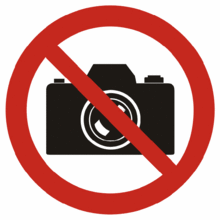 Photography for personal use is allowed except where this symbol is displayed.
We ask all visitors who take photographs to sign a form at the admission desk.
Mobile phones
As a courtesy to other visitors, please do not use your mobile phone when in the Galleries.
Museum Shop
The shop sells a wide range of products such as small toys, books and postcards. Please help with supervision by ensuring that small numbers visit at any one time.
Museum guidelines
We ask that all children and young people under the age of 14 be supervised at all times.
Please do not run in the Galleries, and take care when walking up and down the stairs.
Please do not touch objects, specimens or paintings and avoid leaving fingerprints on the glass cases. You are invited to touch rocks and minerals in the Evolution of Wales Galleries, and the Clore Discovery Centre is dedicated to handling and accessing objects and specimens. You can pre-book a visit to the Clore Discovery Centre as part of your Museum visit.
Preview Visits
These are available for teachers or group leaders wishing to familiarise themselves with National Museum Cardiff. Please telephone to make arrangements before-hand if you wish to speak to a member of the Learning team on the day of your preview visit.
Display changes
If you are visiting to see specific works of art, specimens or artefacts, please check they are on display. Conservation needs, loans and redisplay lead to changes of display.
Fire
An alarm will sound in the event of a fire. On hearing the alarm your group should evacuate the building by following the signs to the nearest fire exit. You will receive instructions from the Museum Assistants.
First Aid
If First Aid attention is needed please contact one of the Museum Assistants, who will then summon a trained member of staff.
Lost Children
Children separated from their group should inform a Museum Assistant if they are lost. The Museum Assistant will contact the group and arrange for the missing child to be escorted to the Main Hall where they can be collected by an adult from the group.
Any other Emergency
In the event of any other emergency please contact a Museum Assistant.
Child protection policy
The policy for the safeguarding of children, young people and vulnerable adults is available here.
Drawing in the Galleries
Drawing is allowed in all of the galleries. Please be aware however that works of art can easily be damaged. To minimize this happening please follow these guidelines.
Please don't touch any of the paintings or objects.
Keep all drawing boards and art materials away from the walls, objects and the works of art.
Do not use fixatives or spray adhesives in any of the galleries.
The following materials can be used in the galleries – colouring pencils, wax crayons, oil pastels, drawing pencils, graphite sticks, glue sticks (e.g. pritt) and collage materials (e.g. coloured papers, scissors, string etc.)
If you are using paints, charcoal and pastels please provide your own floor protection. We suggest that only art students and adults use these materials in the galleries.