Press Releases
What will Wales look like in 30 years?
Date:
2019-11-12
Live-in artist appointed to work on new exhibition at St Fagans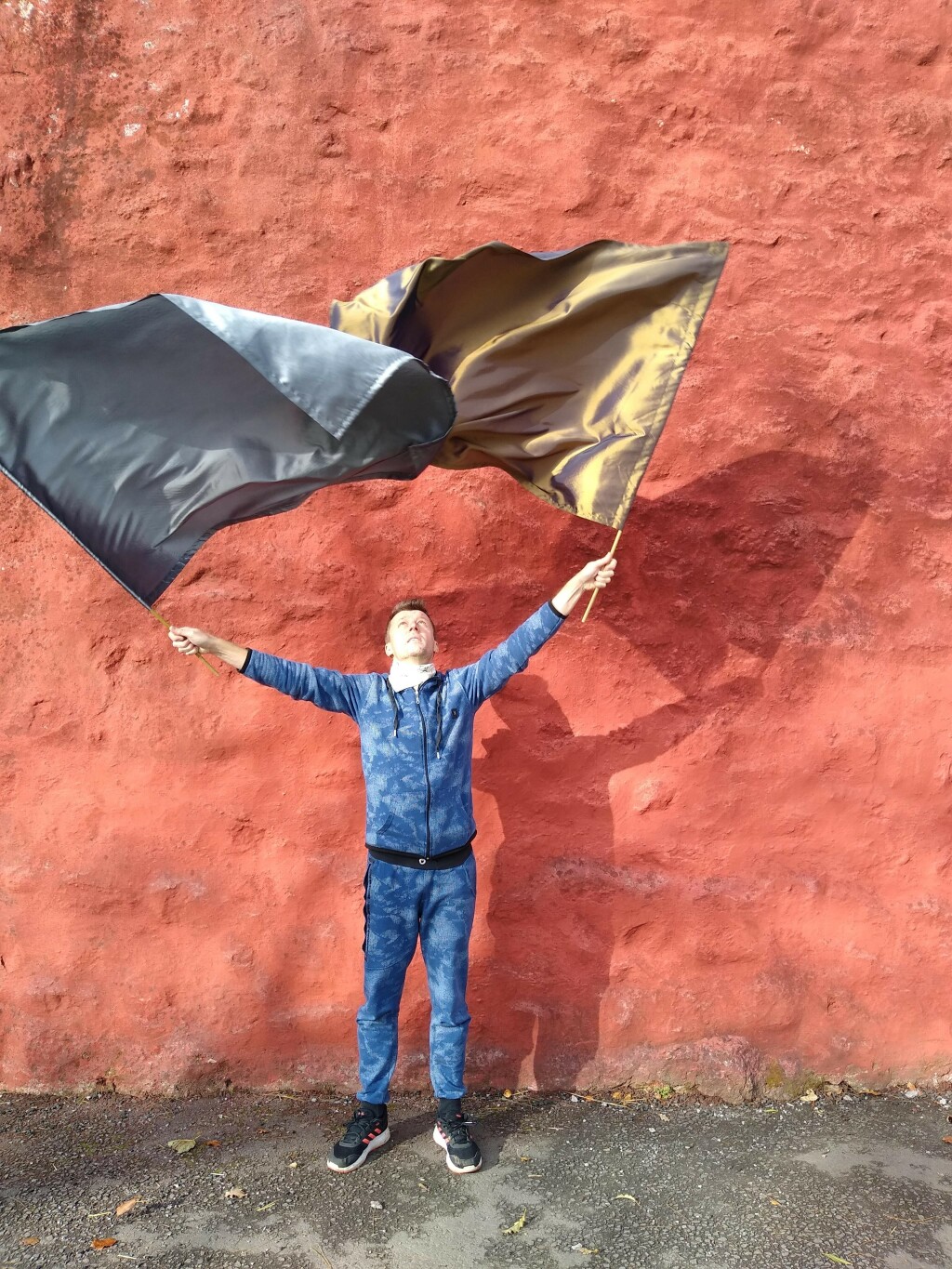 Amgueddfa Cymru – National Museum Wales have appointed an artist to co-curate the first temporary exhibition at St Fagans National Museum of History following the Museum's redevelopment.
Henry Alles will be working with Amgueddfa Cymru Young Heritage Leaders to develop the new exhibition, which will consider what Wales will look like in 30 years.
Alles, a theatre maker, director and visual artist from the Netherlands, will be living at St Fagans National Museum of History for the duration of his artist residency until June 2020.
The exhibition will be co-curated by the Museum's Young Heritage Leaders and will draw on items from the national collection, in addition to engaging with contemporary themes such as the environment, gender identity, diversity and life experiences.
Young Heritage Leaders work with Amgueddfa Cymru to give young people a voice in various aspects of the organisation's work. They will play a key role in the exhibition development, co-facilitating creative workshop sessions and developing engagement activities.
Steve Burrows, Head of Historic Properties at Amgueddfa Cymru said:
"This exhibition which will be created together with Young Heritage Leaders and Henry Alles, continues the new participatory way of working at St Fagans National Museum of History."
"It's an exciting project which is sure to give us a unique perspective on the future of our nation".
Henry Alles said:
"It's a privilege and a challenge to be appointed to work on this project. I look forward to working with the Young Heritage Leaders to explore the crossover between the old and the new as we explore what Wales will look like in the future."
In July, St Fagans National Museum of History was announced as Art Fund Museum of the Year 2019 - the most prestigious museum prize in the world.
In October 2018, St Fagans National Museum of History completed the biggest redevelopment project in the history of the Museum. This was made possible by funding from The National Lottery Heritage Fund, Welsh Government and other supporters. St Fagans was awarded the largest grant ever given by The National Lottery Heritage Fund in Wales in 2012 to help tell the stories of life in Wales over 200,000 years and more.
Youth-led projects across Amgueddfa Cymru – National Museum Wales are part of the Hands on Heritage initiative, made possible by the National Lottery Heritage Fund's Kick the Dust Grant.
The exhibition is due to open in June 2020. Visitors can keep up to date with the development of the exhibition on the Museum's website www.museum.wales , on Twitter @stfagans_museum and on Facebook @stfagansmuseum
Amgueddfa Cymru – National Museum Wales is a family of seven museums and a collections centre, which are all free to enter thanks to the support of the Welsh Government. Together, it is home to the nation's art, history, heritage and science collections, which will continue to grow so that they can be used and enjoyed by both present and future generations.
There are opportunities for everybody to get involved at all museums.
As a registered charity, Amgueddfa Cymru is grateful for all support. The events and exhibitions programme is supported by players of the People's Postcode Lottery.
Ends