Press Releases
Getting loud and proud at National Museum Cardiff's late-night event
Date:
2023-01-11
2023 is getting off to a lively start at National Museum Cardiff in February, where it will host a celebration of LGBTQ+ life and achievements as part of its late-night museum takeovers, Hwyrnos (Lates).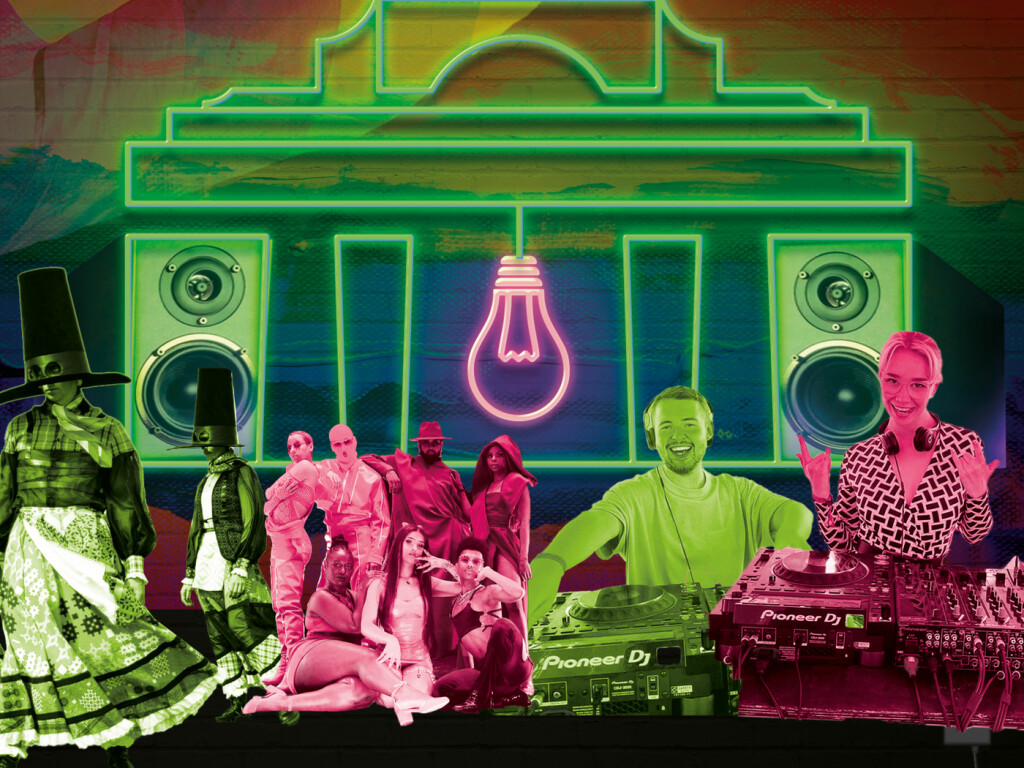 Hwyrnos: QUEER will take over the museum on 17 February to coincide with LGBTQ+ History Month. The event will be an evening of celebration that support and connect the LGBTQ+ communities of Cardiff, with contributors to the night including TikTok legend Ellis Jones and Cardiff DJ duo, Welsh Chicks.
This year's theme for LGBTQ+ History Month is 'Behind the Lens'. Hwyrnos: QUEER will do away with the stereotypes associated with LGBTQ+ people and look at new ways to celebrate the community with a night of workshops, storytelling, performances, and talks.
The event will fill the museum with music and entertainment with a Queeroke and dance performances and showcases by The Welsh Ballroom and Qwerin.
The main hall will be filled with local creative stall holders selling their artwork and providing workshops and information on their businesses.
Meanwhile, the café and bar will be serving food and drinks until 11pm.
Ruth Oliver, Events Manager for Amgueddfa Cymru – Museum Wales said, "This event is going to get 2023 started with a bang, and we're so excited to throw open the Museum doors again for another Hwyrnos, one of the biggest and most dynamic events in Cardiff's scene.
"Hwrynos: QUEER is a chance for adults of all ages to let their hair down, to proudly be themselves, and enjoy all the fun things we have on offer. The museum is a safe space for all communities in Cardiff, and we're looking forward to working with LGBTQ-owned businesses on this exciting event."
Tickets for Hwyrnos: QUEER cost £10 and are available to purchase now from www.museum.wales/Hwyrnos