Press Releases
Amgueddfa Cymru acquires a new collection of objects that shed light on LGBTQ+ life in Wales
Date:
2023-02-23
Amgueddfa Cymru have acquired an important collection of objects which will help tell the story of LGBTQ+ experience in Wales.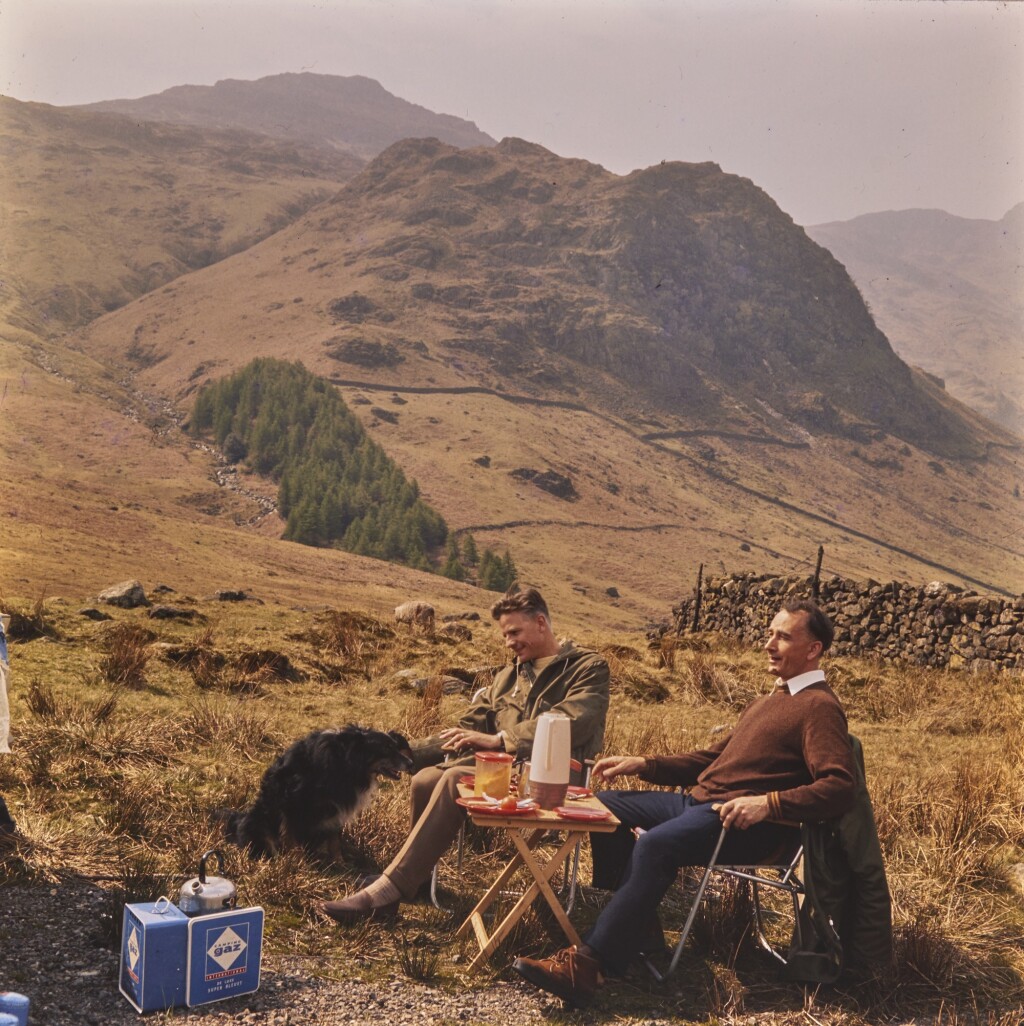 The collection of objects relate to Reg Mickisch and George Walton, a gay couple who met in 1949 and were together for over 60 years, passing away within a few months of each other in 2011. Their fascinating story features in Mike Parker's award-winning book On the Red Hill.
The collection consists of photograph albums, photographs, slides and documents that record their daily life from the 1930s through to their deaths in 2011. They include cycle tours through Wales, visits to Europe in the 1950s and 60s, and items recording their guest house businesses in mid-Wales. In 2006 they had a civil partnership, the first in the town of Machynlleth.
This collection is now in the process of being catalogued and digitised.
Mike Parker, author of On the Red Hill, who donated the objects to Amgueddfa Cymru said:
"When Reg and George died, their astonishing archive of photos, paintings, diaries and letters were as exciting to me as the lovely old house that they left us. I knew some of the stories from our years of friendship, but learned so much more, and soon realised that I had to do something with it all.
They were such extraordinary men, and I didn't want them just to vanish. That urge became On the Red Hill, and now it will become an archive lodged forever in the national collection at Amgueddfa Cymru. Reg and George would be amazed and absolutely thrilled."
Curator of LGBTQ+ History at Amgueddfa Cymru, Mark Etheridge said:
"This is a significant acquisition, and it will form an important part of the national collection which will help us to tell the story of LGBTQ+ people living in Wales. Reg Mickisch and George Walton made Wales their home in the 1970s and their collection is an unrivalled snapshot into gay life during the period.
It is important that LGBTQ+ stories become part of the national memory, ensuring that future generations will be able to learn about LGBTQ+ history and culture in Wales."
Amgueddfa Cymru is actively collecting objects and stories related to LGBTQ+ life in Wales. If you would like to contribute to the collection, you can do so by emailing stfagans@museumwales.ac.uk
ENDS