Roman Garden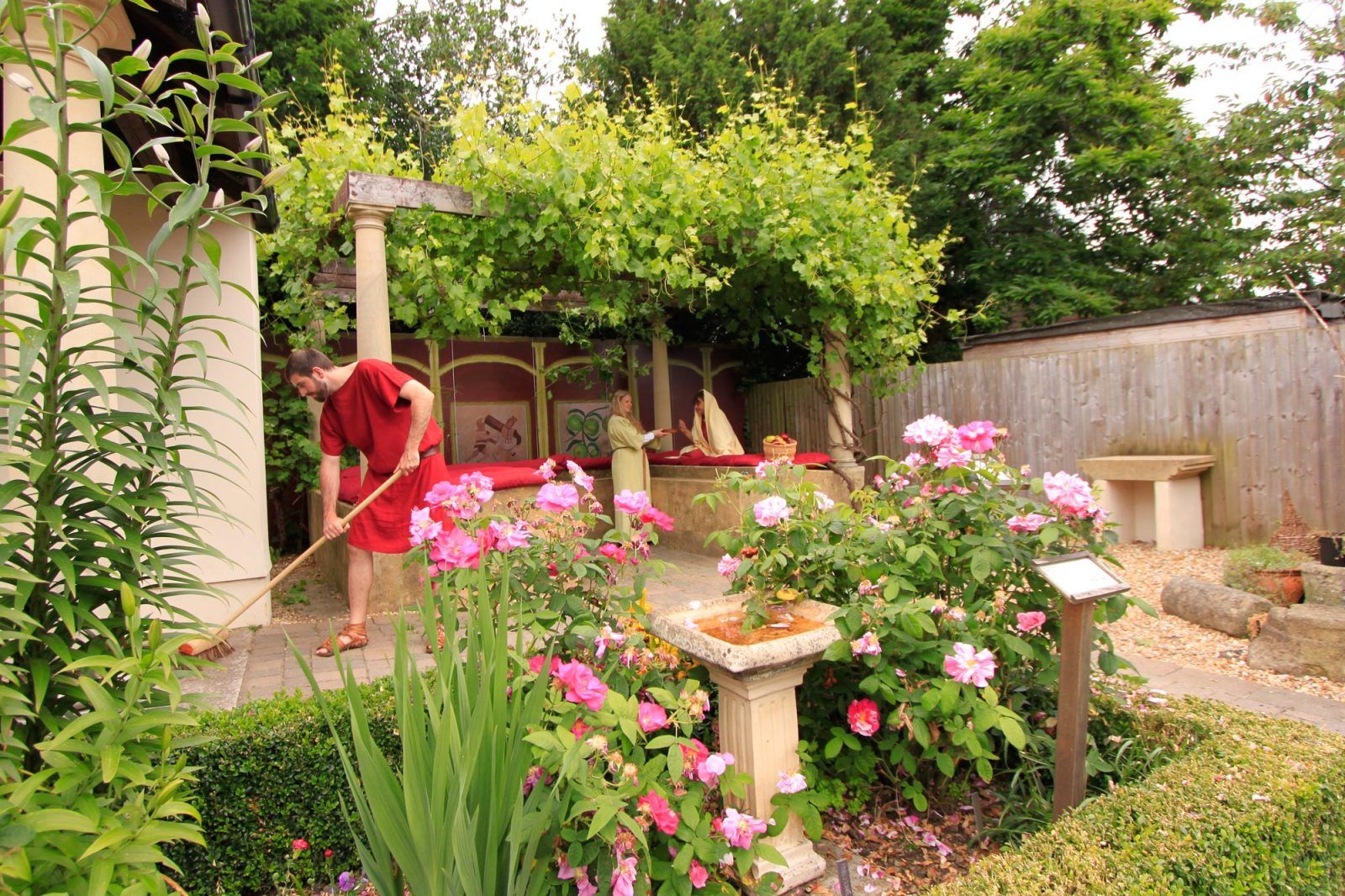 Enjoy the sights, sounds and smells of our beautiful Roman Garden.
The Romans planted fruit, vegetables and herbs for food and medicine, and many plants and flowers were used in religious practices.
They brought their garden designs with them in 43 AD, but the change in climate restricted the range of plants that could flourish.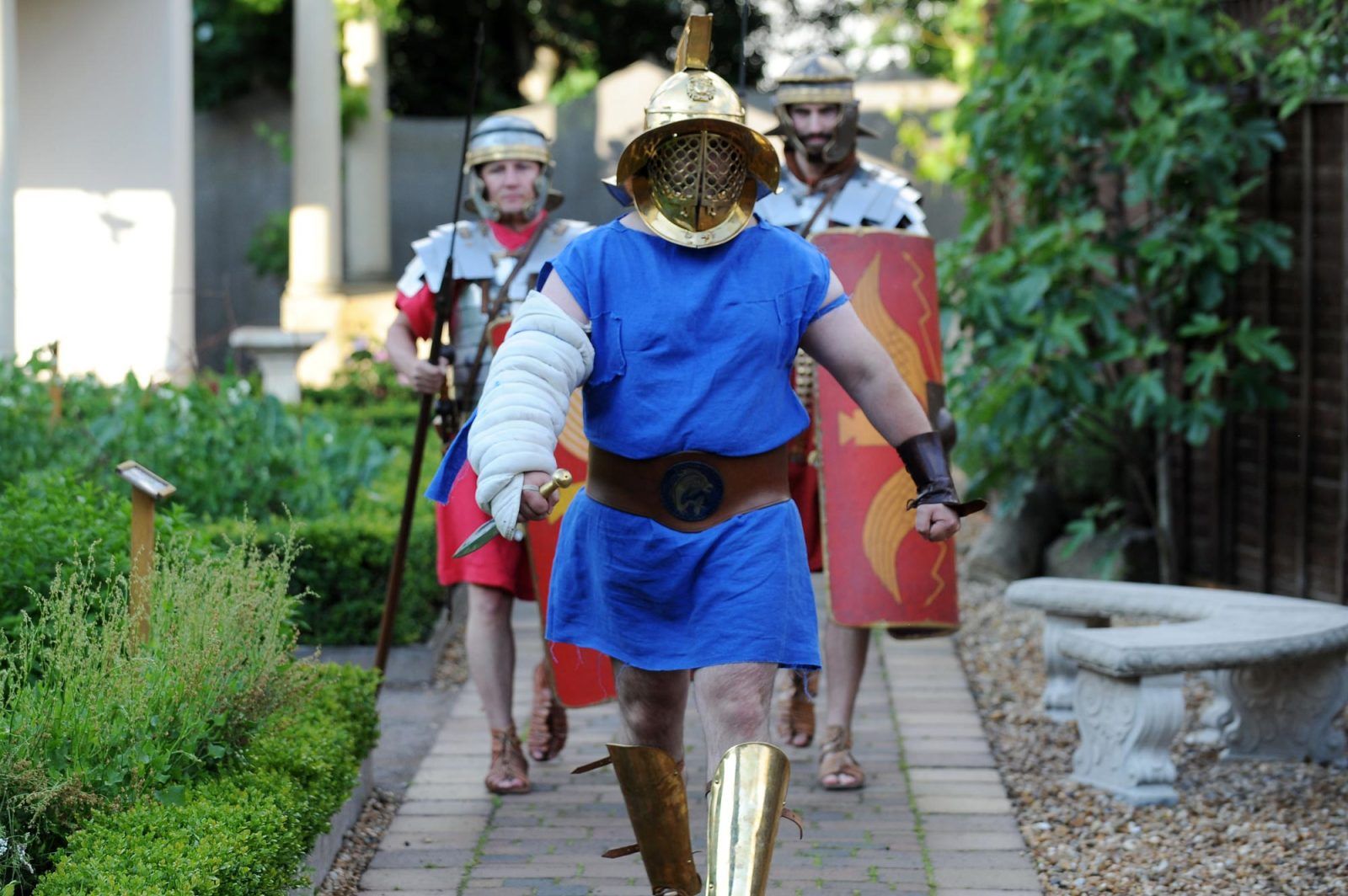 Visit us and see how a Roman garden in Britain might have looked, sporting box hedges, bay trees and vines climbing the triclinium - an open-air dining area, just as we have patios, garden furniture and gazebos.
You may be surprised to know many of the plants in our garden were introduced to Britain by the Romans. Some are recognisable, others strange, and a few may seem familiar but not associated with the Romans. They introduced ornamental gardens to Britain - places for leisure and pleasure.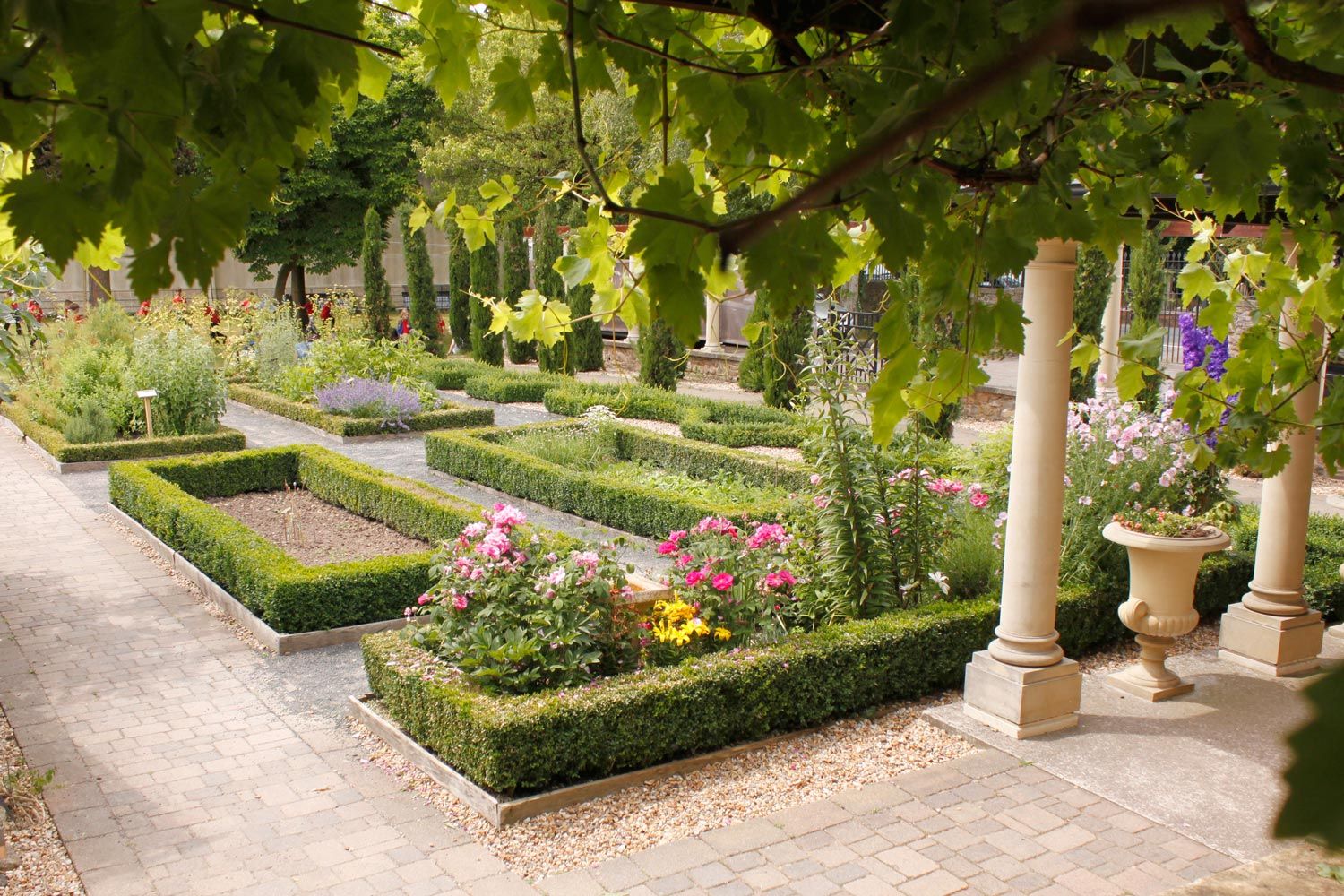 Among the first people to use gardens for decorative purposes, they were considered outdoor rooms - an extension of the house - just like many of our gardens today. The perfect place to entertain guests, relax and unwind.
We still use gardening and horticultural techniques which the Romans established 2,000 years ago, from turning soil in the autumn and mixing compost, to hoeing beds and sowing seeds in spring.
Come along and see for yourself. You may pick up some great ideas for your own garden back home.