Story of Slate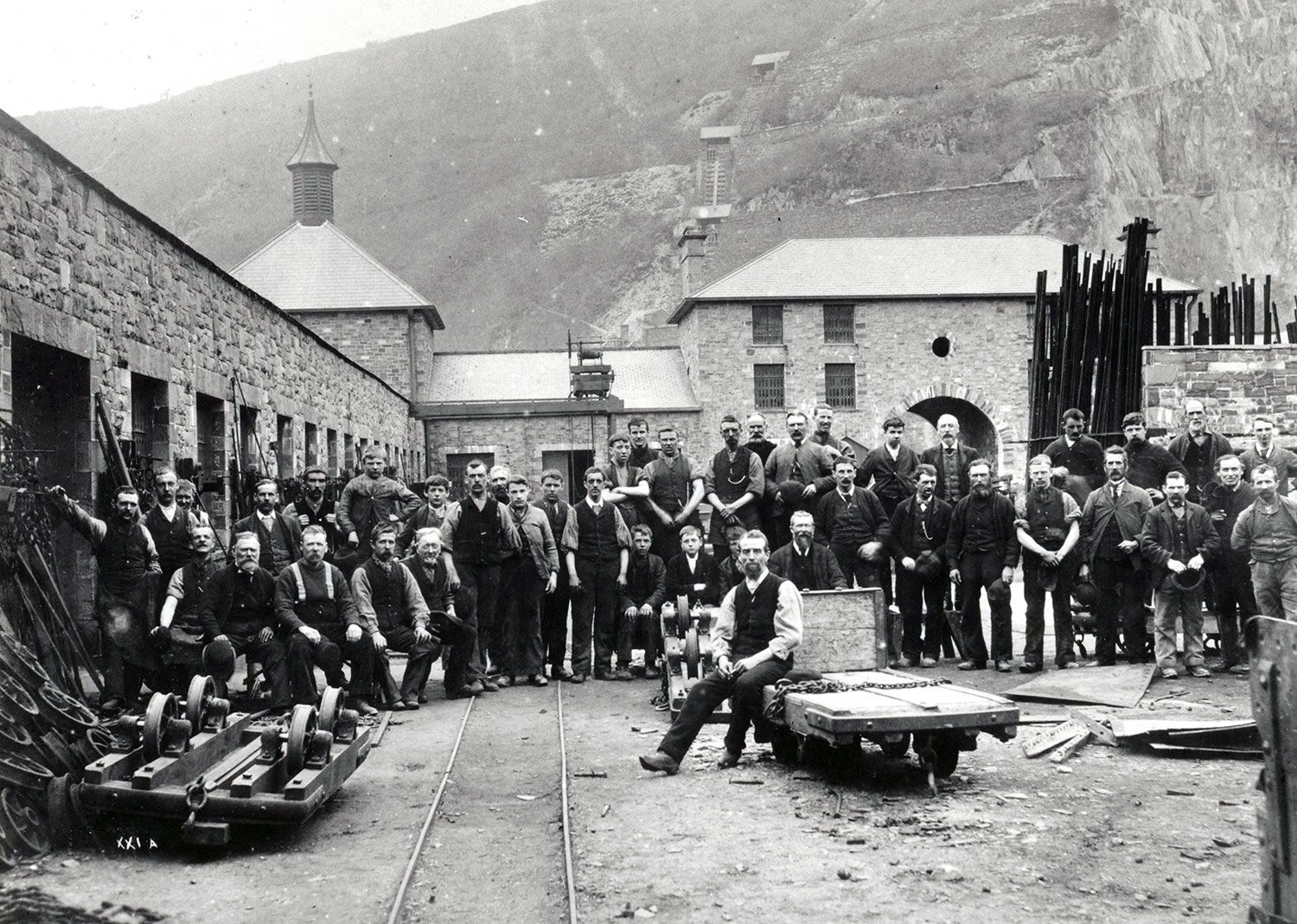 Begin your visit by seeing our introductory film - To Steal a Mountain, a fascinating introduction to the quarryman's world
People have been quarrying slate in north Wales for over 1,800 years. Slates were used to build parts of the Roman fort in Segontium in Caernarfon, and in Edward I's castle at Conwy.
But it was with the dawn of the Industrial Revolution in the 18th century that the slate industry really took off.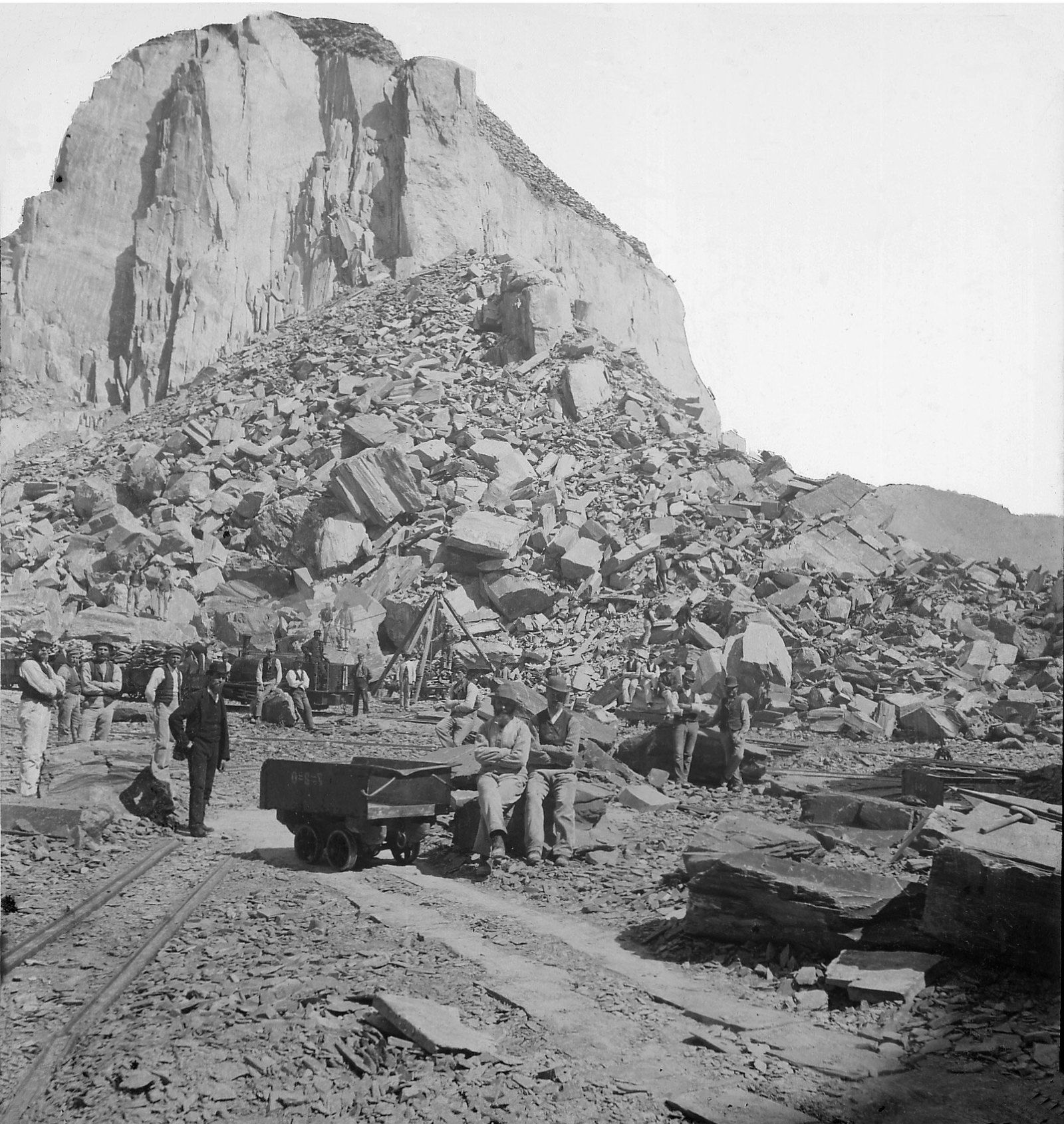 As small villages such as Manchester exploded into large towns and then cities with the coming of mills and factories, there was an enormous demand for slates to roof the long terraces of houses built as homes for the workers – as well as the foundries and factories themselves.
In 1787 the 'Great New Quarry' of Dinorwig was opened on the slopes between the present village of Dinorwig and Llyn Peris.
By the 1870s Dinorwig quarry employed over 3,000 men. Slate had become one of Wales's most important industries.
Wales produced over four-fifths of all British slates in this period, with Caernarfonshire the biggest producer among all Welsh counties.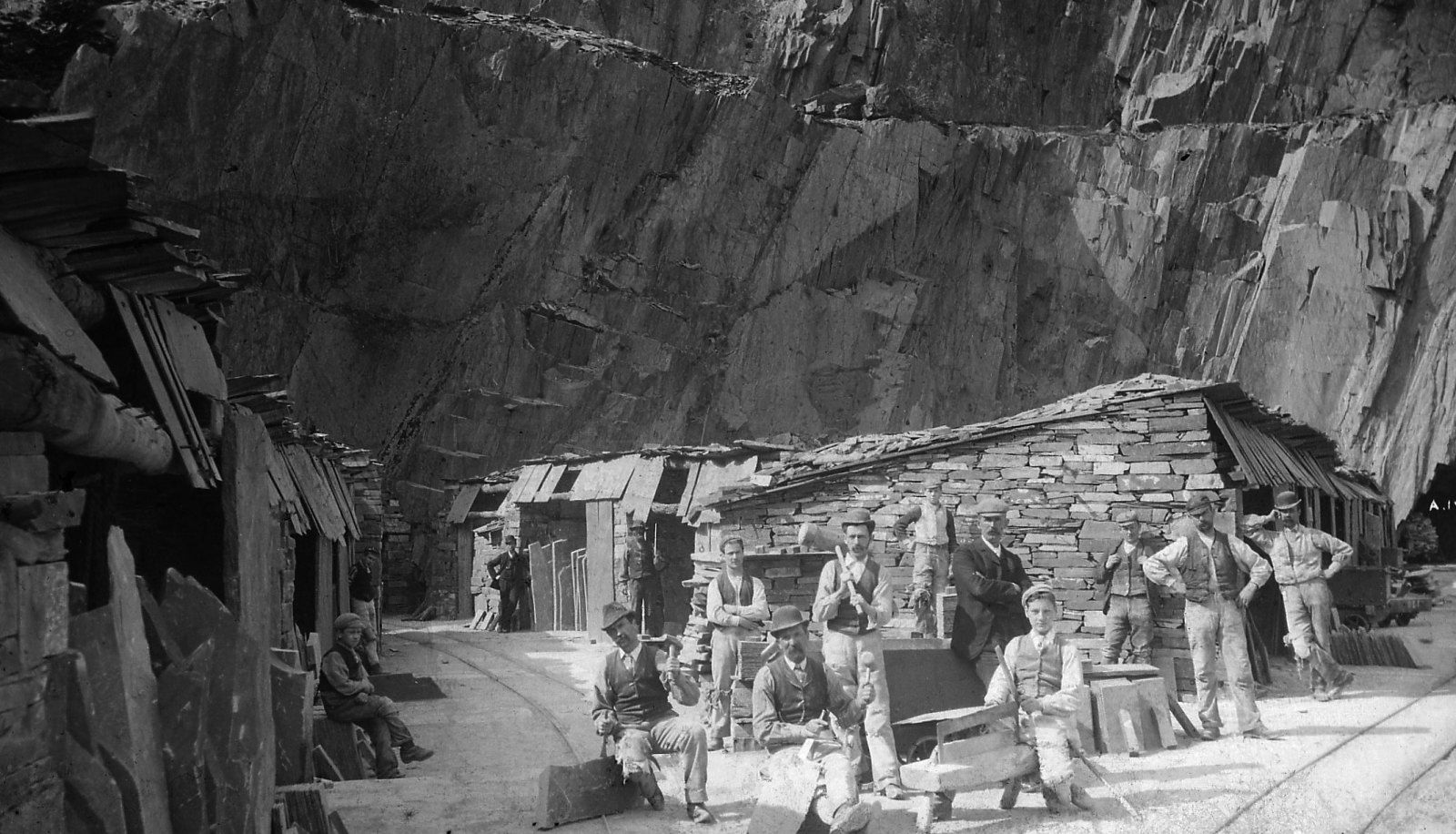 In 1882 the county's quarries produced over 280,000 tons of finished roofing slates, and in 1898 the slate trade in Wales as a whole reached its peak with 17,000 men producing 485,000 tons of slate.
It's a story full of hope and magic as well as sadness and poverty. There are regular showings of the To Steal a Mountain presentation in Welsh, French and German as well as English.