A Living Museum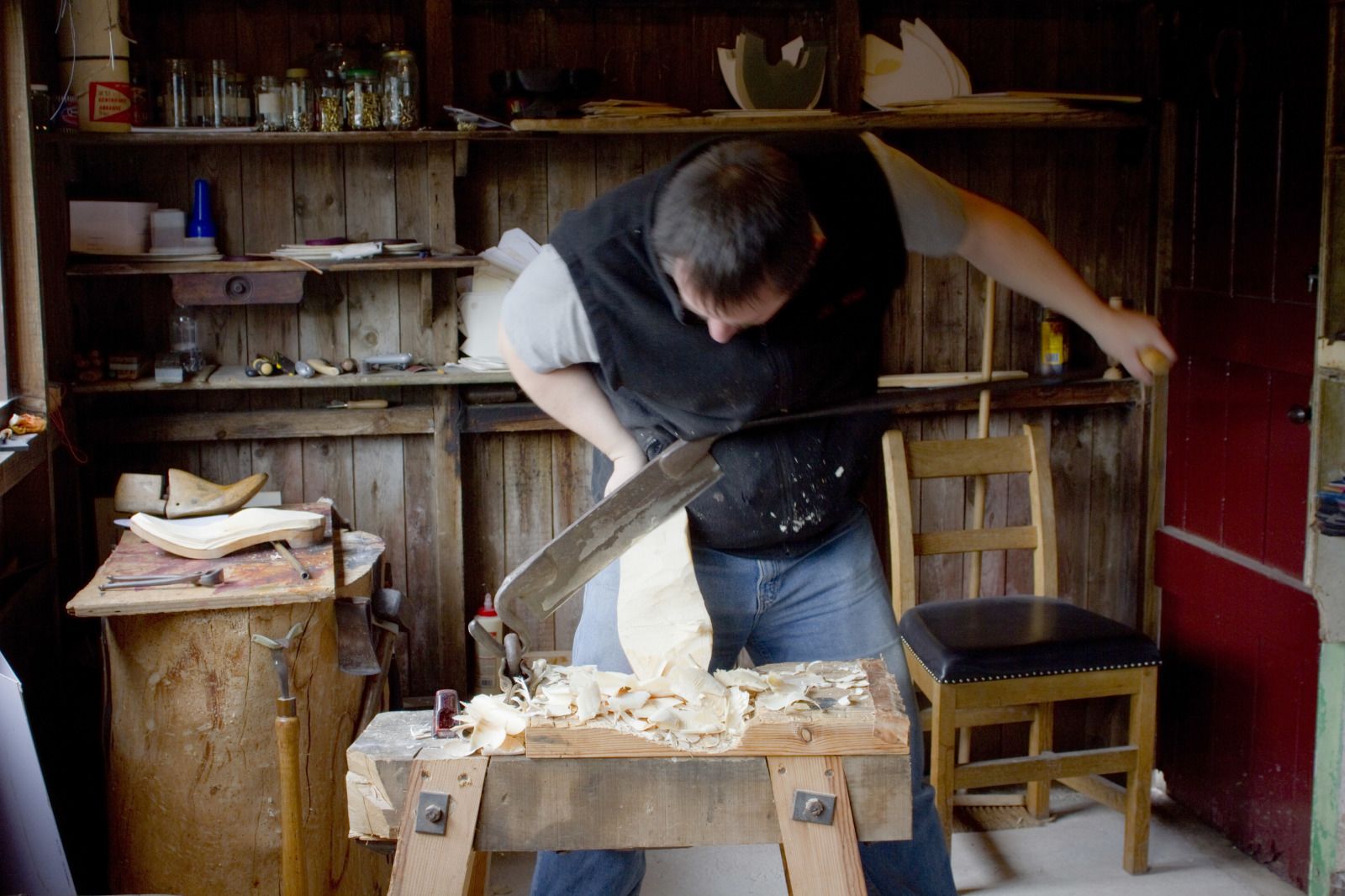 Traditional crafts and activities bring St Fagans alive.
Craftsmen demonstrate traditional skills in their workshops and their produce is usually on sale.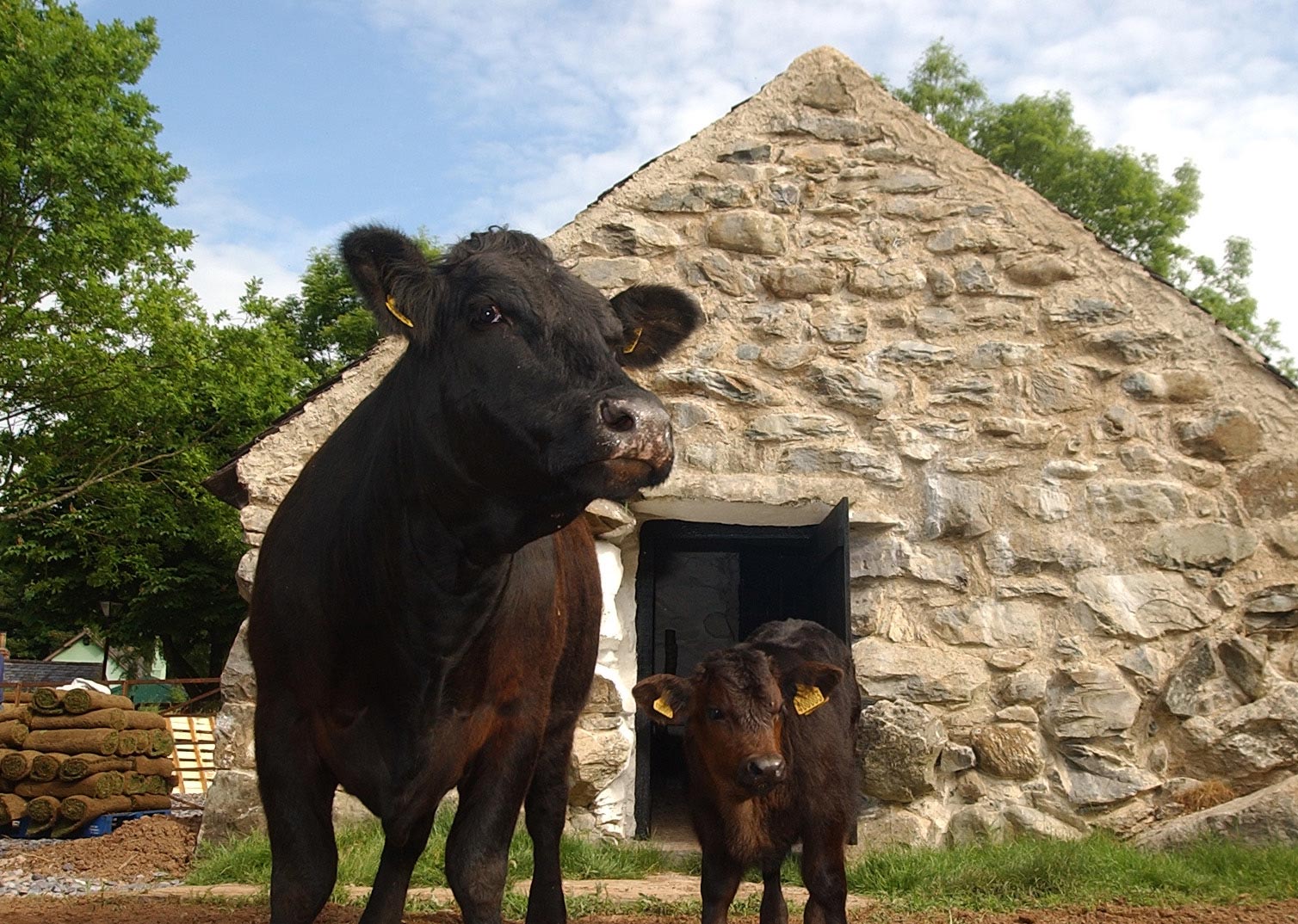 There are native breeds of livestock in the fields and farmyards at St Fagans, and demonstrations of farming tasks take place daily.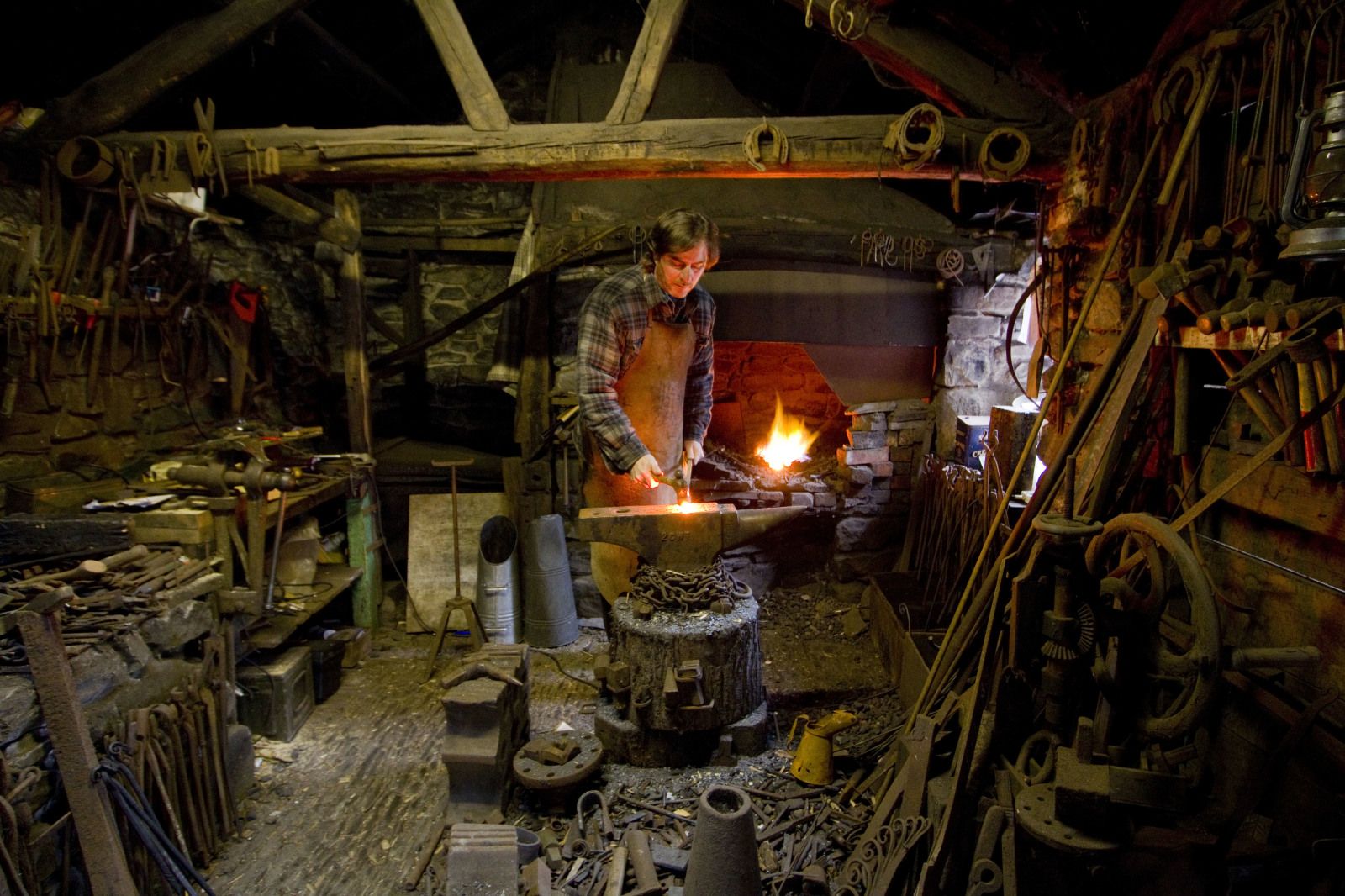 Visit the 18th century Smithy where horses were shod, household items made and mended, and metal tyres put on wagon wheels.
See our resident blacksmith use traditional tools and equipment to make pieces of decorative forgework.
The Woollen Mill produces traditional shoulder shawls and Welsh carthenni or blankets. Built in 1760, the entire process from dyeing the fleece to finishing the fabric happens here.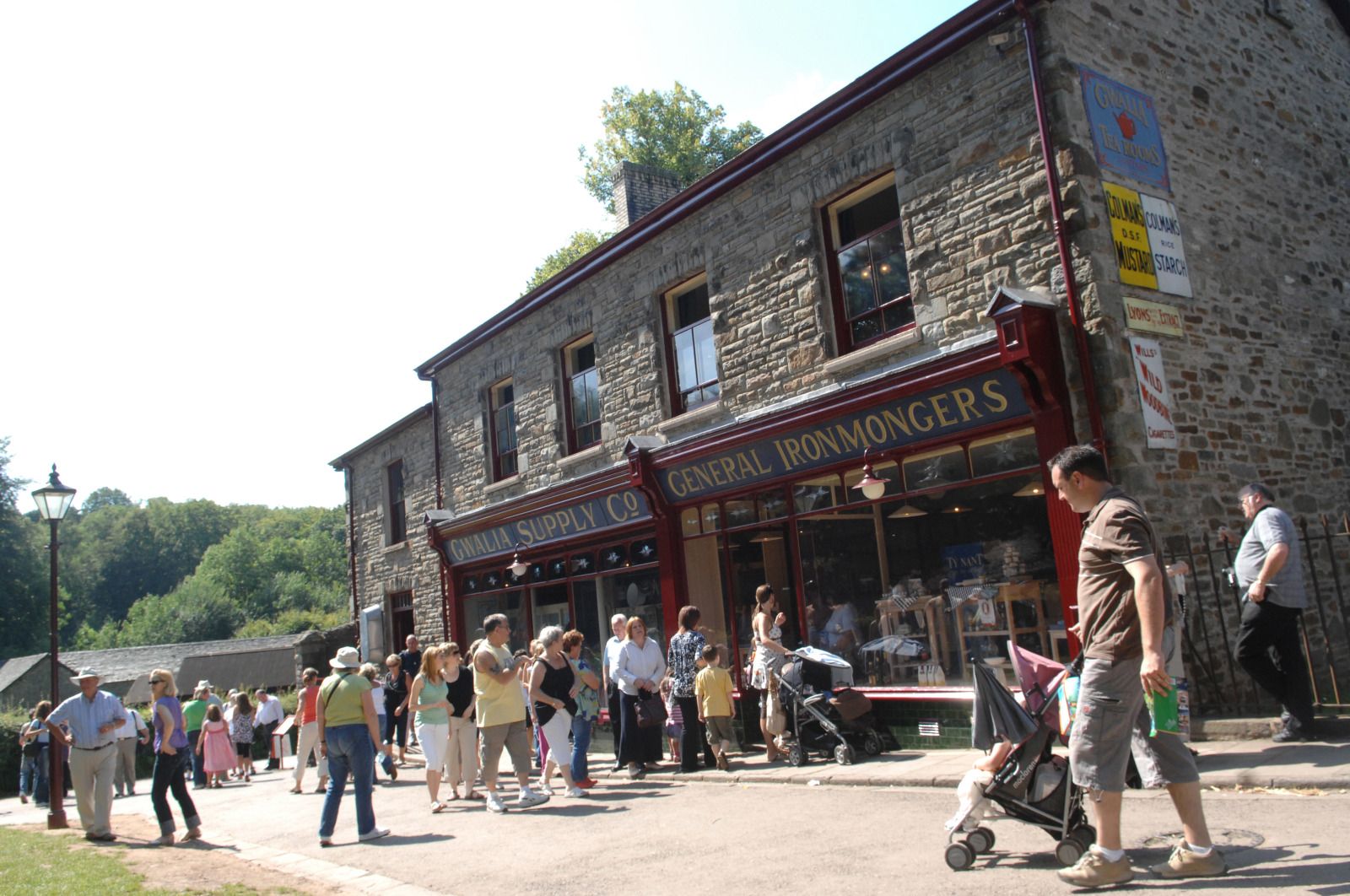 The Melin Bompren Corn Mill is typical of a Cardiganshire water-driven mill, built to convert corn into flour.
Delicious bread and cakes are made daily at the Derwen Bake House, while the Gwalia Stores, originally built in 1880, sells the finest Welsh foods.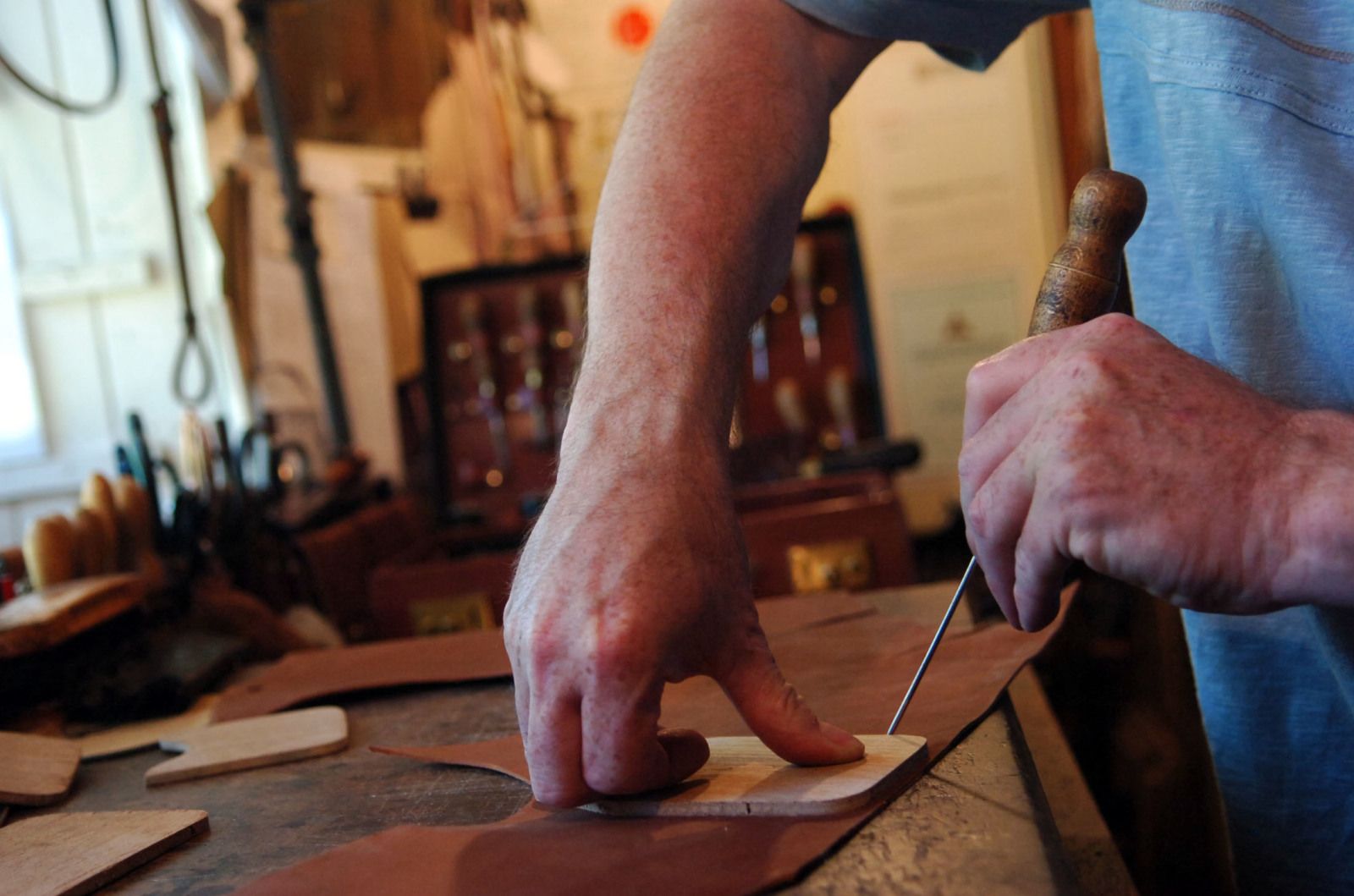 Visit the clogmaker's workshop (from Carnhedryn near Solva in Pembrokeshire) and see him demonstrating traditional techniques.
Our clog-maker is always happy to take orders for his custom-fit, traditional clogs, available in some non-traditional colours too!
»
St Fagans National Museum of History